Books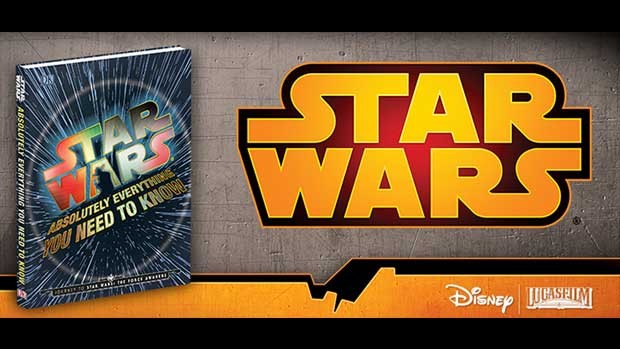 Published on September 23rd, 2015 | by admin
Star Wars Absolutely Everything You Need To Know Review
Summary: Star Wars Absolutely Everything You Need To Know is a beautiful collection of Star Wars facts, images and Q&A's for readers of all ages!
Star Wars Absolutely Everything You Need to Know has been dubbed a journey to Star Wars: The Force Awakens and is written by Adam Bray, Kerrie Dougherty, Cole Horton and Michael Kogge who put together almost 38-years of knowledge from this amazing sci-fi franchise. This hardcover book is also split into five informative categories that includes;
Protectors of the Galaxy
Bad Guys, Bounty Hunters and the Underworld
Weird and Wonderful Beings
In a Galaxy Far, Fary Away… &
The New Era
In terms of writing, the four authors definitely aim this book at all ages that is not only beautifully illustrated but contains some amazing stills from the films themselves which also includes Star Wars Rebels and the Clone Wars. The book even contains some really entertaining "fast facts" such as information about Jedi Ahsoka that states her occupation, affiliation, homeworld, species and abilities.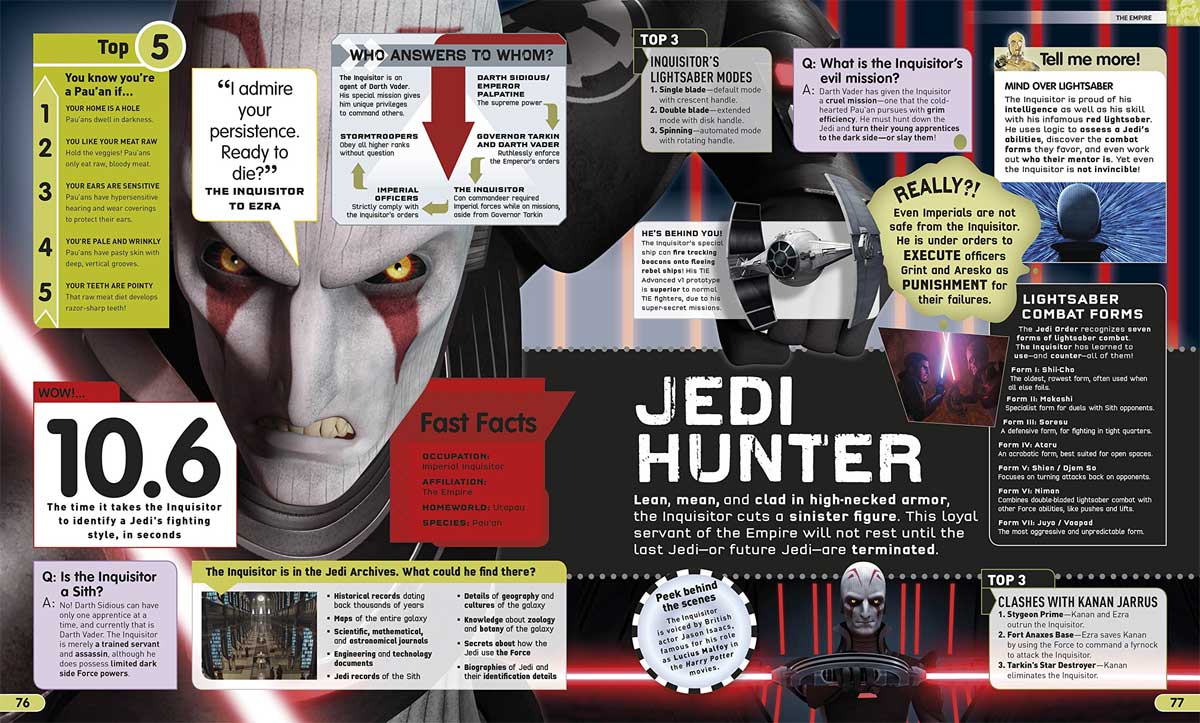 Star Wars Absolutely Everything You Need to Know even contains statistics from the films and TV series plus some great questions to the reader like Why does Yoda give Anakin a Padawan or why do Jawas look for scrap in the desert. It even contains information from the various planets in the Star Wars universe to amusing titbits like 10 ways to Die on Tatooine to a very comprehensive listing of all the droids in this galaxy.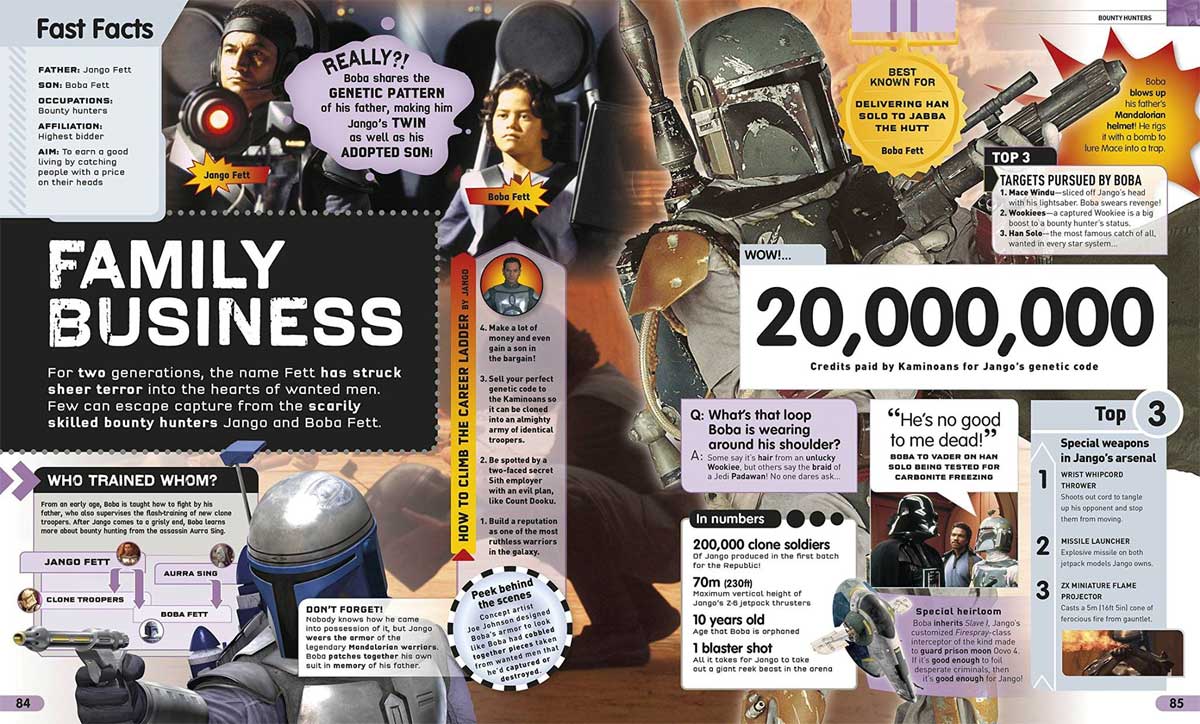 Having seen all 6 films and some of the animated TV series, I must admit that I did learn quite a bit about the Star Wars universe again, especially about my favourite characters from the franchise like Han Solo, Luke Skywalker, Boba Fett and of course, the Dark Lord of the Sith, Darth Vader himself. I also like the silly facts in the book like the price of Luke Skywalker's speeder (2000 credits) or that Gungan spit is actually waterproof and is strong as glue.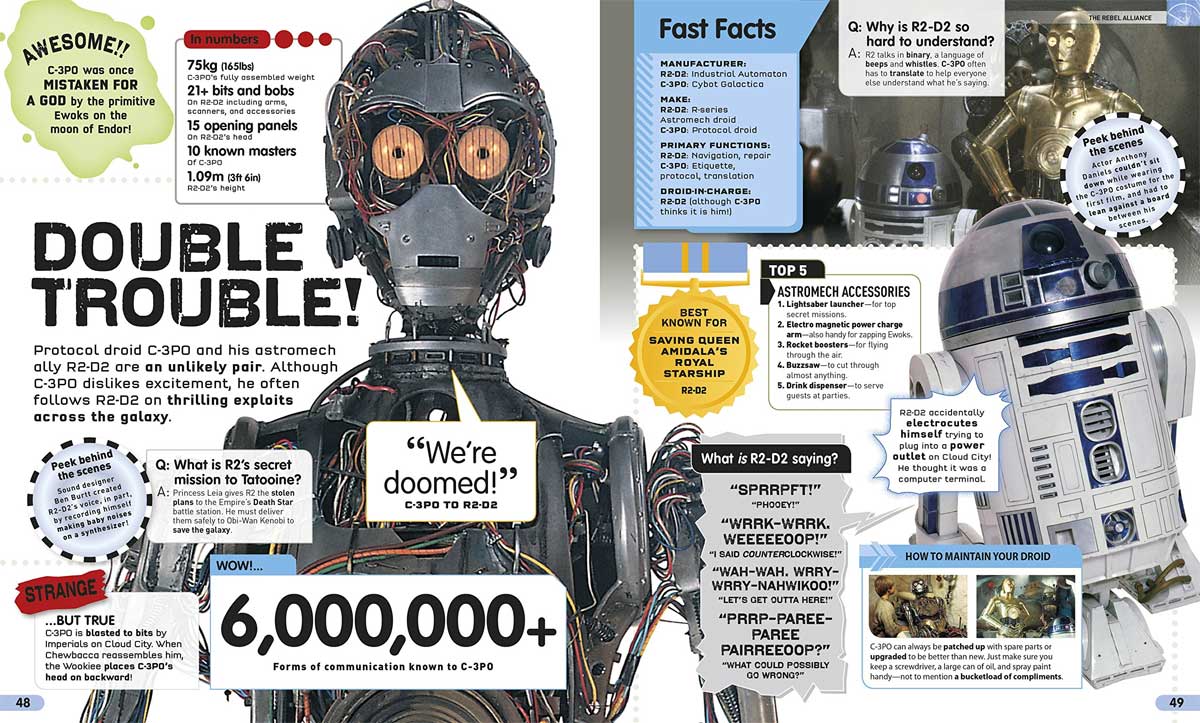 The only downside to the book and for hardcore collectors is that they may be a little disappointed that Star Wars Absolutely Everything You Need to Know is quite kid friendly and the chapter on "The New Era" is very light on content which is totally understandable but even so, there's some great images of some of the main characters from The Force Awakens like the evil Kylo Ren to the heroic Rey and her loyal droid BB-8. With that said, there's a great retro image of the new film which looks totally awesome!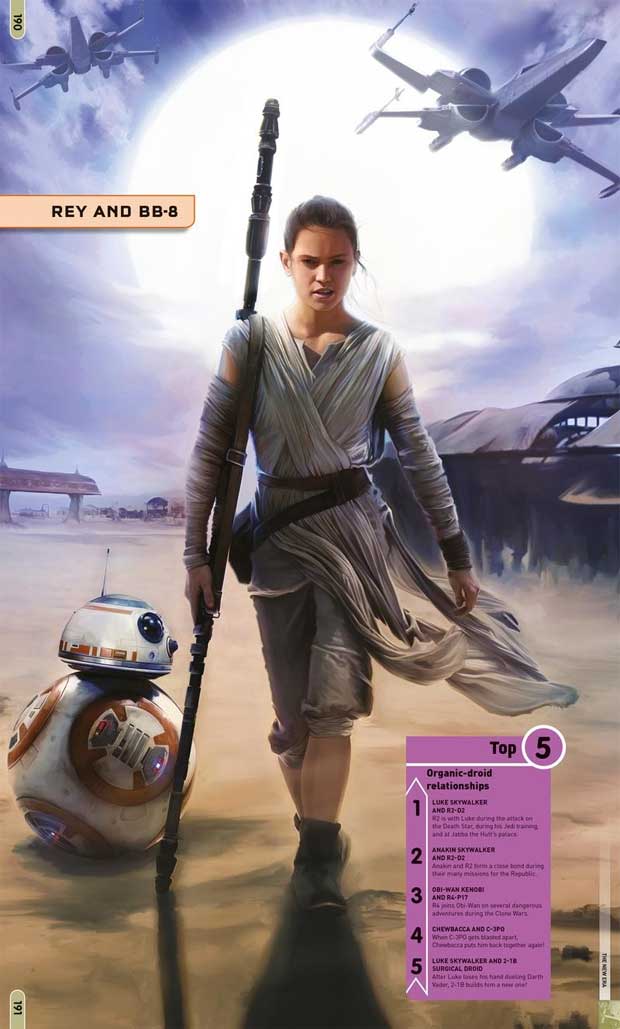 Final Thoughts?
Star Wars Absolutely Everything You Need to Know is a mixture of real Star Wars facts with some amusing facts thrown into the mix that is well written and boasts some beautiful images from the films and TV series themselves. As a Star Wars fan, I just wished there was some more information on the latest film but apart from that. it's a great walk down memory lane of almost 38-years of Star Wars lore with some stunning images from a Galaxy Far Far Away!
Recommended!
Book Details
Published: 04/09/2015
Format: Hardback
Pages: 200
RRP: $39.99
Price: AUD $39.99
Publisher: Dorling Kindersley