Books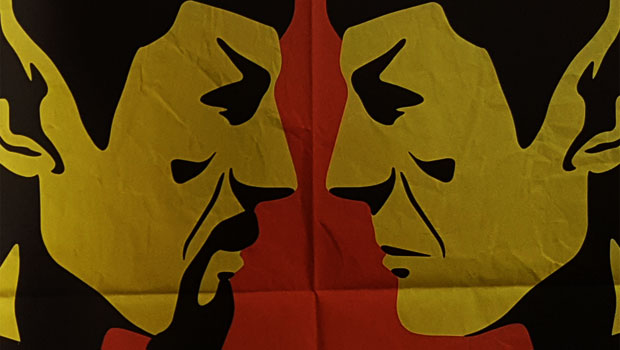 Published on March 12th, 2017 | by Tony Smith
Star Trek The Art of Juan Ortiz Review
Summary: Star Trek The Art of Juan Ortiz is true retro-beauty!
This amazing Star Trek book collects the fantastic art of Juan Ortiz who has recreated some quite impressive retro-styled art to capture this 60's science fiction series that looks like they have come directly from comics, pulp novels and even advertisements of the time. This is also the magic or selling point of the book because of how talented the artist is in capturing this era and then merging it with the Star Trek: The Original Series. The book is also split into five sections which also includes an interview with artist Juan Ortiz who gave himself the challenge of creating one Star Trek poster per day which also explains his motivations.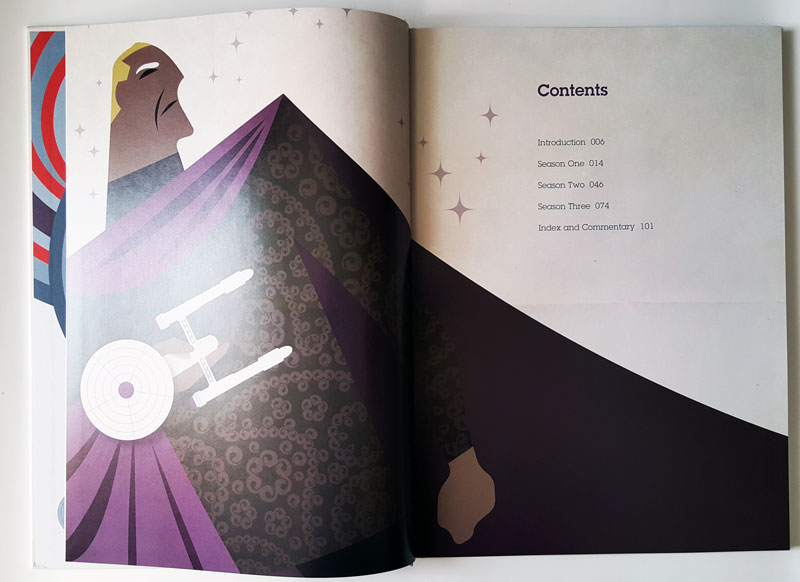 From the images that grace this book, you immediately know that artist Juan Ortiz is a true Star Trek fan due to the passion and attention to detail gone into the images from each of the 80 episodes of Star Trek: The Original Series. Furthermore, this beautifully presented hardcover book from Titan Books boasts 112 pages of Star Trek love and lore with high quality paper stock to help capture the vibrancy of these images. If you do get a little confused with some of the images and the meaning, the last part of the book has an Index and Commentary which details which episode the image is linked too and the inspiration of its creation.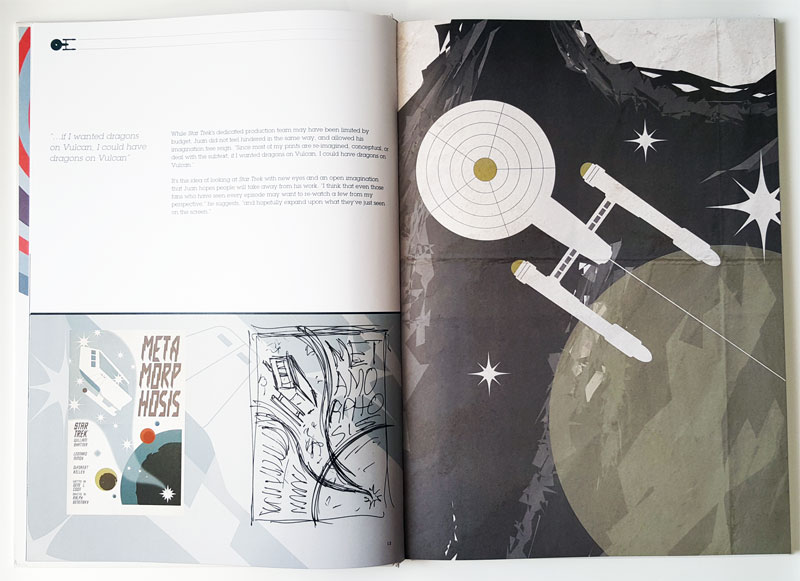 Being a fan of Star Trek myself, the gorgeous art in this book really captured the spirit of each of the episodes thanks to the almost retro pin-up with many double meanings. It's also a great way to reminiscence as you walk down Star Trek Memory Lane and experience these episodes in a new light that somehow works on all levels. Given that, it's really hard to pick a favourite because of how detailed and clever these images are.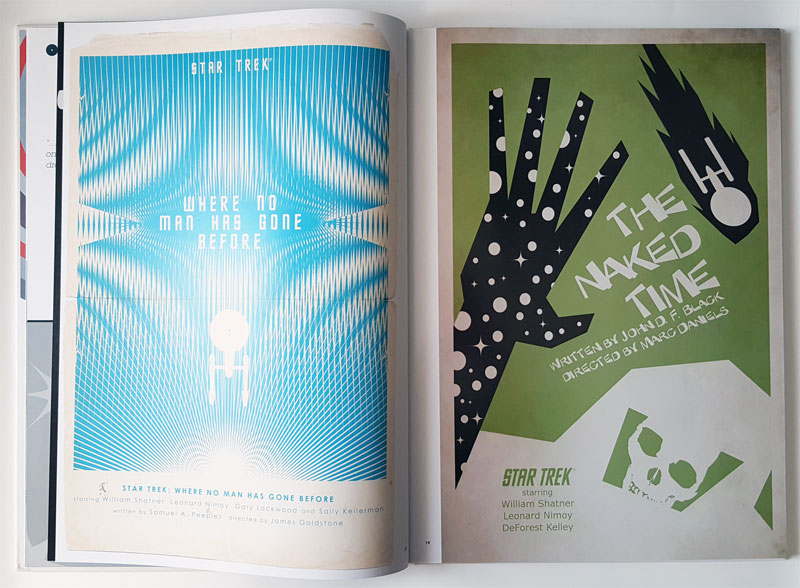 Sure, Juan Ortiz uses some artistic liberty with his images but he definitely respects the source material and if I could pick one favourite, it would be The Trouble with Tribbles as these colourful creatures follow the Star Trek Enterprise. I also enjoyed how he uses elements of social commentary in his images like propaganda from World War II and Russia to give the Star Trek episode a different twist yet somehow relating it back to the core story.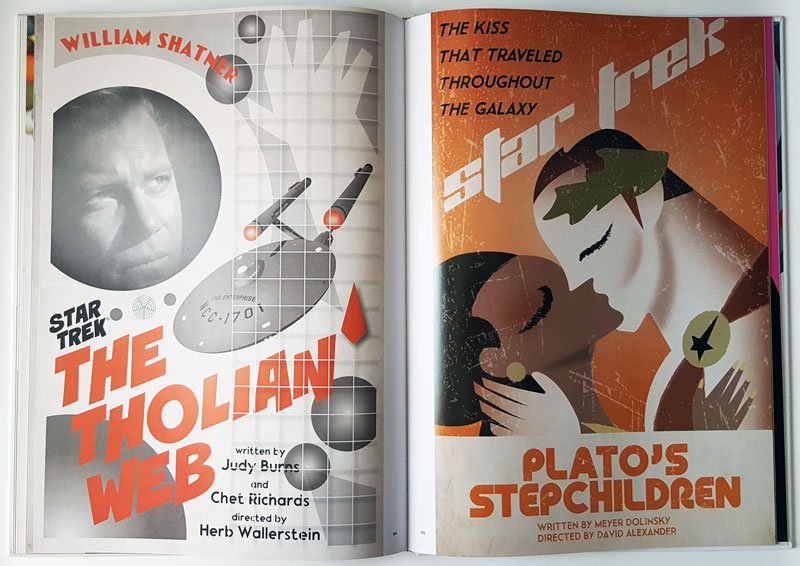 Final Thoughts?
Star Trek: The Art of Juan Ortiz is an interstellar re imagining of the original Sci-Fi series that boast beautifully illustrated and painted images with lots of subtle undertones. At times, you could also be forgiven in thinking that you are reading a history book of artwork from the 60's due to Juan's perfect art style that also takes inspirations from other mediums such as comics, movie posters and pulp novels of the era.
Recommended to all Star Trek fans and lovers of retro-art!
Star Trek: The Art of Juan Ortiz Gallery