Books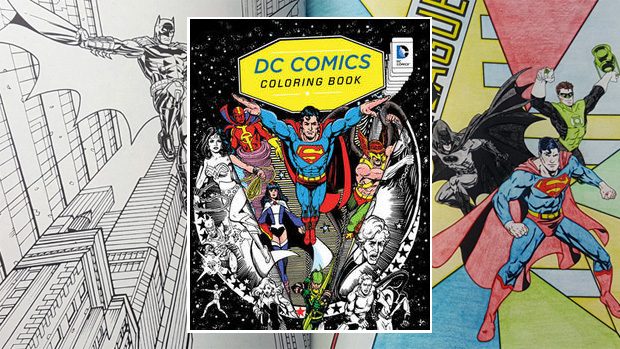 Published on November 12th, 2016 | by Andrew Bistak
DC Comics Coloring Book Review
Summary: The DC Comics Coloring Book provides hours upon hours of colouring in entertainment of some of the world's greatest fictional superheroes!
With the boom of adult colouring books, DC Comics have released their own thanks to publishers Insight Editions that collects a wealth of amazing and 'colourful' superheroes from this universe that includes characters such as Superman, Batman, Wonder Woman, Green Lantern and The Flash. The imagery used in this book is taken from the diverse history of DC Comics that include eras from the Golden Age, Silver Age, Bronze Age and Modern Age of comics. Best of all, some of these black and white images range from simple to quite complex and is great for people of all ages.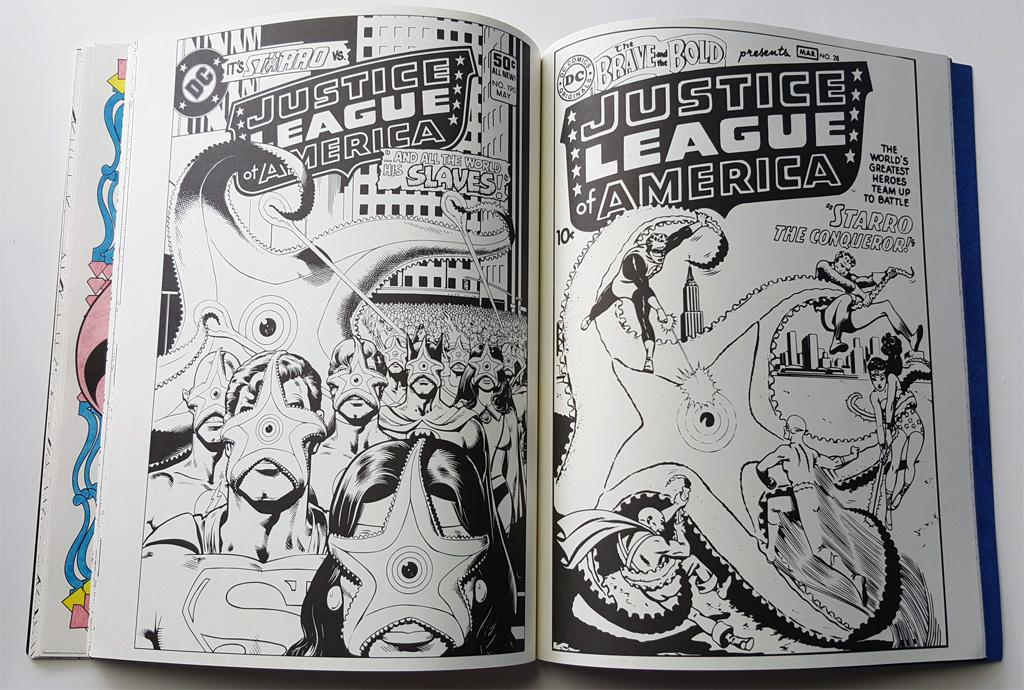 So if you're a fan of DC Comics and their superheroes plus if you're a fan of colouring in, then you have come to the right place and thanks to New South Books, this title is now available across Australia as your Derwants help add to colour to these black and white images. Being a fan of DC Comics for many years, I must admit that this book brought a smile to my face as it allowed me to reminisce on some great comic book covers. Given that, the images included in this book is a mixture of covers, pin-ups and detailed logo work. In total there is around 80 images to colour plus the back part of the book features some already coloured classic covers.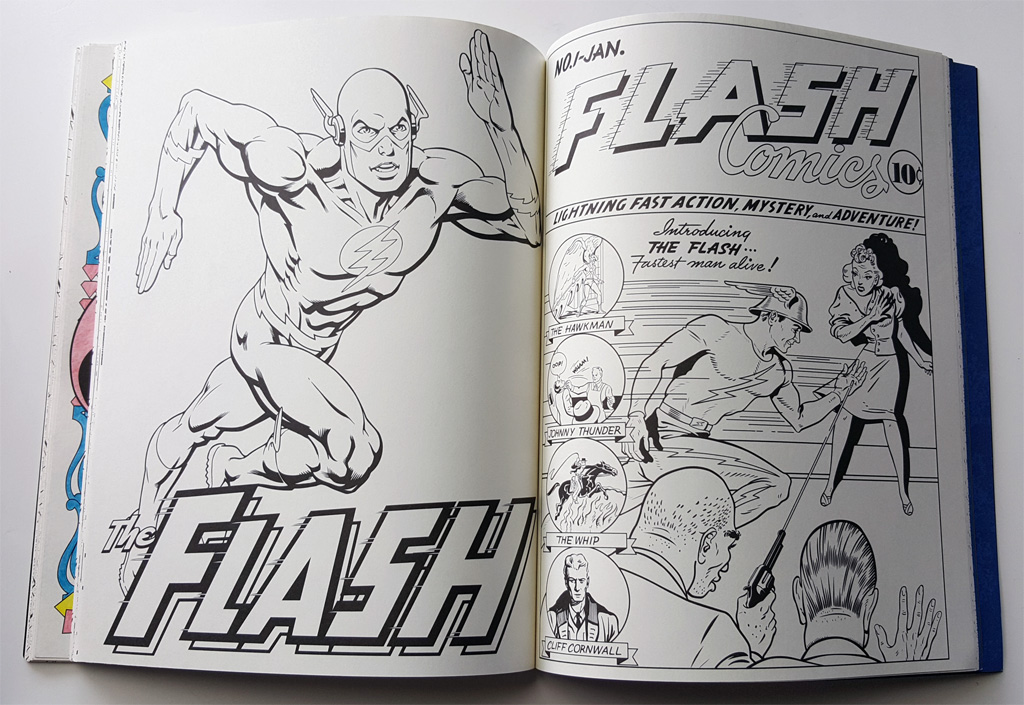 Needless to say and with so many different images, this release is really great value for money and finding a favourite is definitely a challenge. Furthermore,  the hybrid embossed cover of DC Comics Coloring Book features the traditional Justice League of America from the Bronze Age that is 'half' coloured and really sets the scene for this release. In terms of paper quality, it's not as good as some of the other adult colouring in books as the paper stock (although thick) doesn't hold the colours as well and is around medium quality. For some examples, please check out some of these images below as I unleashed my own colouring skills on the artwork in this title.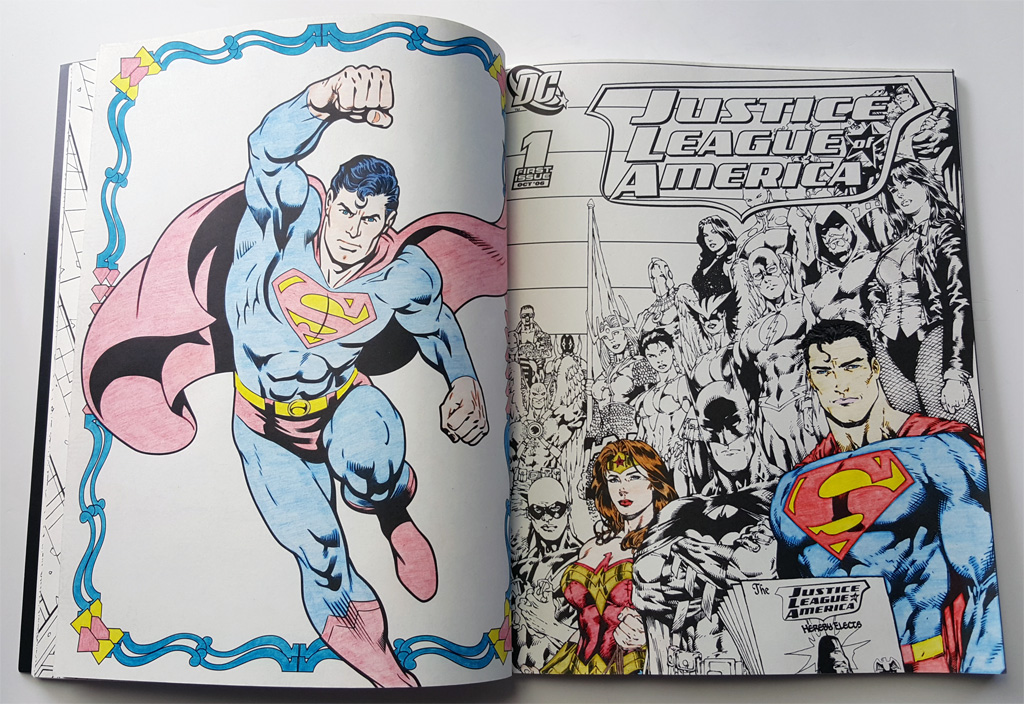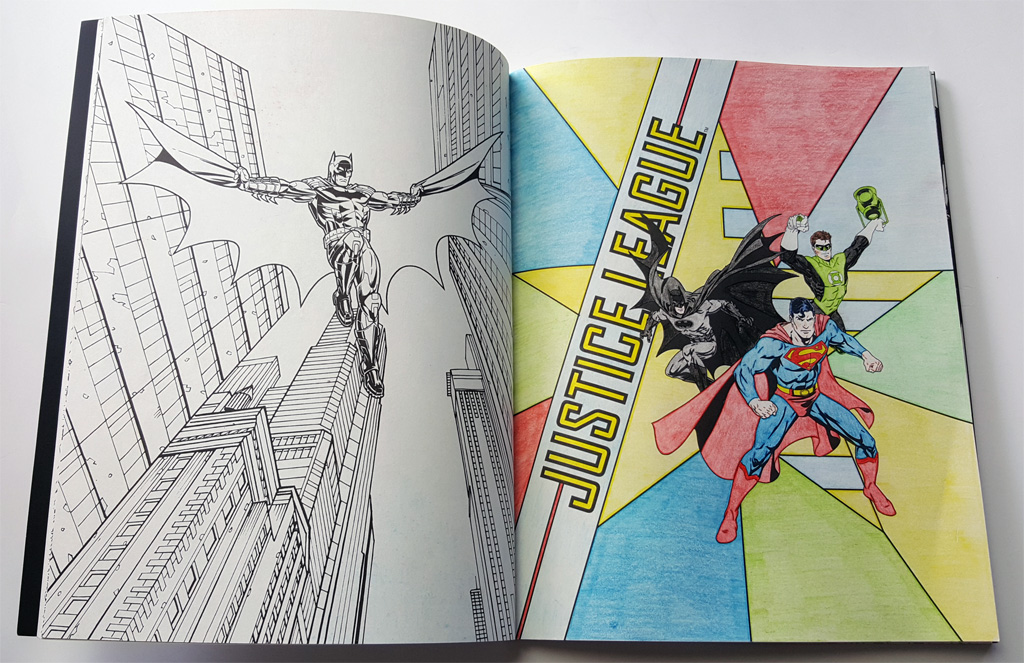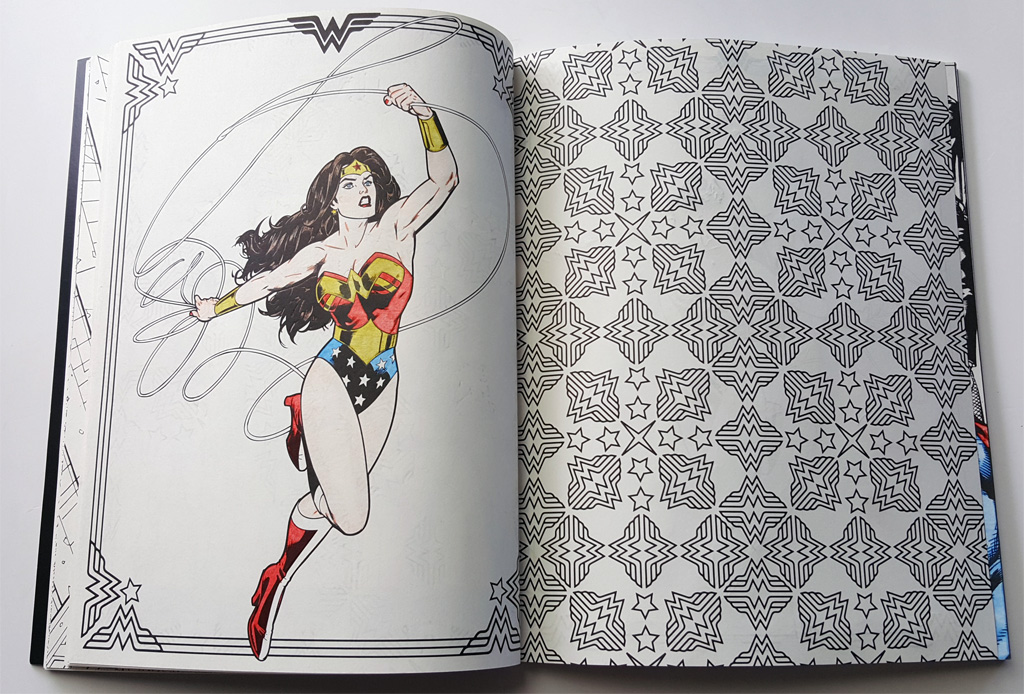 Final Thoughts?
The DC Comics Coloring Book is perfect for fans of this universe who like colouring in and if you're looking for something a little different, this book really delivers, especially with diversity, complexity and the number of characters included in it. You have your staples such as Superman and Wonder Woman but also new characters like Harley Quinn plus lots of cameos from DC Comics diverse history like Doctor Fate and the Atom.
Definitely one for the DC Comics fan boy, girl, man and woman!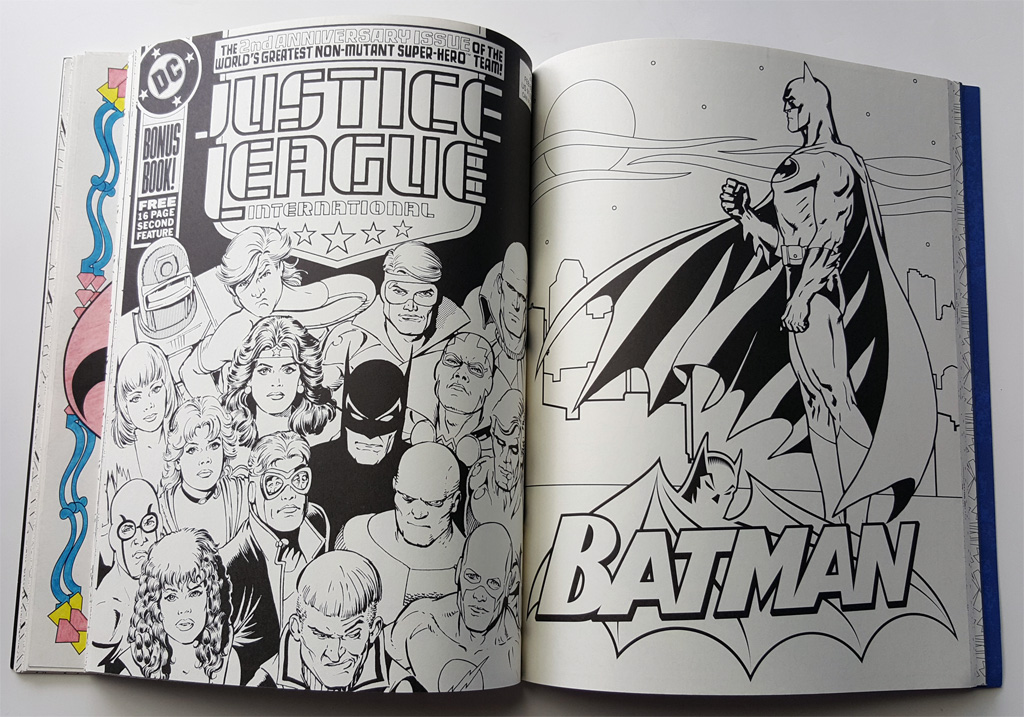 Book Details
ISBN: 9781608878291
Category: Graphic novels
Format: Paperback / softback
Language: English
Publisher: Insight Editions
Distributor: New South Books
Country of origin: United States
Dimensions: 276.23×215.9×10.16mm
Weight: 0.36kg