Books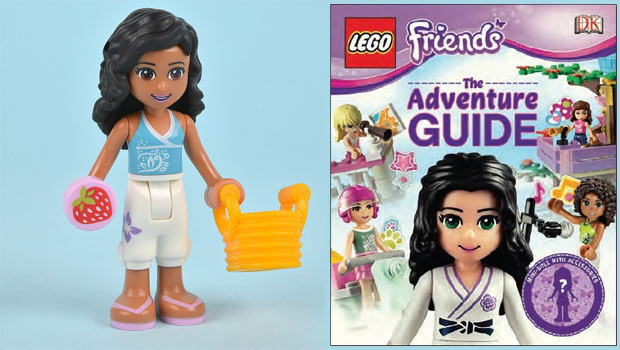 Published on May 26th, 2015 | by Tory Favro
LEGO Friends Adventure Guide Review
Summary: The LEGO Adventure Guide is a cute, well presented catalogue aimed at the younger
Another in the Lego Friends licensed books by DK, the Adventure Guide is a cute look at what our favourite Lego Friends get up to and what makes them tick. This book whilst utterly high in production values as usual from DK, is squarely aimed at younger readers wanting to know about the different sets that are available from Lego in the Friends Range presented in the form of "adventures".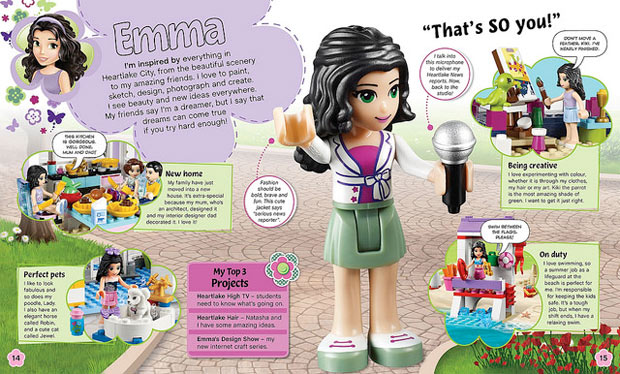 It is a very easy read for the kids and tells stories about the girls in the series and their animals. It inspires play by providing back stories to the sets that the reader can then transfer to their real Lego. I am a fan of Friends and own a number of the sets as they are inspired and well put together. As an Adult Fan of Lego or AFOL, I also convert a lot of the sets into modular buildings (full fleshed out buildings not just frontages). The Friends series is filled with amazing colour that you don't seem to get in the standard City series and brings gorgeous light to a build.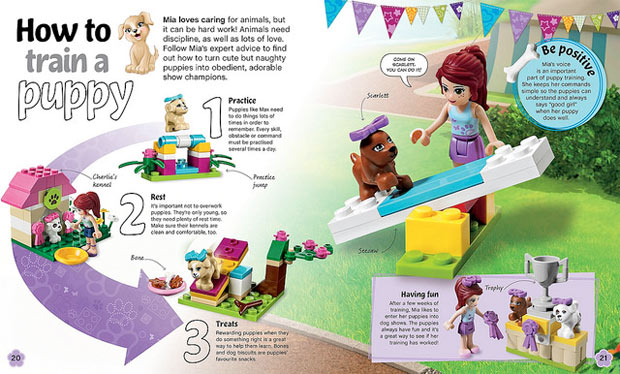 If bought for the kids I would give this book a thumbs up. It will appeal to readers up to the ages of roughly 10-12 and after that it might struggle to keep their attention unless their love of Lego Friends makes them see past the simplistic style of writing. As an adult reader I happily would refer it to other readers who want to pull apart sets or flesh them out more as the Friends series has some lovely architecture that can be expanded upon. It's also a great way of working new colours into your non Friends builds and using this title as a reference.
There is an exclusive figure in this book's front cover, namely Andrea in a new outfit and she also comes with some accessories. The accessories have been used in other sets and do not appear exclusive to this publication though it might be argued Lego have used the element before but maybe not in the colour contained in this exclusive.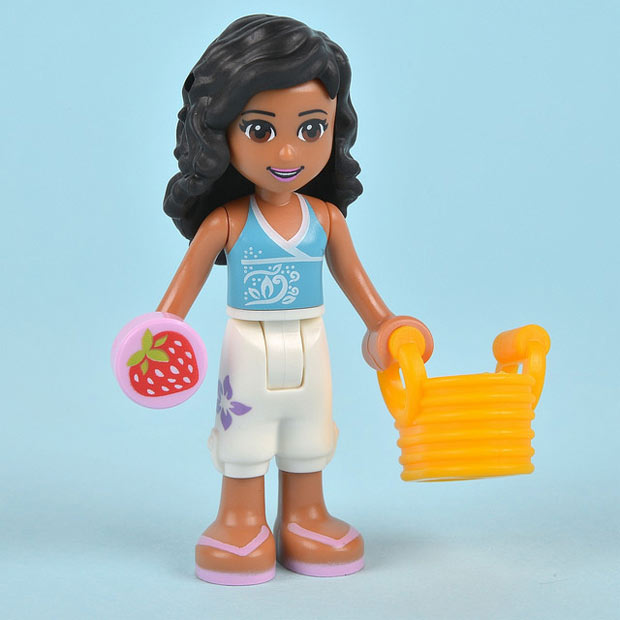 The Adventure Guide is a cute, well presented catalogue aimed at the younger market. It is not in any way a reference as such, but might present the series in ways that collectors and builders young and old might be able to use for general ideas. It is the perfect stocking stuffer, and of course more than worth the buy for investors who know the value of exclusive mini figures.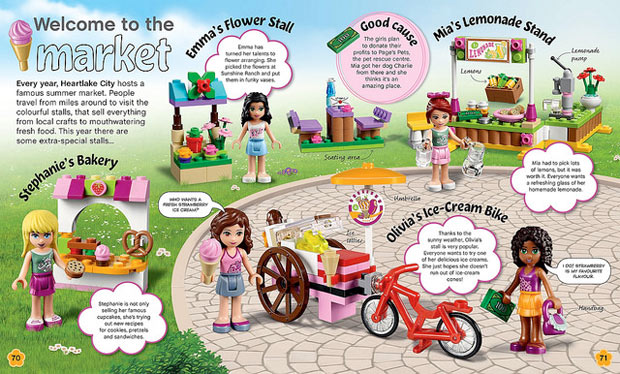 It retails at $24.99 and should be available at most places that you would expect to find books of this nature. Look around and you should find this title for less than $20. Please bear in mind that the exclusive figure will increase its desirability and for this reason copies might go faster than even I expect them to. So if you think you know someone who might enjoy this book, grab it before they are all gone and a normal softcover version lacking a figure is all you can buy (as sometimes happens).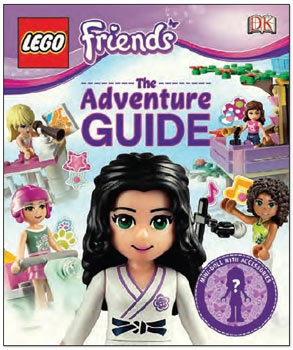 Book and Review Details

Title: Lego Friends Adventure Guide
Publisher: Dorling Kindersley (DK Books)
Pages: 96
Bonus: 1 Exclusive Mini Figure (Andrea)
Price: $24.99AUD (May 2015)
Reviewer: Tory Favro