Books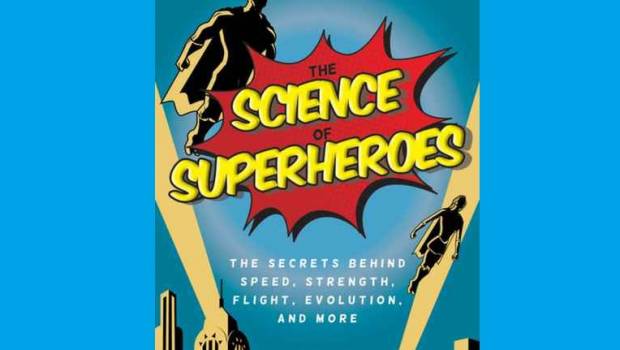 Published on August 17th, 2018 | by Tony Smith
The Science of Superheroes Book Review
Summary: The Science of Superheroes Book is all about human, science and our favourite heroes!
Ever wanted to know the science behind your favourite superheroes? How does Thor's hammer work? Could any known forms of radiation cause superpowers? How many calories does Superman need each day?
Then you have come to the right place courtesy of writer Mark Brake who's knowledge of these fictitious heroes and science creates an interesting amalgam of possibilities, including some real-world facts which makes you wonder, could heroes exist in our world? Or would they get destroyed like the Flash and Quicksilver running at super speed? To help with the presentation, this book is split into four parts that include space, time, machine and monster.
With over fifty topics, Mark Brake successfully brings the powers and equipment of these superheroes to life that is not only well-written but boasts some amusing real-world facts and anecdotes that had me amused and also informed. More importantly, the The Science of Superheroes is quite an engaging read and as the book is divided into topics, you can read the book at your leisure. However I did find it difficult putting it down because of how entertaining the content was and more importantly, it highlighted the ridiculous nature of superheroes.
Although this book does focus on the more mainstream of heroes, there are also sections on parallel universes, is time-travel possible and would a super serum work in turning us into a superhero or villain? Once again, a fun and insightful read!
Final Thoughts?
The Science of Superheroes is quite a fascinating and engaging read that is filled with some very interesting facts as its bridges the implausible with the plausible that I could happily recommend to all lovers of comic books. Being a fan of comics myself, I also found that the book helped add a sense of realism to these characters and that my readers is where The Science of Superheroes shines… not to mention the humour!