Books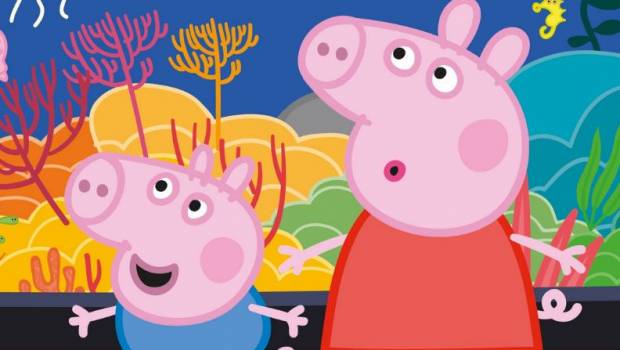 Published on August 20th, 2020 | by Tony Smith
Peppa at the Aquarium: A lift-the-flap book Review
Summary: Peppa at the Aquarium: A lift-the-flap book is pure interactive reading and fun as well!
Peppa's back in another fun and interactive read with Peppa at the Aquarium that adds an element of excitement to the story as younger readers open the doors in the book to discover all sorts of wonderful underwater creatures.
The book channels the TV series perfectly as it opens up at Peppa's home as she tries to cheer up her pet goldfish Goldie by looking inside the cupboard for something. While there is nothing in her kitchen cupboard, Peppa and her family decide visit the aquarium in order to hopefully find something for Goldie like a friend.
As you open each door in the book, there's an assortment of creatures behind them from seahorse to even Miss Rabbit cleaning the tank! The book ends with Peppa finally finding a friend for Goldie that makes our goldfish super happy.
Another classic book adaption of Peppa Pig!