Books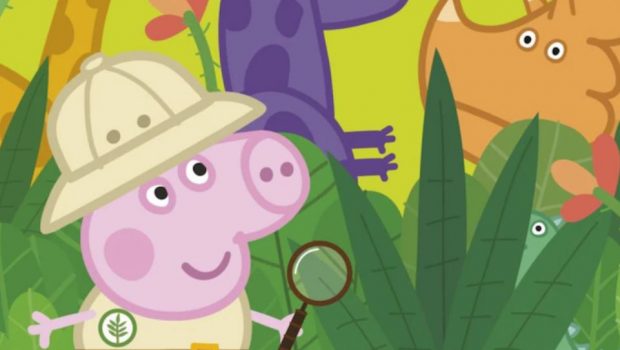 Published on January 6th, 2022 | by James Wright
Peppa Pig: Where's George's Dinosaur Book Review
Summary: Peppa Pig: Where's George's Dinosaur is a lift-the-flap adventure!
What happens when Peppa Pig's brother George loses his favourite dinosaur? It becomes a family adventure as Peppa, George and Mummy Pig revisit all the places they visited during the day in search of the missing dinosaur.
From the Zoo to a Castle, this colourful and well-written lift-the-flap book takes the reader on an interactive journey as they try and find George find his favourite toy.
Like other books in this series, it mimics the TV series perfectly with its imagery and colours, including the voice which is translated into text. All in all, a fun interactive read that younger children will simply adore!
Recommended!