Books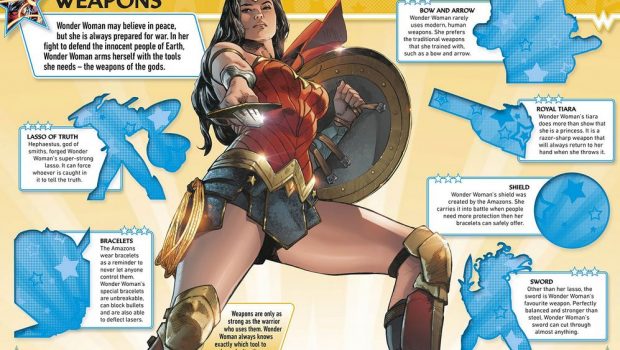 Published on June 9th, 2017 | by Tony Smith
The Ultimate Wonder Woman Sticker Book
Summary: The Ultimate Wonder Woman Sticker Book is filled with high quality stickers and some amazing information!
June 2017 is definitely Wonder Woman month and to celebrate not only her day but also the release of the new feature film, this book (The Ultimate Wonder Woman Sticker Book) from DK is the perfect way to celebrate this amazing superhero through the ages. With over 1,000 stickers (yes you heard right), the Ultimate Wonder Woman Sticker Book is jam packed of colourful images from Wonder Woman lore, including her supporting characters (allies and villains) which is ideal for fans.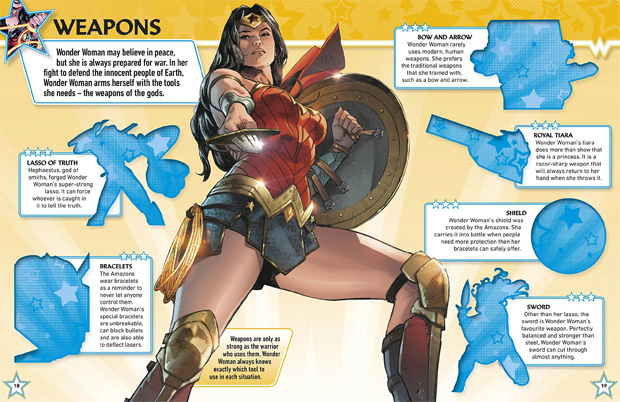 However where this sticker books distances itself from its competitors is that it's also filled with very interesting information about the history of Wonder Woman such as the characters, key battles from her history and also weapons and other items that have played a pivotal role. The information pages are also beautiful drawn and are popping with colours that have been taken directly from the comics themselves.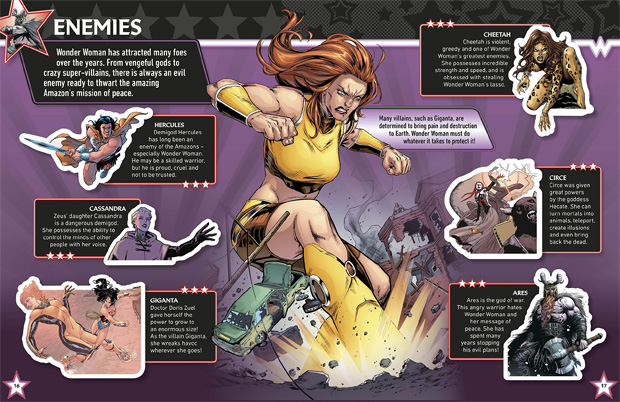 Furthermore, the information provided on these pages is succinct and to the point, without getting too bogged down on semantics. This also means that the Ultimate Wonder Woman Sticker Book is for all ages and gives enough information to inform the reader. Whether that's a blurb about her allies from the Justice League, Wonder Woman's rogue gallery or other facets from her diverse history, it works quite well. Even if you're a fan, I'm sure you'll find something new as well!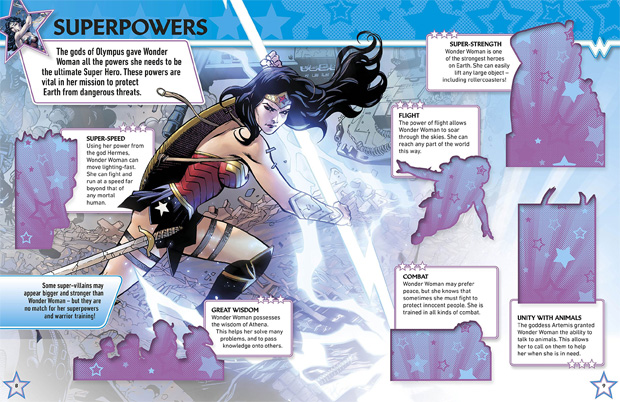 The double page spreads even allow the reader to place certain stickers on the pages in order to make up part of the puzzles. However besides the stickers used on these particularly pages, there's also other stickers in the book that can be placed anywhere and everywhere. So whether you want to make your own Wonder Woman story or just have Diana of Themyscira standing proud and tall, it's really up to the reader on how they use these high quality stickers.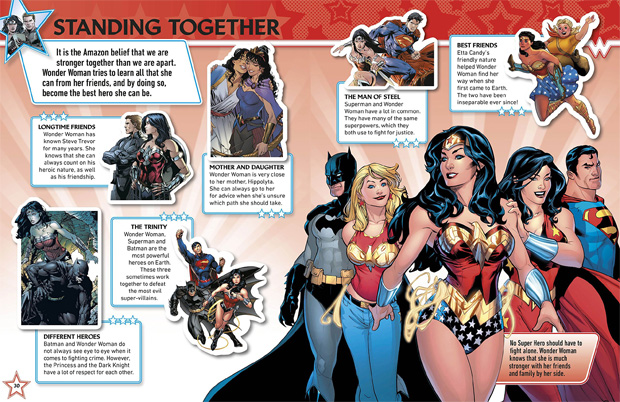 Final Thoughts?
The Ultimate Wonder Woman Sticker Book is a must have title for fans of this legendary superhero character. Overall, it boasts some colourful and amazing images from the Wonder Woman universe which has the right amount of information to draw you in. However where this book shines is of course through the 1,000 plus stickers featuring our favourite Amazon, Diana of Themyscira.
Recommended!