Books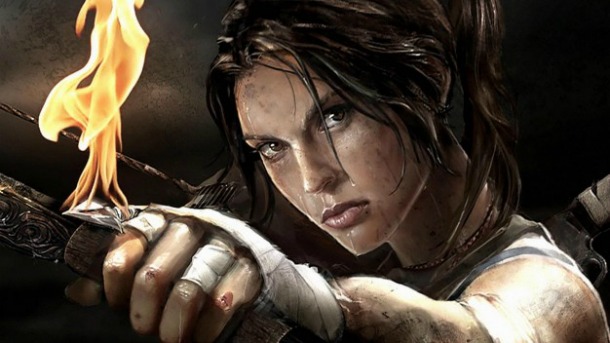 Published on November 5th, 2014 | by Admin
Tomb Raider the Ten Thousand Immortals Review
Summary: Tomb Raider the Ten Thousand Immortals is a well written book that unfortunately does suffer from some pacing issues but overall it's a success
Tomb Raider the Ten Thousand Immortals
Format: Paperback
Genre: Adventure
Publisher: TBA
Pages: TBA
Price: TBA
Reviewer: James Wright
Written by Dan Abnett and Nik Vincent, Tomb Raider the Ten Thousand Immortals takes place immediately after the devastating conclusion of the video game (Tomb Raider, 2013) that saw Lara Croft and a handful of her colleagues survive the inhospitable and myth-ridden island of Yamatai. This experience ultimately shaped who Lara Croft became and this novel follows that journey.
The writers also heavily rely on the video game to set the psyche of Lara who has been severely scarred by her traumatic experience on this island and unfortunately her best friend Sam has been admitted to a psychiatric hospital due to her possession from Himiko, an ancient Japanese goddess known as the Sun Queen.
As Lara suffers from PTSD with many nights spent awake due to the guilt of her best friend being admitted to this hospital, her life once again changes for the worse when she receives a mysterious phone call stating that Sam has overdosed. This leaves Lara devastated but now that she knows that the supernatural is real and that in it, elements of mythology may be real. As a result she decides to turn her attention to legend, more specifically the Golden Fleece and its healing properties which may very well heal her best friend.
As Lara investigates the Golden Fleece, she stumbles upon the Persian army called the Ten Thousand Immortals which then draws her into another adventure but to make matters worse, Lara is suffering from her experience of Yamatai which means her anxiety and paranoia worsens considerably.
As she traverses the world, she once again becomes involved in a variety of conspiracies and characters of a clandestine nature which really add another layer to this video game character. Although the comic is based after this book, I strongly believe that the writers Dan Abnett and Nik Vincent have captured a much more realistic Lara, opposed to Gayle Simone's interpretation. With that said, it's definitely a book that feels like Lara Croft is the star.
Final Thoughts?
From chases to spectacular adventure scenes that could easily be found in a Hollywood blockbuster, Tomb Raider the Ten Thousand Immortals is a well written book that unfortunately does suffer from some pacing issues but overall, it is the "new" Lara Croft that we've all come to love from the latest video game. The ending is also a little dubious but given where this character has evolved from, it's all part of persona. With that said, I could happily recommend this novel to all fans of the previous games or those readers who like their clichéd adventure stories.