Books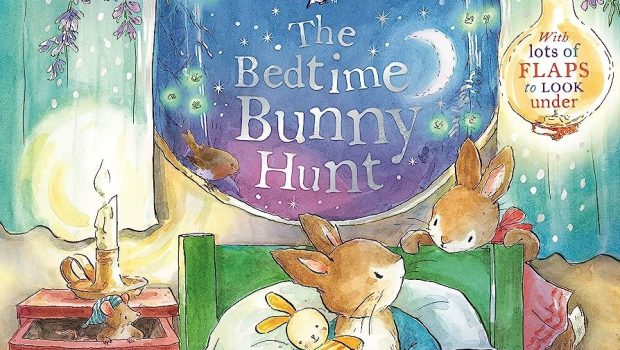 Published on June 15th, 2023 | by James Wright
The World of Peter Rabbit: The Bedtime Bunny Hunt Book Review
Summary: The World of Peter Rabbit: The Bedtime Bunny Hunt is an enjoyable interactive read!
Welcome back to the wonderful world of Peter Rabbit in the new book, The Bedtime Bunny Hunt that is not only well-written but beautifully illustrated that mirrors the original art and features lots of lift the flaps for younger children to look under. The book obviously follows Peter and his family who are playing with their toys outside just before bedtime.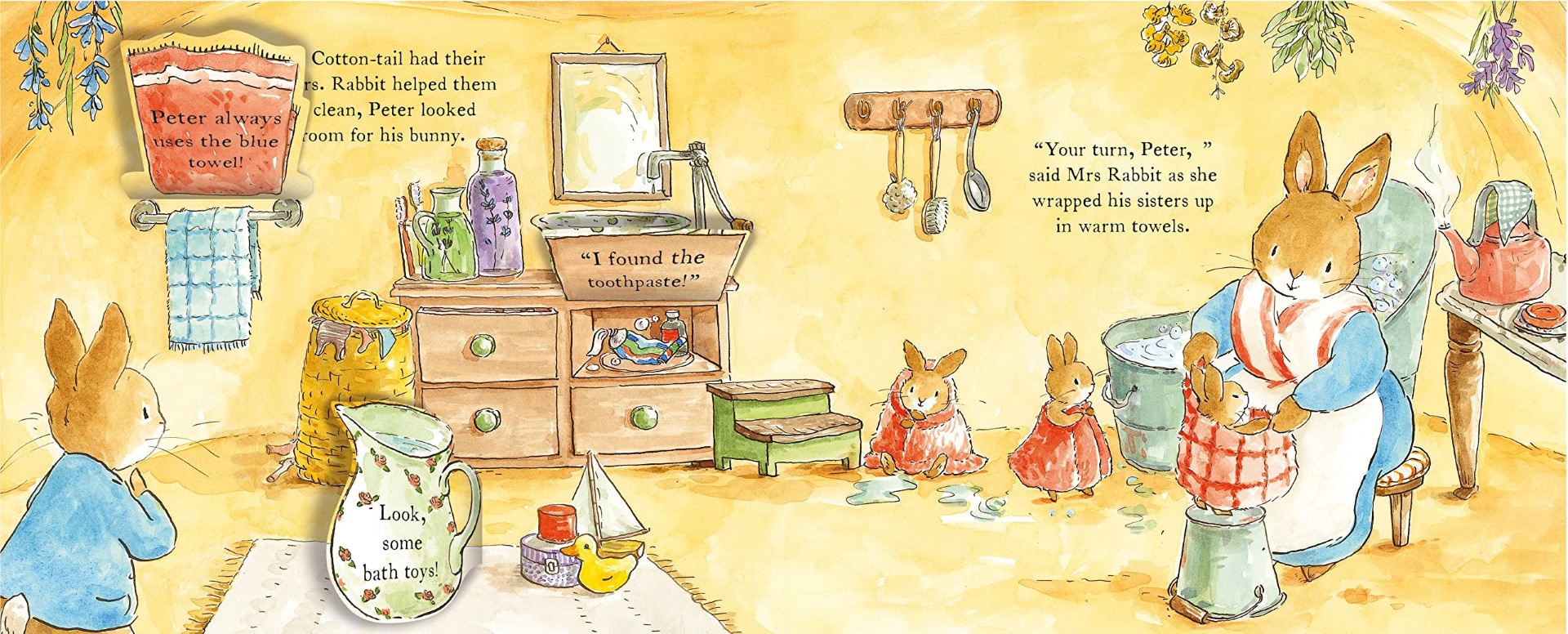 As Peter's mother tells them to pack their toys away, he realizes that he is missing his favourite bunny but thankfully his sisters Flopsy and Cotton-tail agree to help him find it after dinner. This is where the lift the flaps element comes into play as younger readers attempt to find Peter's bunny and does he find it? Well, you just have to read it! Lastly, the imagery goes hand in hand with the text to help tell the story of Peter's search.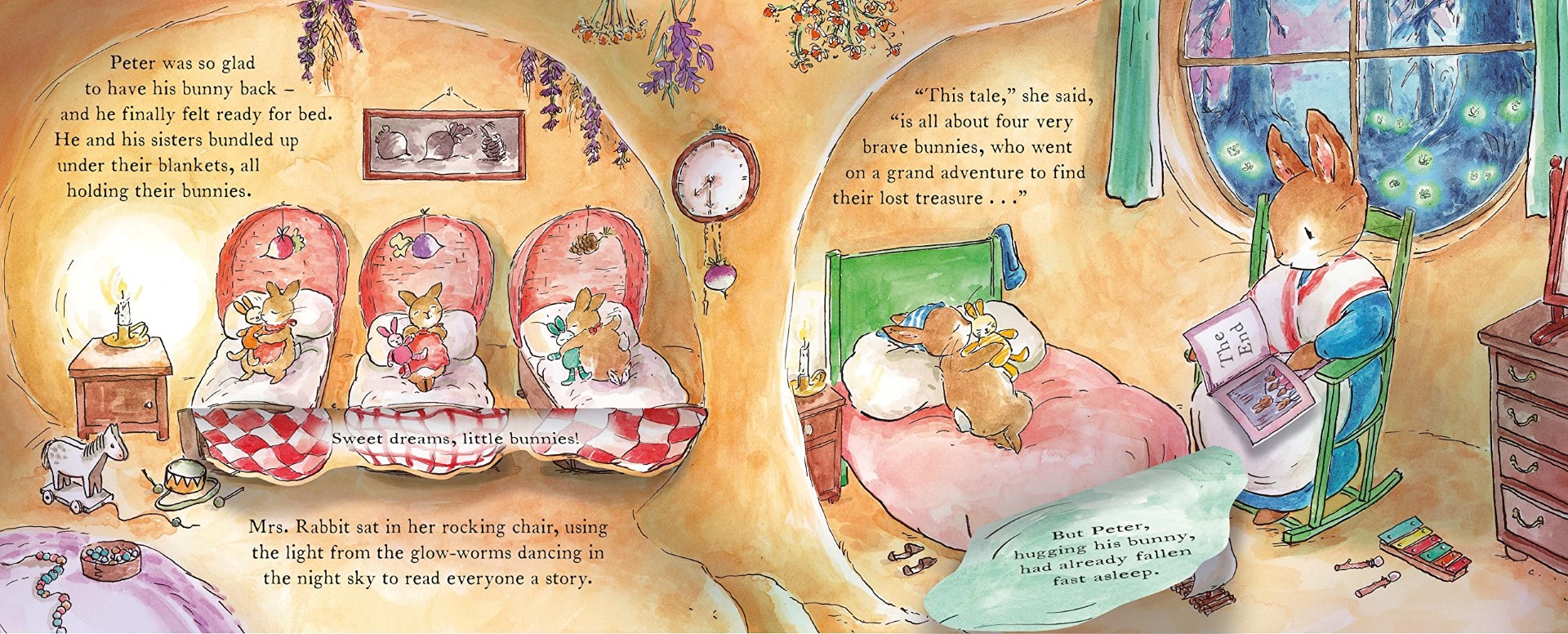 Final Thoughts?
In the end, The World of Peter Rabbit: The Bedtime Bunny Hunt Book is a super enjoyable ready about this classic character but more importantly, it's a very interactive read throughout the story!
Great stuff!