Books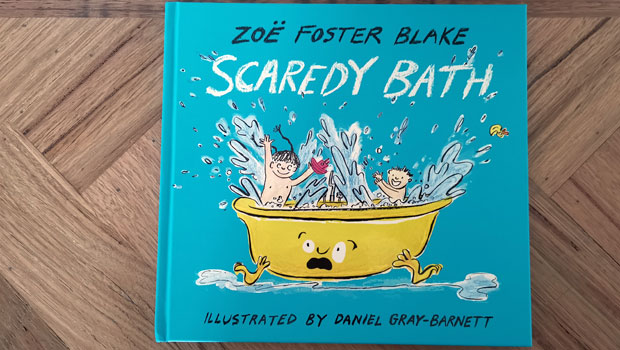 Published on November 12th, 2021 | by Andrew Bistak
Scaredy Bath Book Review @zotheysay
Summary: Scaredy Bath is a must read book for the entire family! It's hilariously good!
Zoe Foster-Blake once again delivers a highly amusing read from start to finish that will resonate for both children and adults as we follow the exploits of a very scared bathtub. Supporting the wonderful storytelling of Zoe is artist Daniel Gray-Barnett who really brings the story of this inanimate object to life and it complements the humour very well.
Additionally, Zoe sets the scene early and perfectly as we're introduced to this unnamed bathtub who simply loathes bath time because the two human children are a handful at the best of times. So while the two children scream, jump and treat our bathtub like… well, a bathtub, it's a frightful situation for our "scaredy-cat". However one of his other housemates highlights that it could be worse and like him, he could be a toilet as the dad sits on his throne.
Gallery
So as the children get older, they start to use this bathtub less and he starts to miss the chaos of bath time. This of course, all changes when the family have another baby that unlike the older children is small and quiet… however the books ends on a hilarious high as the baby does an explosive poo in the water. Way too relatable!
Final Thoughts?
In conclusion, Zoe Foster-Blake delivers another engaging and amusing read that not only delivers giggles throughout the book but ends with a very memorable conclusion with laughs all around. Beautifully written and illustrated, Scaredy Bath is a must read book for parents and their young children.
Hilariously good!