Books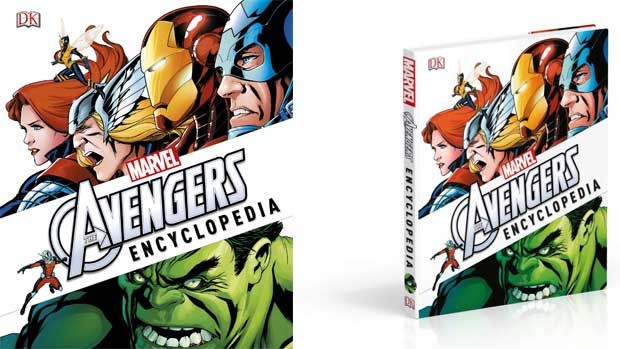 Published on September 23rd, 2015 | by admin
Marvel Avengers Encyclopedia Book Review
Summary: The Marvel Avengers Encyclopedia Book collects the history of one of the world's most premier superhero teams, The Avengers that comes highly recommended!
Having been a DC Comics fan since I was a kid, I rarely ventured into the Marvel Universe of comics. However when Disney started creating some amazing superhero movies (The Avengers, Iron Man & Captain America) and when DC decided to reboot their entire franchise a few years ago, I started dabbling in the Marvel world and unlike their main competitor, their legacy was intact and from there, I started purchasing more Marvel comics then DC.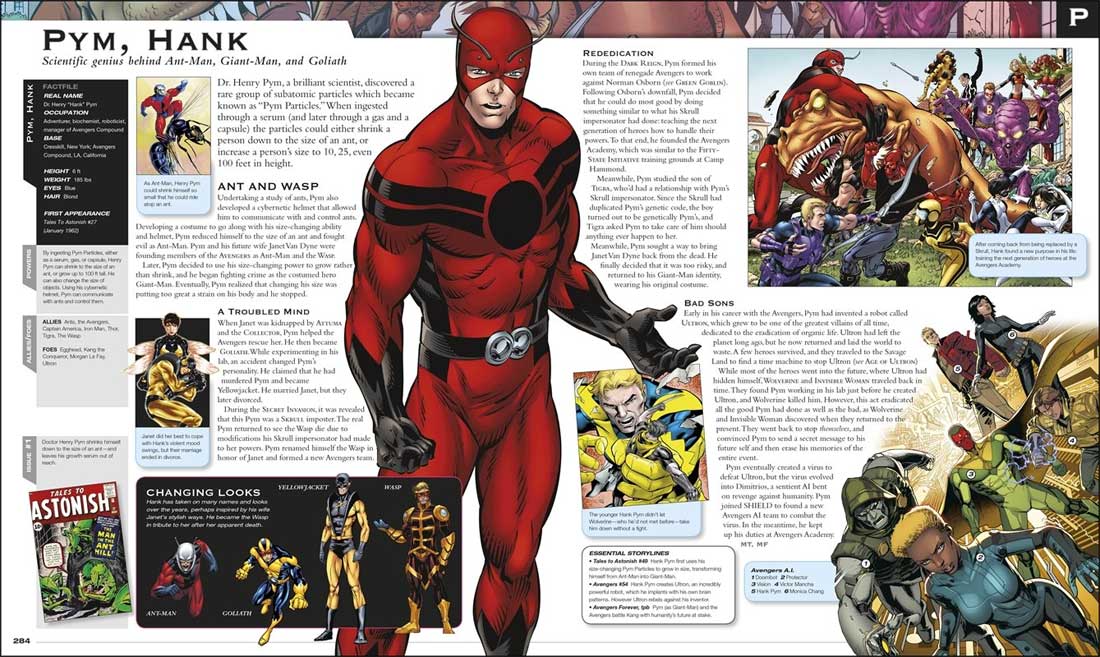 So when I heard that DK were releasing an Avengers Encyclopedia, I automatically put up my hand to review this holy tome of Marvel history that is beautifully presented, well written, illustrated and contains over 350 pages of Avengers information, I was over the moon in fanboy glee! Furthermore, the Marvel Avengers Encyclopedia has been put together as a collaborative approach of five writers that include Matt Forbeck, Matthew K. Manning, Dan Wallace, Alan Cowsill and Glenn Darkin who really know their Marvel… more specifically Avengers history.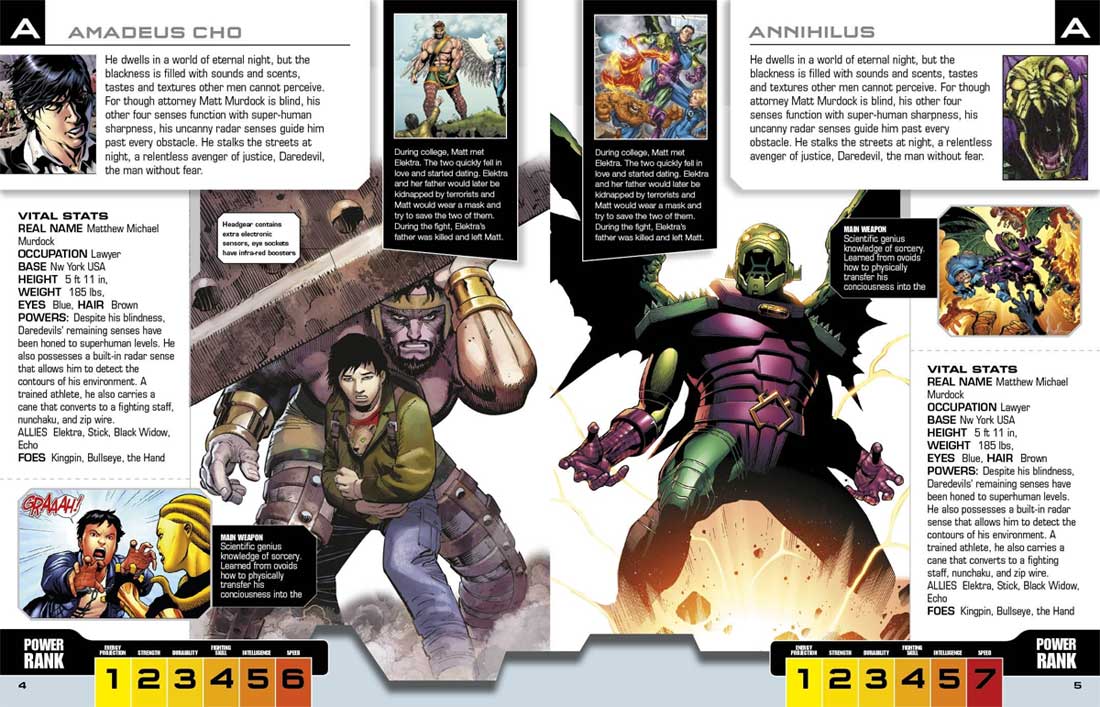 The forward of this hardcover book is also written by Ralph Macchio who eloquently talks about his passion for The Avengers and that after 50-years of publishing, this amazing superhero group is still one of the premier teams in modern literature. For the uninitiated Ralph Macchio was the star of both the Karate Kid 1 and 2 so his respect level with me has gone up several levels. So with over 350 pages, where do you start? At the start of course!
The first part of the book focuses on the key players of The Avengers such as The Hulk, Quicksilver, Spider-Man to lesser known team members (well for me anyway) like Tigra and Carol Danvers. Add in data files on the key players that include their real name, occupation, statistics plus powers and it's a great way of getting a quick and updated history lesson on each and every character. However with heroes come the villains and this book collects them all like Mystique and Count Nefaria. Sure, some of the names are a little cheesy but this is comics we're talking about!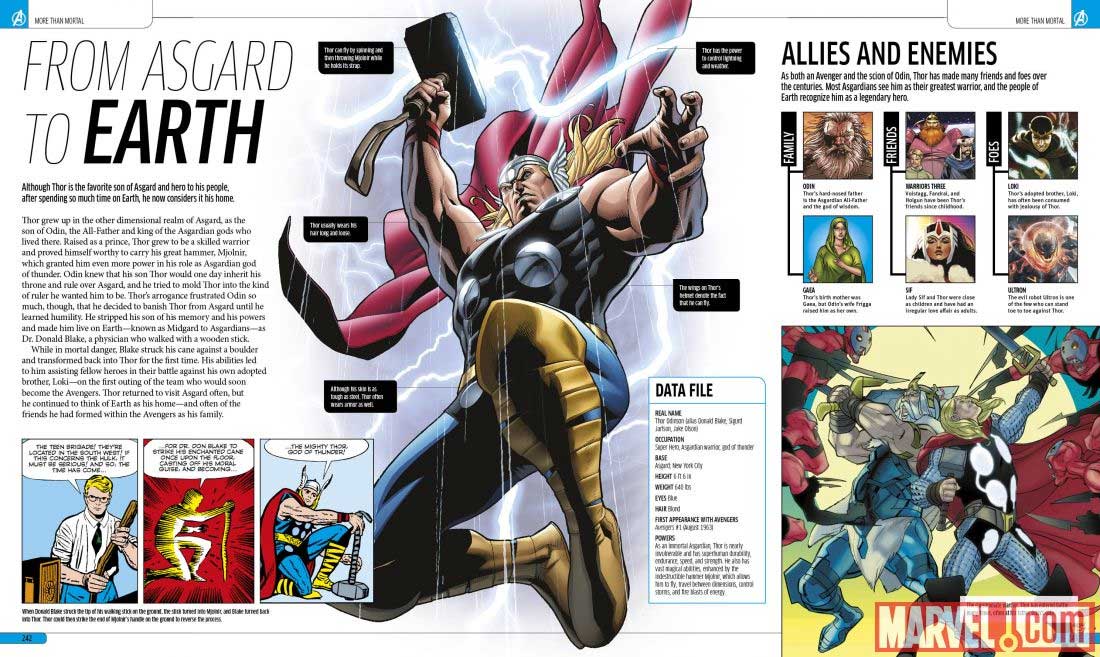 For those familiar with the movie franchise, there's some great information about Iron Man (aka Tony Stark) and even Doctor Henry "Hank" Pym who would become the size-changing scientists known as Ant-Man! As I was only familiar with the movie interpretation of Ant-Man, this encyclopedia gave me a great snapshot on his foes and friends plus the new Ant-Man, former criminal Scott Lang which the film is based on.
The Marvel Avengers Encyclopedia also touches upon the diverse and colourful history of The Avengers like The Rage (or Age) of Ultron to the Kree-Skull War that was written way back in 1971 by acclaimed writer Roy Thomas. So yeah, I even learned that a Skrull was a an alien race able to shape-change at will which definitely caused The Avengers some grief! Given that Disney and Marvel are releasing even more superhero films in the near future, it was great being "schooled" by these new characters like Black Panther and the upcoming Avengers Infinity War movies that may be several years away but they are still happening. So this book serves as an excellent resource!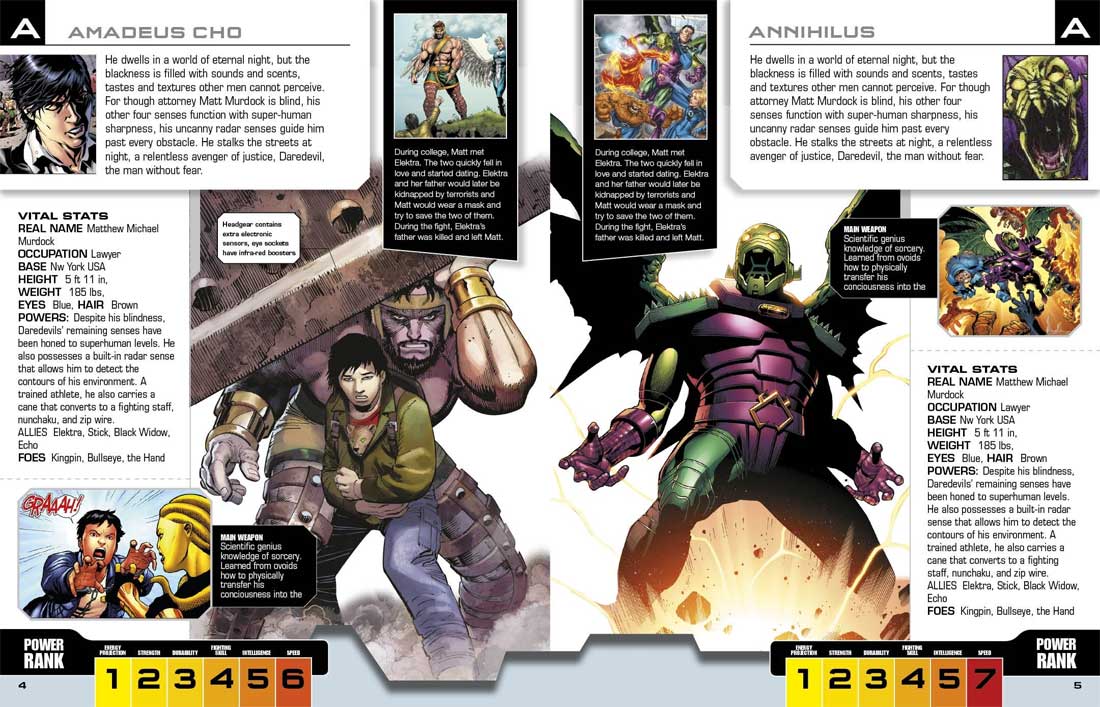 To compliment this wonderfully diverse information, the book boasts some amazing artwork from the last 50+ years of The Avengers from comicbook covers to beautifully painted artwork that would not look out of place in a museum. The artwork included in Marvel Avengers Encyclopedia is quite breathtaking and I love seeing the art change over the years with new techniques and some amazing attention to detail. Who would have thought that there were five different versions of The Hulk with one of them being Doc Green… information like this is priceless!
Final Thoughts?
The Marvel Avengers Encyclopedia from DK is a perfect compendium of Avengers facts and images that was a joy to read and will prove a valuable resource for all fans of Marvel or comics in general. It's well bound by DK and with over 350 pages of information, this is easily one of the most comprehensive comic guides that I've come across in a long-time. So on that note, the Marvel Avengers Encyclopedia comes HIGHLY RECOMMENDED from Impulse Gamer!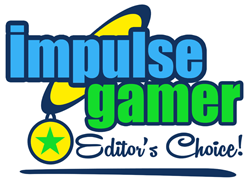 Book Details
Published: 23/09/2015
Format: Hardback
Pages: 352s
RRP: $69.99AUD
Publisher: Dorling Kindersley