Books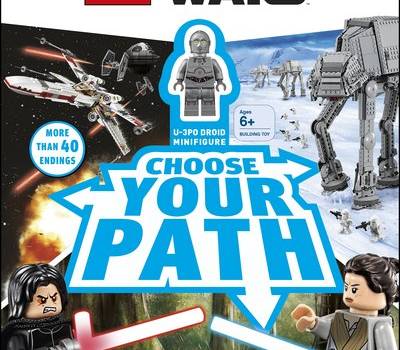 Published on September 18th, 2018 | by Tory Favro
Lego Star Wars: Choose Your Own Path Book Review
Summary: A rollicking adventure for the kids and a nostalgic trip down memory lane for older readers
Aimed at the younger reader, this Choose Your Own Path book is one heck of a good time. Older readers might even remember a whole series of books called Choose Your Own Adventure. Basically in those books you were presented with a situation then could choose what you did next, prompting the reader to turn to the desired page and find out what happened based on your choice. This cool book is exactly the same as that but based in the Star Wars Universe… or more importantly the Lego Star Wars universe.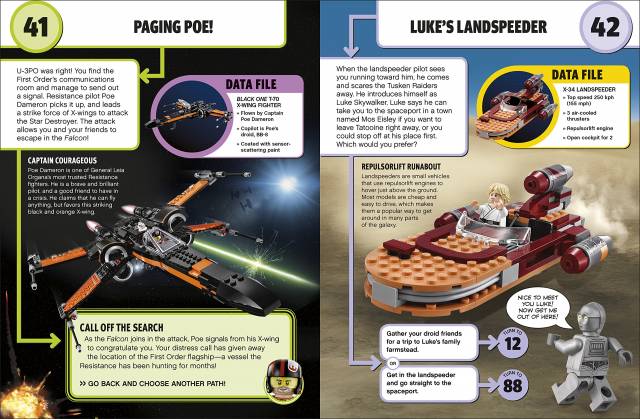 Taking you on this journey is mini figure U-3PO, a silver protocol droid like C-3PO. This figure is included as a real life figure that I have not seen in a set since it was featured in one of the annual Lego Star Wars Advent calendars. It is a really good figure and a pretty neat companion in the book taking you on your journey.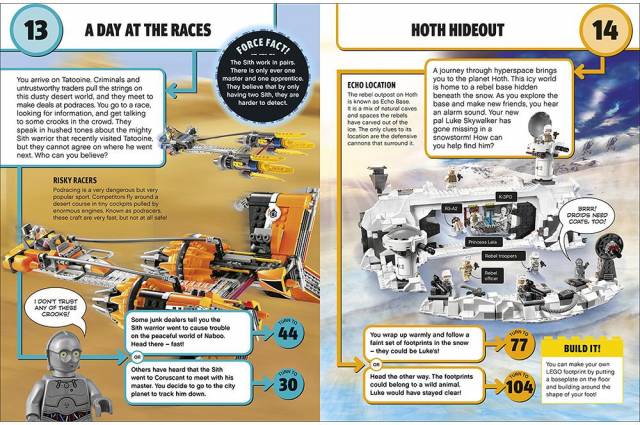 The book is of the normal high standard that you can safely expect from DK Books. It is hardcover and filled with high quality pages packed with awesome photos. There is a sense of fun and that book doesn't really take itself too seriously, making it a good read for all ages who just want to fill their time with LEGO Star Wars.
The stories that are in the book take you all over the Star Wars timeline which is pretty cool. There are three adventures to choose from, working from the different options, you can go through episodes 1-3, 4-6, and the current storyline that is playing out at cinemas. Each page has a brilliant diorama for you to check out with interesting information, plus nifty little tips on how to possibly recreate the scenes you are looking at that are pleasantly surprising.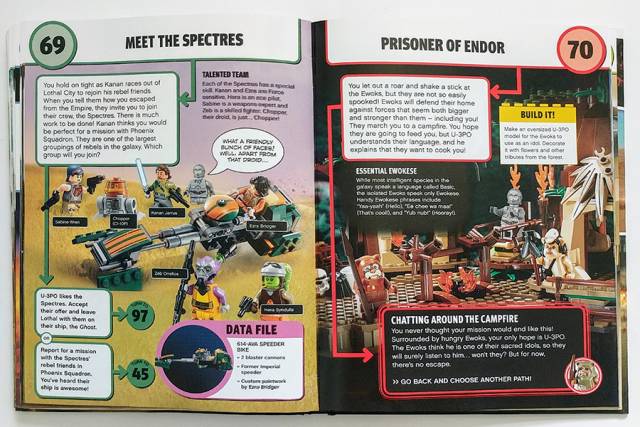 Final Thoughts?
Whilst aimed really at younger readers, LEGO Star Wars: Choose Your Own Path is a cute read for all. The inclusion of the U-3PO figure is another compelling reason to pick it up. It is well thought out, beautifully presented and a great addition to your DK LEGO library.