Books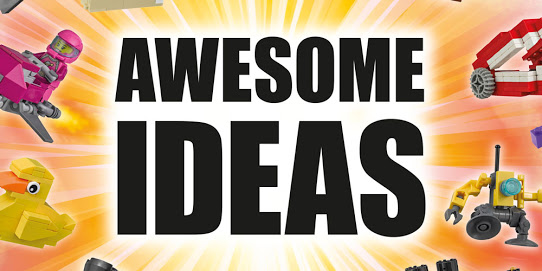 Published on August 17th, 2015 | by Tory Favro
Lego Awesome Ideas Book Review
Summary: Be inspired by Lego Awesome Ideas from DK because everything is awesome!
As we all know, Lego is all about ideas and the sharing of them. It is also one of the few mediums where no one person knows everything, and that is a beautiful thing. There are websites dedicated to building and sharing knowledge, even Master Builders learn from each other. DK and Lego realise this and have created the Lego Awesome Ideas book to be a valuable resource to those who might want to make something and just have builder's block.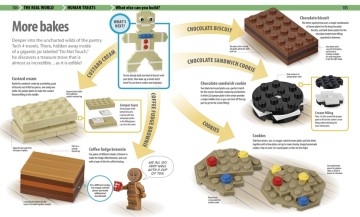 Let's start at the beginning. The beginning of the book in any case. This is a good looking tome that sports a very convincing 3D lenticular cover. Move it from one direction to the next and it displays movement and depth in a very convincing manner. I really like it.
Open the book; you know you want to, and for good reason. The book is split up into different sections across its 200 pages: Outer Space, Modern Metropolis, Wild West, Fantasy Land, The Real World and they all contain brilliant ideas that will augment your current stuff to the next level.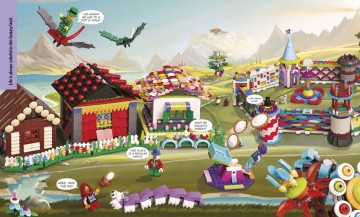 The thing I like best about this book is that it does what it says; give you ideas. And they are mighty good ones the whole way through that will most definitely enhance what you are doing. Little levels of detail, examples of greebling in the space section, these all had me nodding to myself as I saw the many different ways I could make things I had built even better with just a few small touches.
The photography and writing inside the book is top notch and readily accessible to younger readers, though the amount of detail in here will mainly excite the more experienced and older builders. The pictures though, and the friendly tone of the book will still make this an awesome present for the younger ones as well.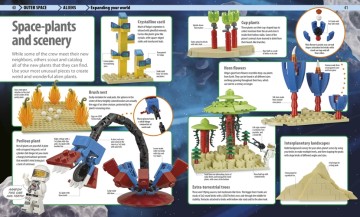 For those of you like myself who present your Lego to the world at shows and store displays, you are going to love some of these ideas and I'm sure you will use them – just be sure not to pass them off as your own!!! The food section in the Real World will have you salivating to make some of these tasty plastic morsels! My personal favourite part though is the Space chapter. GO CLASSIC SPACE! I love mixing the Lego from my childhood with the greebling elements so popular today.
Finally the book has a simply yet gorgeous glossary showing you images of elements and their proper titles. It does make life easier and will help you understand some of the talk down at your local Lego group. If you don't have a local club, check out the Geelong Lego User Group on Facebook or Google and you can share ideas with my crew!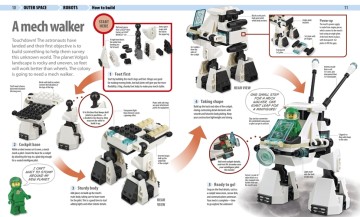 The Final Thoughts
Enjoy this book, I sure did and already can see others in the pipeline as this is a hit.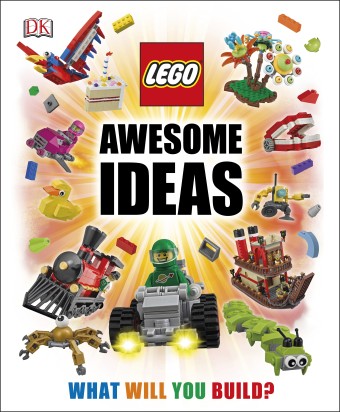 Book Details
Publisher: DK
Pages: 200
Genre: Hobby / Collectibles
Format: Hardcover (Lenticular)
Author: Daniel Lipkowitz
Size: 228.6 x 276.225mm