Books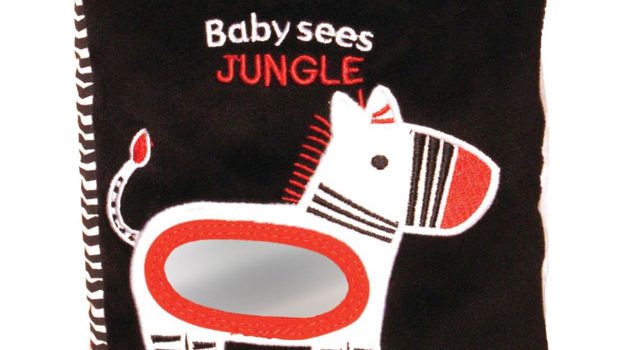 Published on September 20th, 2017 | by Admin
Baby Sees Jungle Book Review
Summary: Baby Sees Jungle is fun and interactive book for babies
This cloth book from Newsouth Books is all about enhancing the sensations for babies and their parents, particularly when it comes to touch and more importantly it's unique colour design of black, red and white. Black and white images are ideal for newborns and with the inclusion of red, it allows for older children to experience this delightful little book in a different way. So as you take your child on a jungle safari, parents can use the images to help create their own stories.
Furthermore, the book is well produced and each page showcases an animal from the jungle that include the Zebra, Tiger, Monkey, Lion, Elephant, Panda and Panther. Although each image is relatively quite simplistic, this is needed to help babies focus and I we loved the inclusion of the crackly pages, including the cloth cover and back with a small mirror on the front which adds to the overall interactivity. In terms of interactivity, touch and sound does play an important part of this book, including helping babies focus on the images.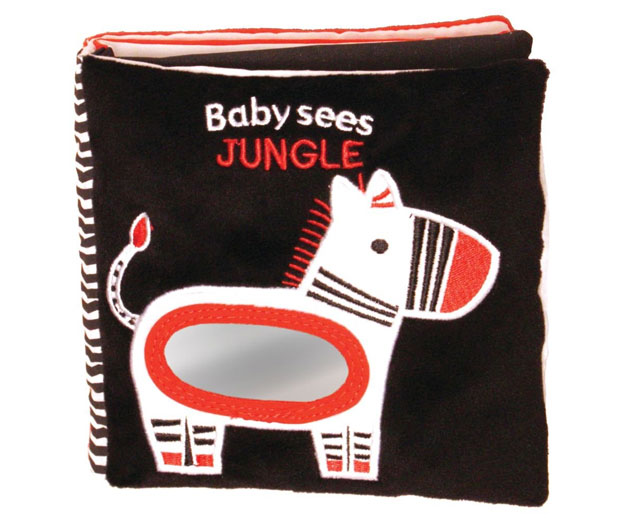 Final Thoughts?
Baby Sees Jungle is a fun way to interact with babies that allows for sight, sound and touch. It's a well produced book that will hopefully be the first step of many to help children access the wonderful world of books!