Books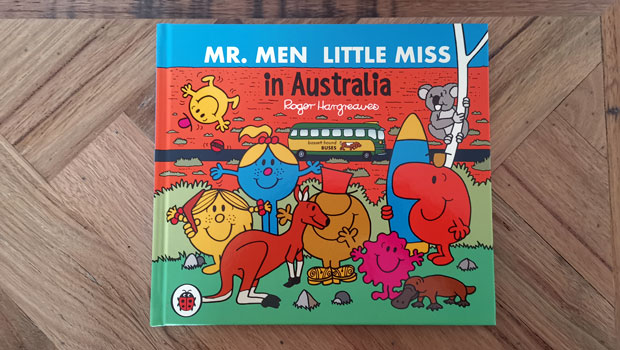 Published on November 29th, 2021 | by James Wright
Mr Men Little Miss in Australia Book Review
About Mr Men Little Miss in Australia Book: The Mr Men and Little Miss are heading down under or 'up over' as Mr Topsy Turvy would say! Little Miss Somersault is excited about a game of cricket Mr Tall is keen to climb the Sydney Harbour Bridge and Mr Silly thinks he might enter the Melbourne Cup. What other amazing things will they discover on their Australian journey?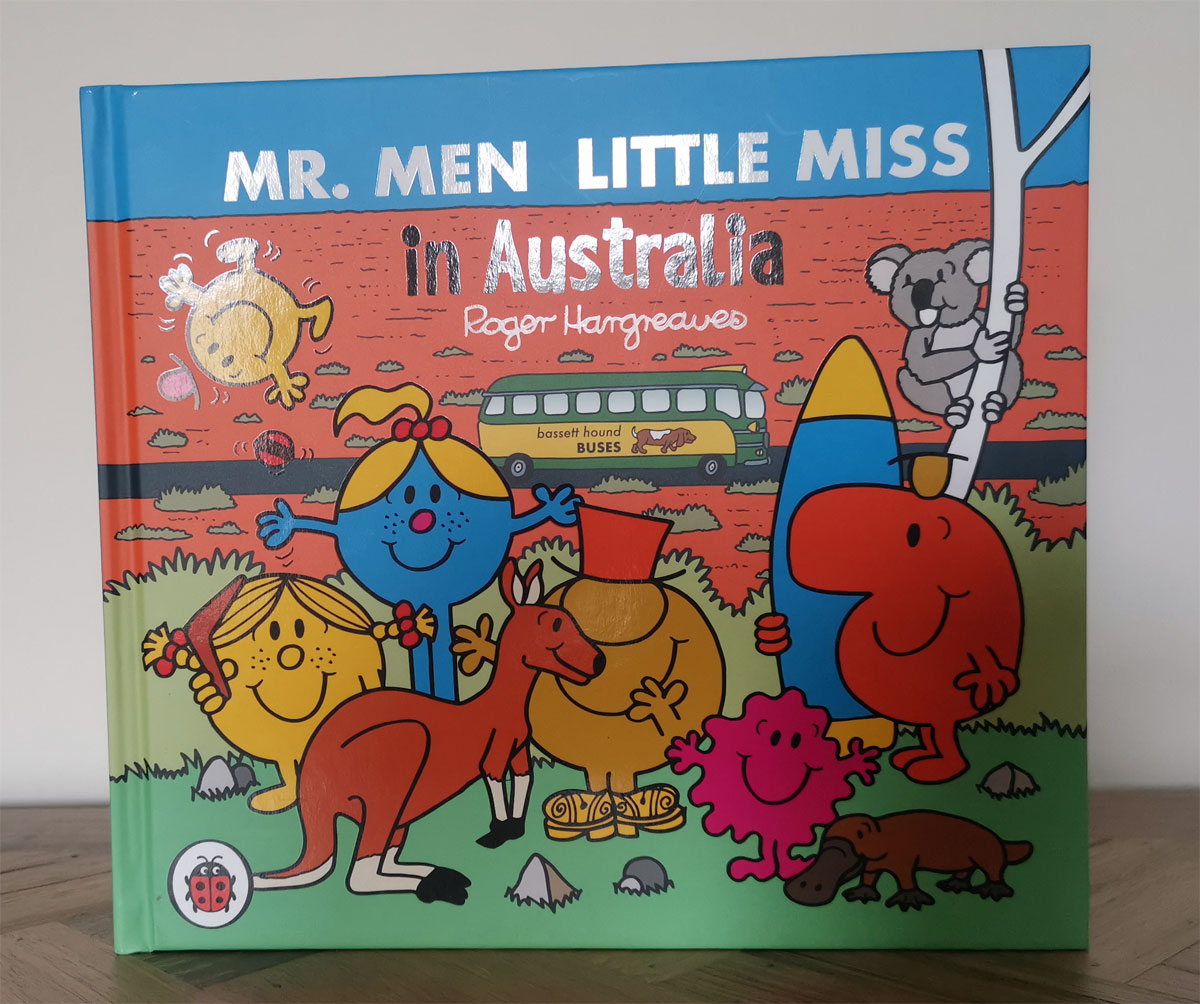 The Mr Men series is an institution and although the legendary creator and writer has passed away, this legacy still continues courtesy of his Adam Hargreaves, his son. So here we are again as our favourite Misters and Misses return to our very own country, Australia! Needless to say, it's oozing with the best of Australia as our Mr Men and Little Miss get involved in all sorts of antics.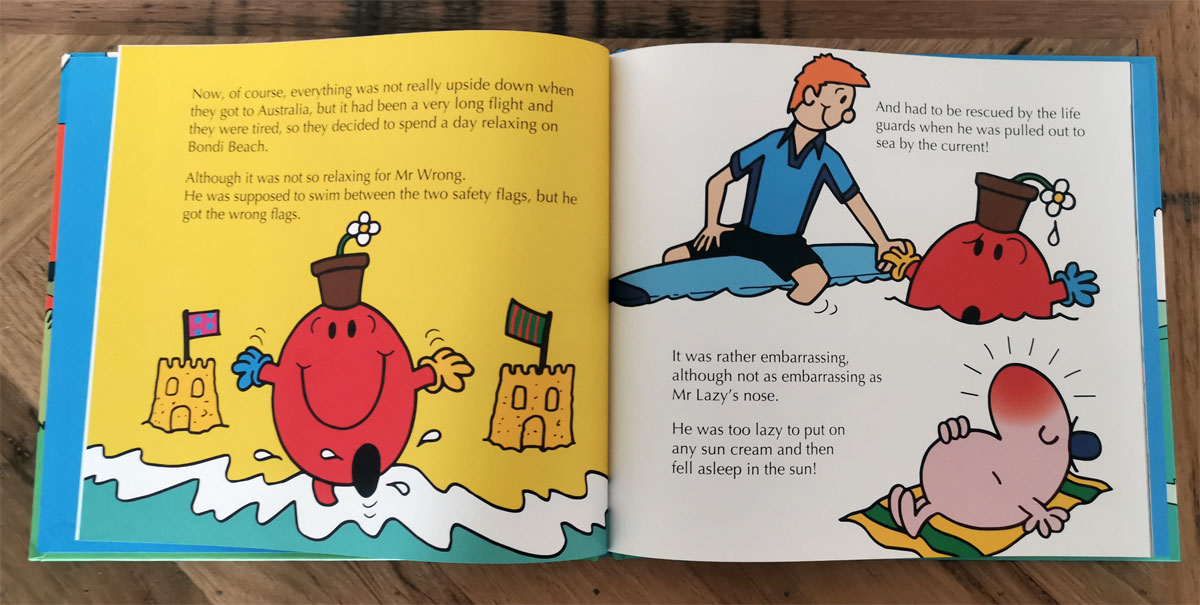 Needless to say this extra-sized hardcover features a plethora of characters from Mr Lazy to Little Miss Sunshine and my favourite Mr Tickle as they visit a variety of Australian inspired locations that would make the perfect holiday as they explore places such as Sydney,Uluru and even Cairns! Further, the text flows extremely well thanks to the author that is filled with humour and fun Australian activities like cricket and surfing.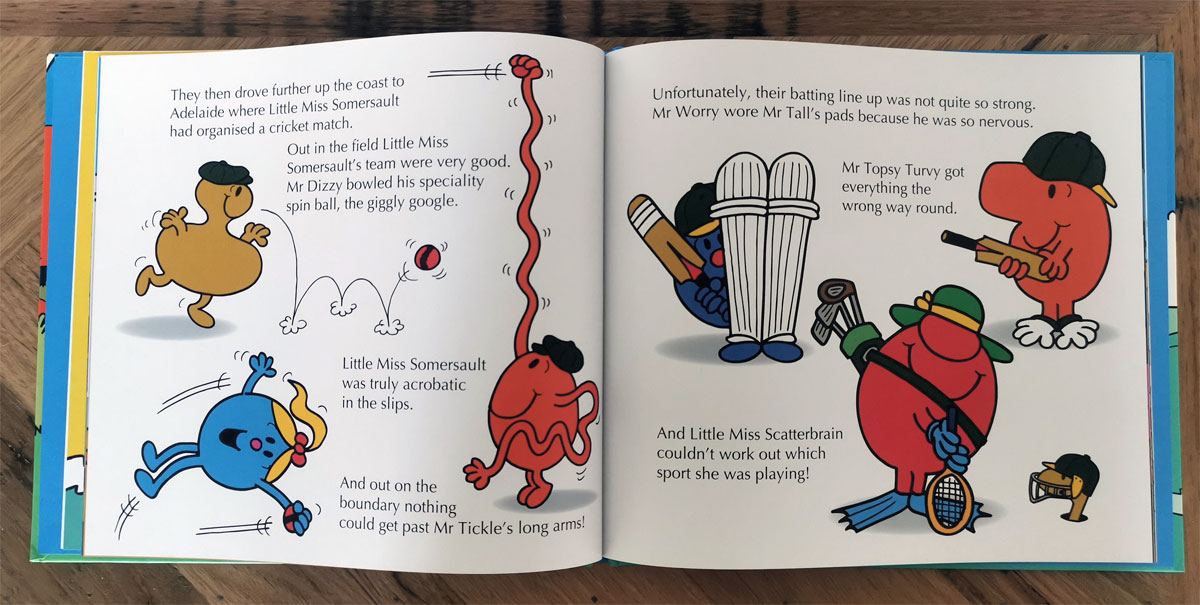 Matching the over the top characters is the colourful art which adds another layer of immersion and fun that makes this book the perfect gift for fans or those you want to introduce to the amazing legacy of the Hargreaves family!
Recommended!