Books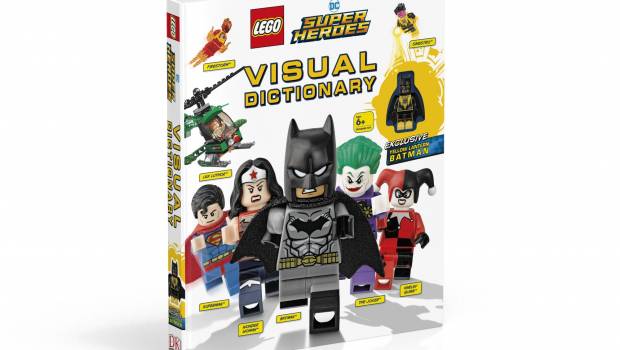 Published on October 1st, 2018 | by Tory Favro
LEGO DC Super Heroes Visual Dictionary Book Review
Summary: A fun look at the LEGO DC Heroes Universe
Featuring all of your favourite heroes and villains from the DC Universe, this book provides a nice visual reference point for the good guys and bad guys alike. Not just a character encyclopaedia; this tome will expand upon both characters but sets, vehicles and gadgets that are used within this world, making it a really neat reference.
As a special treat for Minifigure collectors such as myself, this book comes with an exclusive which apart from just how good these books are makes it worth the price of entry. In the front cover you will find the Yellow Lantern Batman figure which is pretty neat and a great addition to your already massive collection of Batman figures.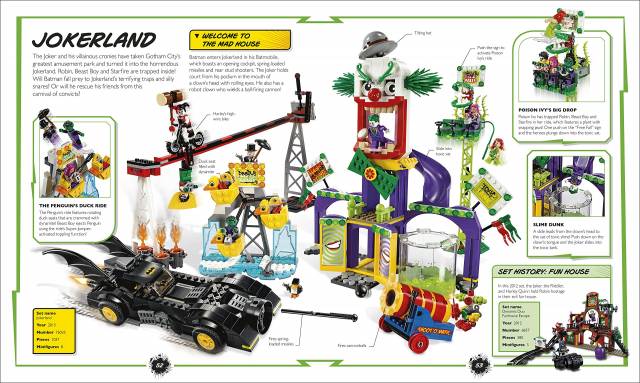 The Visual Dictionary gives you all the main pieces you can expect to see in the super hero world and also how the characters relate to each other in nice and easy to follow  pages that have great photography and bullet points to match. It is interesting to see just how intricate some of the story lines are, along with the sets that make up the LEGO equivalents. A lot of thought has been put into most of them and I really like the inclusion of the Mighty Micro universe with their little vehicles and cute little characters. These sets are quite cartoony and extremely cute to say the least.
The Bat-Universe is the best represented in the book which does make sense from the standpoint that it has been the best explored. From a popularity perspective, he is the most popular hands down and has a better fleshed out gamut of villains and LEGO sets for that matter. Even for a fan like myself I constantly found new information that was really interesting. For fans of the bricks there are also insights from the designers who put these together for us to enjoy. It is more for the adult readers but written in a way that all can enjoy it.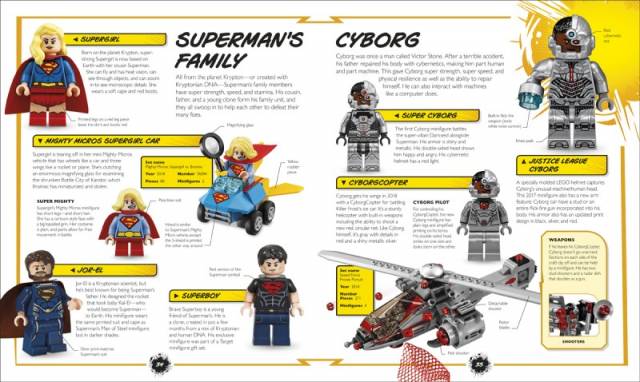 For fans of the LEGO Batman Movie, you will be pleased to see that there is coverage of the first series of figs that came out to promote it. Series two is not covered however. Another cool thing with this book is that there are heaps of lesser known crooks shown in it that you can only get by buying very specific sets which is something that I baulk at. For myself personally I cannot abide the relentless release of helicopters that all look so similar but they do have some awesome figures with them.
This is a very recent release (at time of writing) as they are also covering the Joker Manor set that only recently came out. There are some really nice features in that set and this provides a great look at it. It is an expensive set but has a high brick count. There are some amazing figs with it as well.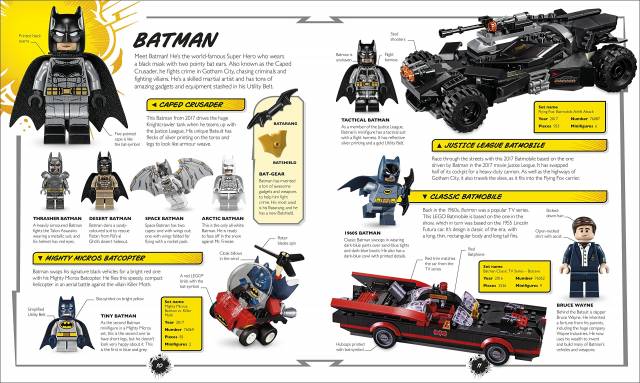 This is a great book, and a good addition to your DC library. I would recommend it it for the figure alone, but the content is also more than worth the price of admission. Pick it up today.
Tory Favro