Books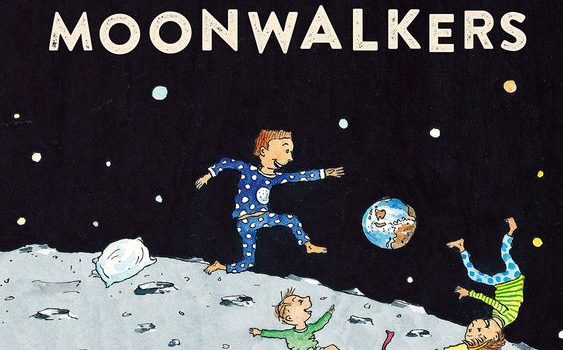 Published on April 25th, 2019 | by Tony Smith
Moonwalkers Book Review
Summary: Moonwalkers is a delightful book about the power of imagination that lets us reach the stars!
This engaging and well-presented book from DK focuses on the 1969 moon landing and while the astronauts of Apollo 11 make human history by being the first people to walk on the moon, back on Earth, more precisely Australia, three young children are inspired by this historic moment.
Bill, mickey and Buzz with an imagination as big as the universe, decide to create their own moon landing as they become astronauts and go on their own adventure where they become the first children to walk on the soil of our celestial neighbour and closest satellite. Furthermore, it's fun seen the story unfold as our children thoroughly enjoyed this colourful adventure as their imaginations build, including the items they use to recreate this momentous event.
This book is well-written by author Mark Greenwood whose words really draw the younger reader into this adventure which is quite imaginative. Matched with the art of Terry Denton, it creates a very charming tale from start to finish. Also the drawings of Denton are filled with emotion and wonder as you follow these three children become astronauts as they work together.
Final Thoughts?
Moonwalkers is another great Australian book for younger readers and its creators Mark Greenwood and Terry Denton should be applauded for its out of this world content! Interestingly, 2019 is also the 50th anniversary of the Apollo 11 landing as well which makes the timing of this book perfect.