Music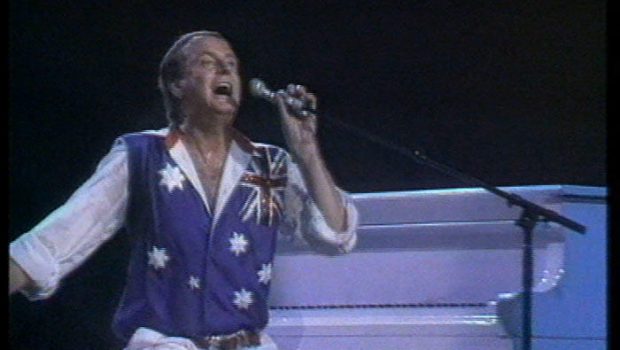 Published on September 1st, 2019 | by Natalie Salvo
The Peter Allen Collection DVD Review
Summary: Peter Allen was an amazing, larger-than-life character. This respectful tribute may make us smile and want to go to Rio but it could have used a little more sparkle and polish at times.
"The Peter Allen Collection" is a good, little primer to that Boy from Oz who stills calls Australia home. This release is a set, which draws together the video collection, "Peter Allen: A Celebration" and the documentary special, "The Boy from Oz." This is a joyous look at one of our country's most effervescent performers.
The most comprehensive disc in this release is "Peter Allen: A Celebration". This draws together almost three hours of material from thirty years' worth of performances on Australian television. There are songs from the early sixties when Allen performed alongside Chris Bell in the group, The Allen Brothers. This duo sang early rock 'n' roll tunes, romantic ballads and softer pop songs you could sashay to. Late newsreader and "Bandstand" host, Brian Henderson introduces these tracks in clips drawn from the original, black-and-white series.
In the seventies Allen entered the next chapter of his career as a solo performer. Don Lane interviews and Allen performs songs like "I Honestly Love You," "Bi-Coastal" and "Arthur's Theme". Sadly, his two biggest hits "I Go to Rio" and "I Still Call Australia Home" do not feature here.
The final part includes cuts from Ray Martin's "The Midday Show" where Allen performs "When I Get My Name in Lights" and his final single, "Tonight You Made My Day". In performance, you get a true sense of Allen's essence: his flamboyant optimism is colourful and infectious.
The other disc features a short documentary, which covers Allen's early years growing up in Armidale and his fabulous career. It boasts interviews with his famous friends including: Bette Midler, Harry Connick Jr. and Ann Margaret, among others. Casual fans may enjoy this because you learn about his life, including Judy Garland's mentorship, and his marriage and divorce to her daughter, Liza Minnelli.
This documentary is directed by Stephen MacLean and produced by Ben Gannon who are also interviewed in the special features. These are good even though the only other item that's included is a two-page text-based discography. At 50 minutes, the documentary covers a lot of ground but you get the sense that there is a lot more to this particular story. This was made shortly after Allen's passing from AIDs-related illnesses in the nineties. Perhaps this means that a more in-depth investigation into the star's life is in order.
Peter Allen was a larger-than-life character. While "The Peter Allen Collection" is a respectful and fitting tribute to this superstar showman, that doesn't mean he wasn't worthy of a little more sparkle and polish for this release. As an introduction to Allen, this set is a good one but you may be left wanting more, even though the great man once told us don't wish too hard.
(NB: the ratings above are based on the "Peter Allen: A Celebration" disc only.)
DVD details
Film Genre – Documentary
Label – Umbrella Entertainment
Audio – English (Dolby Digital 5.1)
Running Time – 226
Region Coding – 4
TV Standard – PAL
Rating – G
Consumer Advice – General