Crime & Thriller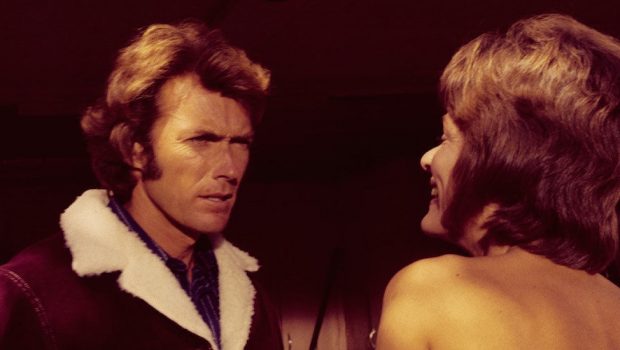 Published on September 8th, 2019 | by Natalie Salvo
Play Misty for Me DVD Review
Summary: This film is an important thriller because it spawned a sub-genre of films about crazed ex-lovers. Clint Eastwood's directorial debut is an engaging and intense ride.
In "Play Misty for Me" a radio DJ becomes a Don Juan. Only problem is he winds up getting a lot more than he bargained for. This thriller is one that helped spawn a sub-genre of crazed lover or scorned-ex films. This film is a little dated but it also means that ones like "Fatal Attraction" and "Basic Instinct" have a lot to be thankful for.
This film was Clint Eastwood's directorial debut. The result isn't always the most polished piece but it is an entertaining ride. Eastwood also stars here as Dave Garver, a popular radio DJ at a small jazz station. This broadcaster has an on-again, off-again relationship with his sweet-hearted, artist girlfriend (Donna Mills).
Garver plays a game with a bartender (played by Eastwood's mentor and the famous director, Don Siegel). That particular night he meets Evelyn (Jessica Walter) who is a big fan of his. She actually calls the station every night to request a song, the Erroll Garner-penned "Misty," and hence the film's title.
Garver wants a casual, one-night-stand but Evelyn wants more. Walter's performance is excellent. Evelyn's character can be rather one-dimensional insofar as there is no backstory about the woman or a clear motive for her actions. Despite this, Walter goes from sexy and sensual at the beginning to quirky and eccentric. By the end, she is a crazed psychopath and one scorned woman.
This film was written by Jo Heims and co-writer, Dean Reisner. It was actually inspired by some real-life stalking by one of Heims' friends. The idea is a simple-enough one but the rendering can mean it's a little slow-going at times. The resolution also happens rather swiftly. But despite these minor flaws, Eastwood and co. should be applauded for creating an intense and thrilling piece where neediness turns into pure nastiness.
The special features here are good. They include some featurettes and photo montages. There is also a film trailer. We learn in these that Eastwood experimented with some of his choices, even going so far as to record the Monterey Jazz Festival. There are some people who believe this film is the greatest thriller ever made. That bold statement is debatable, but you cannot deny how much this film has influenced others.
"Play Misty for Me" is a disturbing film about a crazed fan. Evelyn is a woman who is unhinged and broken while Dave is a freewheeling lothario looking for a good time, irrespective of the price. This thriller is an entertaining one that will ultimately make you think twice when you're told to turn up your radio.
DVD details
Director – Clint Eastwood
Actors – Clint Eastwood, Jessica Walter, Donna Mills, John Larch, Jack Ging
Film Genre – Thriller
Label – Madman Entertainment
Audio – English (DTS 2.0)
Running Time – 102
Aspect ratio – 1.85:1
Region Coding – 4
TV Standard – PAL
Rating – M
Consumer Advice – Medium level violence, Adult themes
Year of Release – 1971
Primary Format – Movies/TV – DVD