Crime & Thriller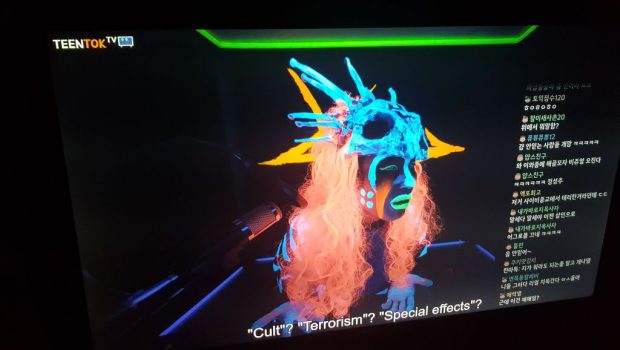 Published on October 18th, 2021 | by Tim Chuma
Series Mania 2021: Hellbound (2021) – Episodes 1 to 3 Review
Summary: This has been hyped up a lot but ultimately does not amount to much. Might have Train to Busan been the one-off for this director?
When demonic beasts hunt down and kill a man in the street in Seoul, online rumours about a prophecy come to light about God punishing people from a group known as the New Truth. The police are not too pleased that a splinter group known as the Arrowhead is livestreaming attacks on people and they get involved.
This had a lot of hype leading up to it and given the director's success with Train to Busan I was expecting a lot more from it. I was disappointed that it does not seem to go anywhere as neither the horror nor the police procedural parts of it seem to work well together. The horror elements are not strong enough to appeal to fans of horror and the police work on display is just sloppy.
It is based on a webtoon that was written by the director so you can't say that he didn't get to adapt it the way he wanted.
There are a lot of Korean crime dramas and movies that do this sort of thing a lot better. The Wailing does combine the supernatural horror element and the police investigation quite well and actively punishes you for thinking you "get it".
Some of the characters are really annoying in this such as the online streamer for the Arrowhead. He doesn't seem to serve much purpose in the story except to be annoying at least from the episodes I have seen. Knowing how easily services such as Twitch can shut down streamers I doubt they would have let him keep streaming after the first livestream of a beating was broadcast.
There is a big scene of one of the "judgements" being broadcast to a worldwide audience and it causing a major breakdown in society but it doesn't really seem to be developed that well apart from random wackos with baseball bats.
From what I am thinking now Train to Busan might have just been a one-off from this director. Some of the themes here are something I would not expect such a junior director and writer to tackle without much prior work.
The religious aspect is tacky when Hollywood movies do it and is so here. If you are sensitive to this kind of thing I would not recommend that you watch this one.
I believe Netflix are going to try and set this up as the next "Squid Game" when the series premieres on its service in November 2021. Having not watched that one I don't know how it will appeal to fans of that show. There are plenty of other Korean movies and TV shows you can watch however.
Trailer
Film details:
Director: Yeon Sang-ho
Writer: Choi Kyu-sok
Starring: Yoo Ah-in, Park Jung-min, Kim Hyun-joo, Won Jin-ah, Yang Ik-june
Country: South Korea
Language: Korean with English Subtitles
Genre: Horror/Crime
Length: 50min per episode
Screening on: Netflix from November 2021
Screened as part of Series Mania 2021 via ACMI Cinema 3 online.