Crime & Thriller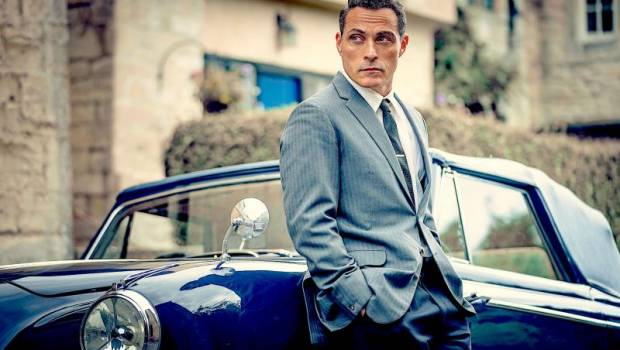 Published on January 7th, 2021 | by Natalie Salvo
The Pale Horse DVD Review
Summary: A thrilling, contemporary adaptation based loosely on one of Christie's whodunits. This handsome series is dark and seductive.
Sarah Phelps is no stranger to adapting Agatha Christie's stories. "The Pale Horse" is the fifth time the "EastEnders" writer has done so. While Christie purists may bemoan the liberties Phelps has taken with this series, there is no denying that this is a polished whodunit and period piece.
Rufus Swell stars as Mark Easterbrook. He is a dapper antiques dealer living in England during the 1960s. His first wife Delphine (Georgina Campbell) passed away in mysterious circumstances. Easterbrook wasted no time in remarrying. His second wife appears – on the face of it – to be the perfect wife. She is a graceful little creature played by the enigmatic, Kaya Scodelario "Skins".
A number of suspicious deaths happen. One of these is of an old lady named Jessie Davis (Madeleine Bowyer), who has a list of strange names written on a sheet of paper and hidden in her shoe. In time, the body count mounts. What is concerning for Easterbrook is that his name appears on there. He begins investigating why and tries to piece the different pieces of the puzzle together.
One of the early clues gave away the killer to me but other people may enjoy the various red herrings. There are many twists and turns in the piece, including a foray into the occult. Easterbrook's first wife had consulted with three sorcerers. They live in a town that is obsessed with witchcraft, so there are numerous suspects.
Phelps offers a fresh perspective to this story and the plot is only loosely based on Christie's original text. This rendering is certainly a handsome one. The proceedings are engaging, although some people may find the ending somewhat dissatisfying, as it is rather ambiguous.
Final Thoughts?
"The Pale Horse" is a polished and pretty thriller that is well-cast. Swell does an excellent job of holding together all of the disparate elements. The result is one menacing tale that may keep you guessing. "The Pale Horse" is a classy series that resonates with new audiences and proves that it no one trick pony.