Crime & Thriller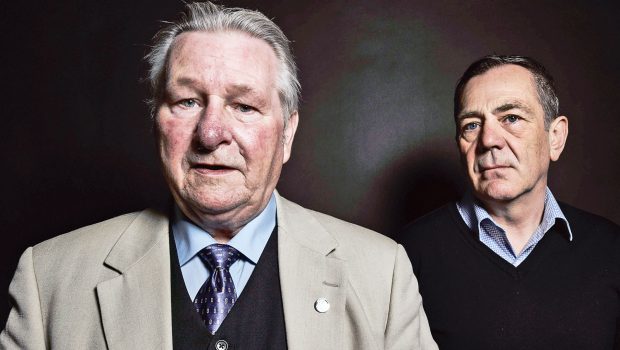 Published on March 26th, 2017 | by Natalie Salvo
Interview With A Murderer DVD Review
Summary: This true crime series is an intense one where a criminologist interrogates a convicted murderer.The result is a chilling program where a lot of questions remain unanswered.
We've had TV shows about "Making A Murderer" and a series where someone actually admitted to killing ("The Jinx") and now there is one that's simply, "An Interview With A Murderer." This three-part true crime series focuses on the unresolved mystery surrounding the brutal slaying of a newspaper boy named Carl Bridgewater in 1978 in Staffordshire England. The results are tense and utterly gripping.
The series sees renowned criminologist, Professor David Wilson interviewing convicted murderer, Bert Spencer. The latter was found guilty of murdering Hubert Wilkes – a man he considered a father figure and a friend – after a heated exchange in 1979. Bert Spencer has always maintained his innocence with respect to the Carl Bridgewater case. Spencer has been on television previously to defend himself and he has also participated in interviews with true crime author, Simon Golding for the book, "Scapegoat for Murder."
The particulars of the Bridgewater case are as follows: on 19 September 1978 Carl Bridgewater was killed after a gun was shot at point blank range at his head. It was alleged that the then-13-year-old had witnessed a burglary. It was also alleged that Carl had recognised the individual(s) and that he paid for this with his life. At the time a group of four male thieves dubbed the Bridgewater Four were tried and jailed for the murder. After they spent some time behind bars their rulings were quashed on technical grounds when it was revealed on appeal that the trial had been unfair and because there appeared to be coercion with respect to the confession of one of the foursome, the late Patrick Molloy.
Bert Spencer was implicated in the murder of Carl Bridgewater because there was a lot of circumstantial evidence that involved him. On the afternoon of the murder a witness who was near the crime scene at Yew Tree Farm claimed to see a man in uniform driving a blue Vauxhall Viva. Spencer owned this model car and wore a uniform in the course of his work at the Ambulance Services. There was also the matter of the similarity between the nature of the killings of Wilkes and Bridgewater. Spencer also failed to reveal to the police at the time that he was a neighbour of Bridgewater's and that he held a gun licence and had permission to shoot game at Yew Tree Farm.
During the course of the interviews Spencer attempts to portray himself as an affable and warm retired man who loves animals. But his affect is very disconcerting and uneven. At some points he attempts to appear kind and at other moments he seems incredibly cold, unfeeling and lacking in empathy. Towards the end of the series Wilson confronts Spencer about the murderer's personality traits. Wilson reveals that Spencer scored highly as a psychopath on a psychological test. A clearly rattled and annoyed Spencer throws this back at Wilson and fumes that it's the criminologist that should seek psychiatric intervention.
This series also presents some new evidence in the form of interviews with Spencer's ex-wife Janet Spencer and Barbara Riebold, the former work colleague who provided Spencer's alibi on the day in question. It's interesting to watch Wilson and his team re-examine the evidence and interrogate Spencer. The viewer is left to draw their own conclusions and the only certainly seems to be that there are a lot of unanswered questions.
"Interview With A Murderer" is an extraordinary look at the Carl Bridgewater case and a psychological study into the mind of a convicted murderer. The program is dark and intense viewing where scores of circumstantial evidence against Spencer are presented in some detail. This series is ultimately a rather low-key one in terms of presentation but it's also one that is brimming with explosive fireworks, revelations and ideas.