Documentary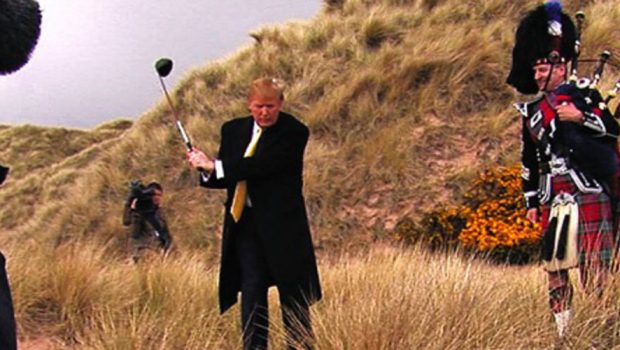 Published on November 17th, 2019 | by Natalie Salvo
You've Been Trumped Film Review
Summary: This important documentary will enrage viewers, even though it doesn't always sing. It's a well-reasoned account of a bully battle between some Scots and a man who would become the POTUS.
They paved paradise and put up a parking lot. Joni Mitchell knew that progress can be damaging but her memo seems to have eluded others. The documentary, "You've Been Trumped" follows a similar road by looking at a David and Goliath battle. The result is a prescient film, one that is not perfect, but still manages to pack a lot of punch into its 96 minute runtime.
In 2006 then-property tycoon, Donald Trump purchased an estate in Menie, Scotland. Director, Anthony Baxter set out to chronicle the protest that ensued between some long-time Scottish residents and the man who would go on to become the President of the United States. The Aberdeenshire land was home to some ancient sand dunes, and was a veritable jewel and natural wonderland. To Trump however, it was little more than a site that could be converted into a multimillion playground, a golf course for the rich.
The initial plans were rejected by the local council. But Scottish Parliament (led by Alex Salmond MP) intervened and eventually Trump's project received the greenlight. This was despite the fact that locals protested and the project would cause devastating environmental damage.
Baxter does a great job of introducing us to the local residents. We learn how Molly Forbes' father was a champion plougher. Susan Munro's dad meanwhile, was a fisherman. But perhaps the most inspiring local of them all is Michael Forbes. He is a long-time resident and farmer who was steadfast in his resolve not to be bought. He refused to sell his land to Trump on multiple occasions. The American retaliated by calling the Scotsman's farm a pigsty. Forbes' water supply was also mysteriously cut off.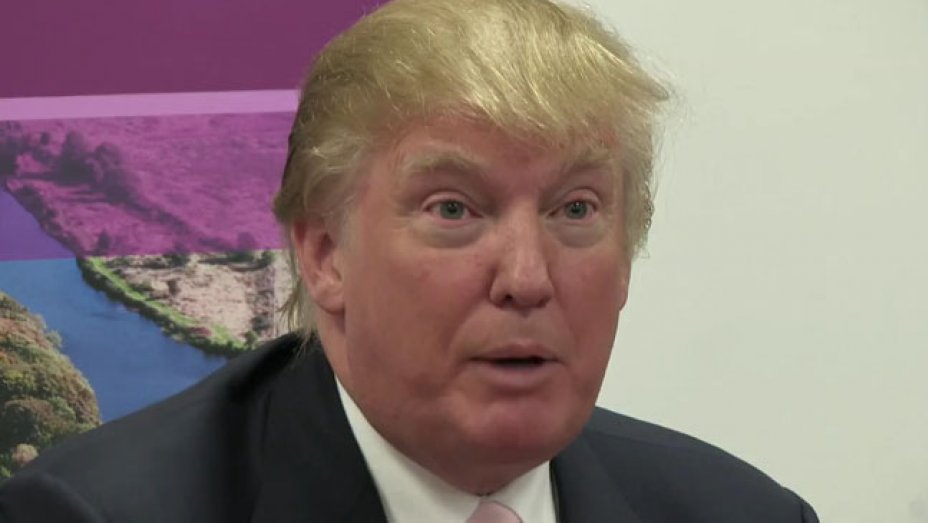 This film is one-sided insofar as it paints Trump in a very bad light, as a spoilt and entitled rich bastard. The residents are very human and likeable characters. It would have been difficult for this kind of documentary to be made into a more balanced one, given the subject matter. Trump and his empire refused to play ball and are absolute bullies. They engage in dirty tactics like turning off water and power supplies, and other games designed to annoy and harass the residents. The local police are ineffectual. At one point they arrest the filmmaker for doing his job when he didn't appear to be breaking the law and posed no threat to anyone, especially bully boy Trump.
Alongside lots of interviews with the local residents are some clips from a film called "Local Hero." It proves a good framing device because the plot of this movie has parallels with the injustice and drama that is unfolding in real-life. In the end, Baxter's arguments seem well-reasoned but there is a little pixie dust that is missing to make this film truly come together and sing.
"You've Been Trumped" is a film that will depress and enrage you. It is a sobering look at the dirty tactics of big business and is absolutely shocking. This story was worth being told back then, and is even more important today when we see how powerful this dangerous man is. But in the end, the winners are the Scots, their persistence and determination is absolutely awe-inspiring because it shows how we can all keep the heid. To these noble men and women, let us all rejoice and say "Lang may yer lum reek."
You've Been Trumped is available through the DocPlay streaming platform. For more information about the film please refer to the information below:
Director Anthony Baxter
Writers Richard Phinney and Anthony Baxter
Film Genre Documentary
Running Time 96 minutes
Aspect ratio 16:9 HD
Rating PG
Year of Release 2012
Primary Format – Movies/TV