Documentary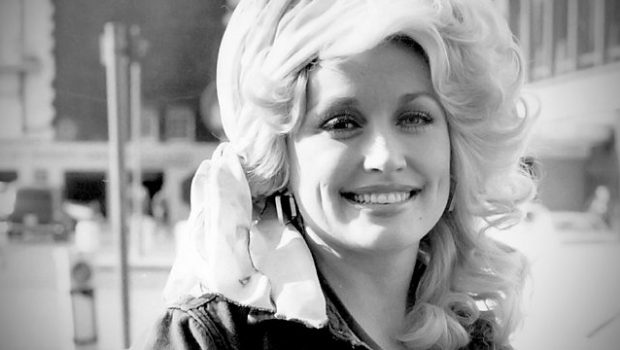 Published on January 2nd, 2022 | by Natalie Salvo
Dolly Parton: Platinum Blonde DVD Review
Summary: A delightful little introduction to the life of Dolly Parton. The music offered here is worth the price of admission alone.
"Platinum Blonde" is a rollicking documentary about the iconic, Dolly Parton. This country and western diva is known throughout the world for her Barbie-like features and her unique singing voice. This one hour special is a delightful look at her illustrious career as a singer-songwriter and one that has surpassed its diamond anniversary.
This program was made for UK TV and may not offer much for older fans of hers. It is billed as a look at the entertainer during her 2002 world tour after she had had a two decade hiatus. While there are cuts from her performing live, this does delve deeper than that by presenting her less than austere beginnings in the mountains of Tennessee. Growing up she was the fourth of 12 children and we learn about the highlights from her career in music, films and in business.
Parton is interviewed here along with some of her family members, including her uncle who apparently appears onstage at her theme park, Dollywood. Country singer, Porter Wagoner is interviewed and he describes Parton's early career appearing on his television show and singing on duets with him.
When she left Wagoner she penned the beautiful song, "I Will Always Love You" for him. The track was made famous by Whitney Houston in the "Bodyguard" film. In one scene Parton shows a fine wit as she accepts an award for this song on behalf of herself and the IRS!
Among the other interviewees are: Norah Jones, Alison Krauss, Sinéad O'Connor, Lily Tomlin and Shirley MacLaine. Billy Connolly appears here for some inexplicable reason. We learn about Parton making her screen debut in the "9 to 5" film where she also wrote and performed the title track. Songs like "Jolene" and the Kenny Rogers classic, "Islands in the Stream" will delight fans.
Dolly Parton is a born entertainer. This documentary is a sweet and summery look at this inspirational woman. She is quite mysterious, as she can be private (her long-time husband does not appear here for instance) but is also extroverted with her big camp hair, glitzy costumes and makeup. "Platinum Blonde" is a really fun romp and will appeal to both new and old fans of Parton. It's a joyous rags-to-riches tale that will have you bouncing along to her pop country magic. Yee-haw.