Drama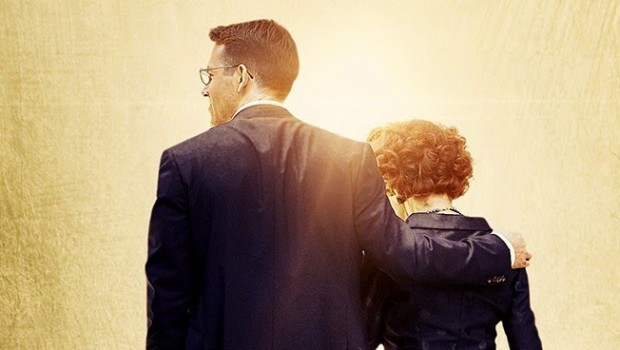 Published on November 4th, 2015 | by Natalie Salvo
Woman In Gold DVD Review
Summary: It's no cinematic masterpiece but Woman In Gold is a luminous and rich drama that is filled with fine details.
"Woman In Gold" is about righting the wrongs of the past. The film is based on a single case involving art restitution for a woman who was born in Vienna but was forced to flee the country at the start of World War II. The film is a luminous and rich drama that is filled with fine details as it intricately weaves together these stories from the past with the struggles and courtroom antics that followed.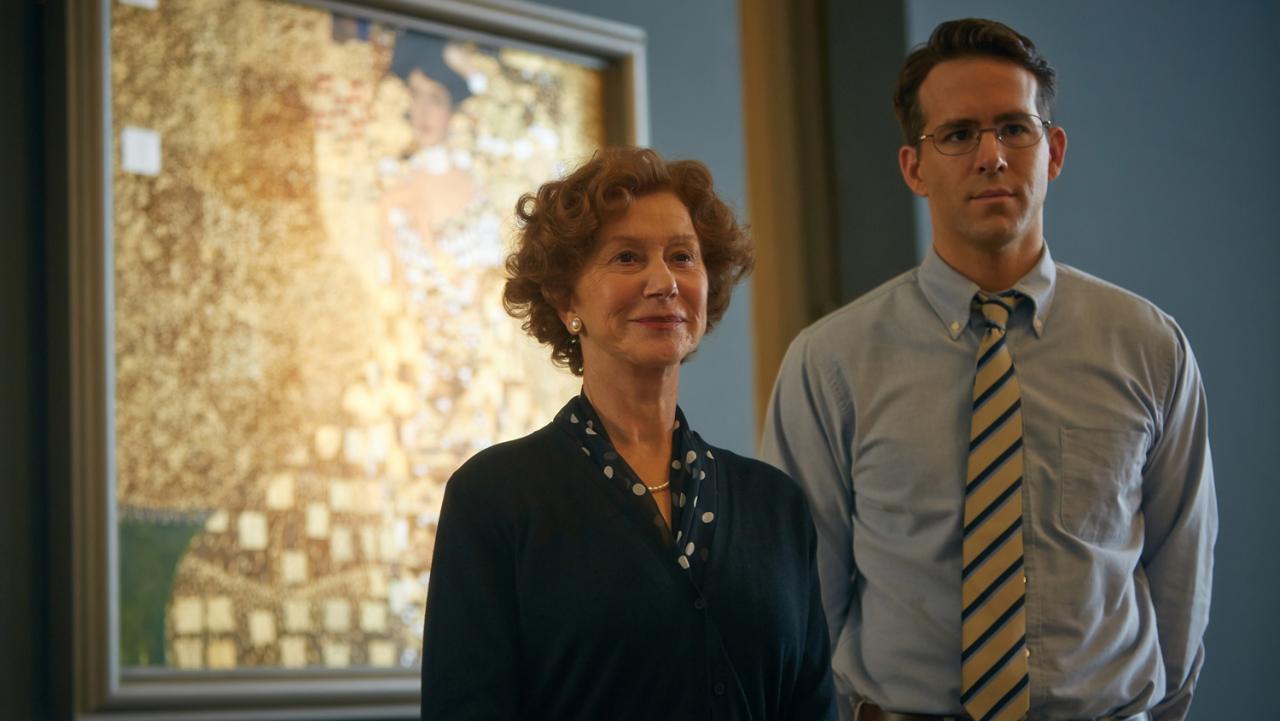 Helen Mirren does an amazing job starring as Maria Altmann, an Austrian-American woman who pursues an art restitution case after discovering that her sister had tried to go down this road prior to her death. Altmann is the niece of Adele Bloch-Bauer, the subject of a portrait by Gustav Klimt. It was originally titled, "Portrait of Adele Bloch-Bauer" but was renamed "Woman In Gold" after the war in an attempt to hide the picture's provenance. The painting had taken pride of place in the Bloch-Bauer's house but it was looted when the Nazi's began their occupation of Austria.
Altmann enlists the help of a bumbling, inexperienced and hungry lawyer named Randy Schoenberg (Ryan Reynolds in a departure away from his typically handsome leading man roles to playing an affable nerd). Schoenberg is the grandson of composer, Arnold Schoenberg but he also shares Altmann's determination. The two lodge a claim in order to recover the painting. In doing so, they also reclaim Altmann's heritage and force her to confront the ghosts of the past. It's a matter that is filled with set-backs and triumphs (or a protracted legal battle that spans five years and even reaches the U.S. Supreme Court).
An integral player in this story was Hubertus Czernin (Daniel Brühl), not that you can really see this in the film. Czernin is an investigative journalist who put in the hard yards behind the scenes. The film also paints a portrait of Altmann's childhood as well as her risky and dramatic escape from Austria and her teary goodbye to her father. Altmann was then newly married and she wound up settling in America with her husband (the younger Altmanns are portrayed well by Orphan Black's Tatiana Maslany and Max Irons). The supporting cast is also fine and features Charles Dance, Katie Holmes and Elizabeth McGovern, in largely unrealised roles.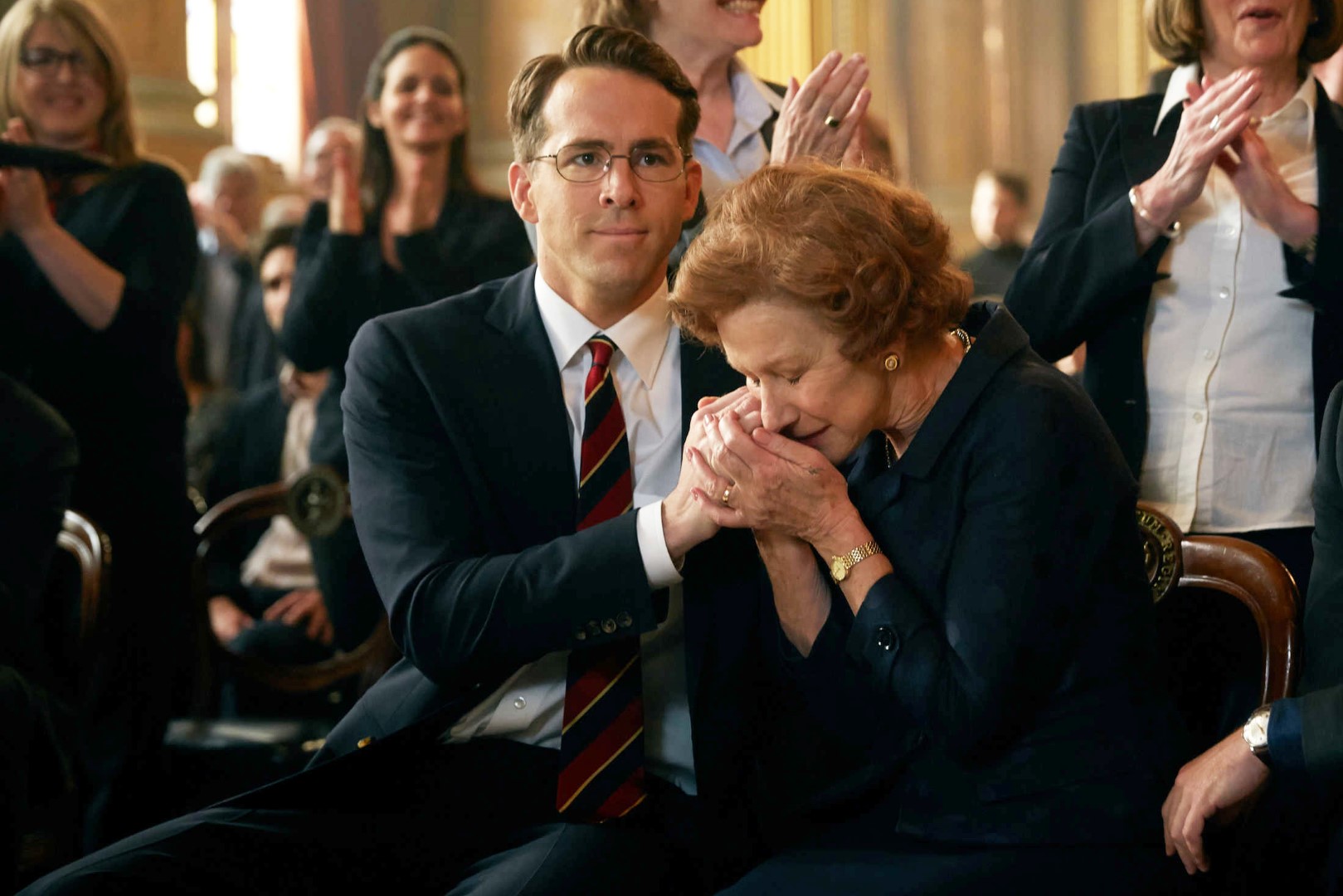 "Woman In Gold" is not a perfect masterpiece but it does do a good job of straddling the lines between courtroom and period drama and its handling of a complex subject. The story is a sad and extraordinary one that is about an often-forgotten aspect of war. The subject matter has previously received silver screen treatment in the form of documentaries like "The Rape of Europa" and "Stealing Klimt" but it's also nice to see it get an emotional and fictionalised treatment. The special features however, are a tad lacklustre with just a short featurette included.
Maria Altmann was an inspiration as well as an engaging and steadfast character to boot. "Woman In Gold" does her memory and her heritage justice in this portrayal of an important David and Goliath battle that paved the way for similar cases to be heard. In all, this is a story taken from some significant pages in the history books and it's a beautifully tragic tale told in an artistic and nuanced way.
Special Features:
The Making of Woman in Gold
Feature Commentary with Director Simon Curtis & Producer David Thompson
DVD Details
Director – Simon Curtis
Actors – Helen Mirren, Ryan Reynolds, Daniel Bruhl, Katie Holmes, Charles Dance, Elizabeth McGovern
Film Genre – Drama
Label – Roadshow
Audio – English (Dolby Digital 5.1)
Subtitles – English
Running Time – 105
Aspect Ratio – 2.40:1
Region Coding – 4
TV Standard – PAL
Rating – M
Year of Release – 2015
Primary Format – Movies/TV – DVD