Drama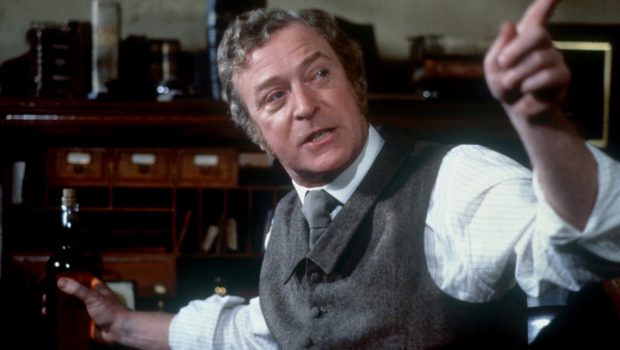 Published on March 12th, 2023 | by Tim Chuma
The Michael Caine Collection Review
Summary: Depends on how big a Michael Caine fan you are. Maybe just get the box set with The Italian Job and Alfie on it instead. The Jack the Ripper one is available separately too.
A bit of an odd duck this one since no this is not the set with the Italian Job or Alfie in it. Seems like this one is just some movies they had lying around and had the rights for. One of the titles is a tv mini series and not a movie also.
Added to that at least two of the movies Michael Caine does not play one of the main characters so they are hardly "his" movies. All these movies have already been reviewed elsewhere so I will just say a bit on each of them.
THE IPCRESS FILE (1965)
Michael Caine plays Harry Palmer the spy investigating the disappearance and reappearance of top nuclear scientists who have had their memory erased. He was chosen for the job as he gets the job done by is very insubordinate. This one plays a lot on Fox Classics if you have that which is where I remembered watching some of it.  I do not what is going on with the rights with the other movies in the series I would have rather had them in the set.
HURRY SUNDOWN (1967)
Another ensemble piece with Michael Caine playing one of the supporting characters. Is about a land dispute in the deep south. You really have to be in the mood to watch this and to put up with people saying a lot of racist and bad things to each other.
THE HONORARY CONSUL (1983)
Richard Gere is the main character in this Michael Caine plays the honorary consul of the title. I do not know why this was on the set since it is only sort of related from having him in it.
THE FOURTH PROTOCOL (1987)
Another spy thriller from the 1980s about a Russian rogue commander's plot to blow up a US air base with smuggled nuke. They do some of the same shots as in the Ipcress File in one scene in the same location. Michael Caine admitted they tried to make this one have too much exposition and not enough action.
JACK THE RIPPER (1988)
An award-winning TV mini series based on the Jack the Ripper investigation over two discs. This is also available on its own so I would get that if you are interested in it.
I don't why you would get this unless there are movies in this set that you cannot get elsewhere or are a Michael Caine completist who has to watch absolutely everything that he is in. Maybe for the TV mini series but that is available on its own. The other movies are fine but nothing really that special.
Titles in set:
THE IPCRESS FILE (1965)
HURRY SUNDOWN (1967)
THE HONORARY CONSUL (1983)
THE FOURTH PROTOCOL (1987)
JACK THE RIPPER (1988)
Set details:
No. of discs: 6 (DVD)
Rating: R
Released by: Viavision
Release Date: 7 September 2022
Runtime: 665 min