IMAX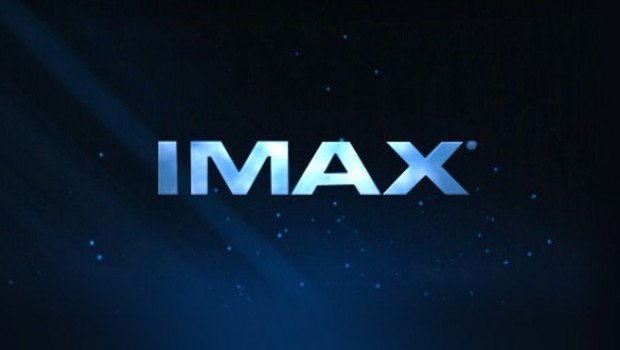 Published on December 9th, 2013 | by admin
What's on at IMAX Melbourne Museum December 2013 to March 2014
DHOOM 3
Check out the first Bollywood movie to be released in IMAX and one of the most expensive Indian films ever made! DHOOM 3 follows the path of police inspector Jai Dixit and his lovable sidekick, Ali, in their characteristic fight against crime. A Bollywood action movie not to be missed – think MISSION IMPOSSIBLE meets BEVERLEY HILLS COP crossed with STEP UP 3D! DHOOM 3 is screening at IMAX Melbourne Museum for a strictly limited time so don't miss out!
Release date: 20-24 December 2013
Tickets: adult $24, concession $20, child $17, family (2 adults & 2 children) $72 
THE HOBBIT: THE DESOLATION OF SMAUG 3D
From Academy Award®-winning filmmaker Peter Jackson comes THE HOBBIT: THE DESOLATION OF SMAUG 3D, the second of three films adapting the enduringly popular masterpiece THE HOBBIT, by J.R.R Tolkien. THE HOBBIT: THE DESOLATION OF SMAUG continues the adventure of Bilbo Baggins as he journeys with the Wizard Gandalf and thirteen Dwarves, led by Thorin Oakenshield, on an epic quest to reclaim the lost Dwarf Kingdom of Erebor. Select sessions screening in High Frame Rate (48FPS). Tickets are on sale now!
Release date: 26 December 2013
Tickets: adult $27, concession $23, child $20, family (2 adults & 2 children) $80 
GREAT WHITE SHARK 3D
Come face to face with one of nature's most powerful predators, the great white shark and discover how these truly magnificent creatures are a lot more fragile than we think. GREAT WHITE SHARK 3D unravels the mystery of the creature we love to fear—the much maligned, misrepresented and misunderstood great white shark—and goes to the depths of human daring to tell the true story of its role atop the oceanic food chain. GREAT WHITE SHARK 3D takes viewers to great white hotspots around the world including Mexico's legendary Guadalupe Island, newly-discovered shark territory around Stewart Island off the southernmost tip of New Zealand, the bone-chilling waters of South Africa's "flying" great whites and finally to the California coast near heavily-populated Los Angeles.
Release date: 1 January 2014 with advance session from Friday 27 December 2013
Tickets: adult $18, concession $15, child $13, family (2 adults & 2 children) $55.00
ROBOCOP
This remake of the classic 1987 sci-fi, ROBOCOP is based in the year 2028 when multinational conglomerate OmniCorp is at the centre of robot technology. Overseas, their drones have been used by the military for years – and it's meant billions for OmniCorp's bottom line. Now OmniCorp wants to bring their controversial technology to the home front, and they see a golden opportunity to do it. When Alex Murphy (Joel Kinnaman) – a loving husband, father and good cop doing his best to stem the tide of crime and corruption in Detroit – is critically injured in the line of duty, OmniCorp sees their chance for a part-man, part-robot police officer. OmniCorp envisions a RoboCop in every city and even more billions for their shareholders, but they never counted on one thing: there is still a man inside the machine pursuing justice.
Release date: 6 February 2014
Tickets: adult $24, concession $20, child $17, family (2 adults & 2 children) $72
UNSEEN WORLD 3D
UNSEEN WORLD 3D takes audiences on an extraordinary journey into unseen worlds and hidden dimensions beyond our normal vision to uncover the mysteries of things too fast, too slow, too small or simply invisible. This new IMAX film uses innovative high-speed and time-lapse photography, electron microscopy, and nanotechnology, to transport audiences to an enthralling secret world of nature, events, and breathtaking phenomena not visible to the naked eye.
Release date: 27 March 2014