IMAX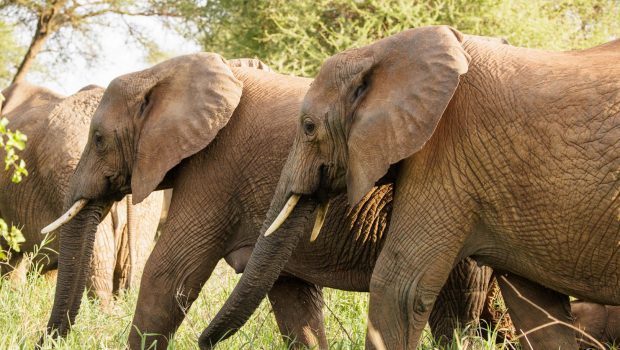 Published on February 4th, 2023 | by Andrew Bistak
Serengeti 3D: Journey to the Heart of Africa Review @IMAX_Melbourne
Summary: Serengeti 3D: Journey to the Heart of Africa is a virtual holiday to this famed African ecosystem that is booming with life.
This beautifully presented documentary takes the audience on a 3D journey into the heart of Africa to one of the world's most heavily popular animal ecosystems, the legendary Serengeti that spans around 30,000km² of land and plays host to some of this continents equally famous animals. With stunning IMAX 3D, Serengeti 3D: Journey to the Heart of Africa is a true IMAX blockbuster and if you could choose a protagonist of this presentation, it would be the Wildebeest (or gnu) as the story follows them on their annual migration to new grazing lands and then their return home.
The documentary also gives just enough information without it being overbearing as we observe one of the largest migrations on the planet, including a wide assortment of "guest stars" such as elephants, lions, cheetahs, pink flamingos, vultures, zebras and crocodiles who share a direct lineage to dinosaurs. Additionally the information provided is quite fascinating such as the Wildebeest giving birth in the late morning as by then, most predators have already hunted or how the dung beetles of the Serengeti fight help fertilise the soil.
While Serengeti 3D: Journey to the Heart of Africa is exempt from classification, its creators do highlight the dangers of the Serengeti, however without showing any gruesome footage. The only scary scene is when a young Zebra is attempting to cross a crocodile infested river but thankfully this animal manages to escape this living dinosaur. The cuteness factor also comes into play with elephant calves to cheetah cubs playing that gives the documentary a nice snapshot into the Serengeti with animals of different shapes and sizes. We even learn about Ol Doinyo Lengai, an active volcano that erupts every 40-years and because of the ash, its nearby lake is only habitable by some creatures such as the pink flamingo.
Lastly, the IMAX experience. It's definitely a wow moment and whether that's seeing an elephant up close and personal, witnessing the thousands upon thousands of pink flamingos or seeing the male lions patrol the area to protect their pride, it's quite a visual and at times colourful spectacular. Equally, the audio is crisp and clear with narrator Rob Milton providing an engaging backdrop to the content and visuals that in the end creates a very enjoyable edutainment documentary.
Final Thoughts?
Serengeti 3D: Journey to the Heart of Africa is an engaging and visual documentary about this amazing African ecosystems that succeeds at capturing the heart of this land in just 45-minutes that really pops with its 3D presentation.
Recommended!
Serengeti 3D: Journey to the Heart of Africa is currently showing at IMAX Melbourne – https://imaxmelbourne.com.au/movie/serengeti-journey-to-the-heart-of-africa-3d