IMAX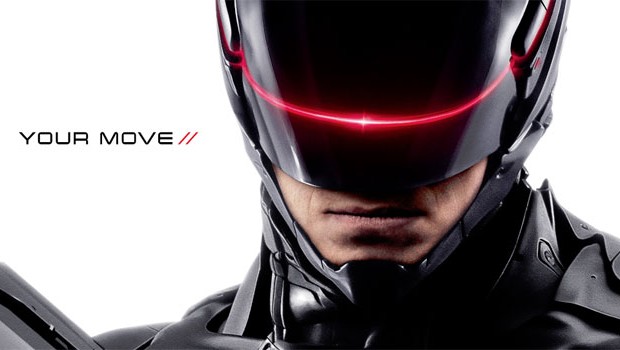 Published on February 6th, 2014 | by admin
What's on at IMAX Melbourne Museum
February to June 2014 
ROBOCOP
This remake of the classic 1987 sci-fi ROBOCOP, is based in the year 2028 when multinational conglomerate OmniCorp is at the centre of robot technology. Overseas, their drones have been used by the military for years and it's meant billions for OmniCorp's bottom line. Now OmniCorp wants to bring their controversial technology to the home front, and they see a golden opportunity. When Alex Murphy, a loving husband, father and good cop doing his best to fight crime and corruption in Detroit, is critically injured in the line of duty, OmniCorp sees their chance for a part-man part-robot police officer. OmniCorp envisions a RoboCop in every city and more billions for their shareholders, but they never considered one thing: a man inside the machine pursuing justice.
Release date: 6 February 2014
Tickets: adult $24, concession $20, child $17, family (2 adults & 2 children) $72
WHITE NIGHT AT IMAX MELBOURNE
IMAX Melbourne has now joined the White Night Melbourne line up of events this year and will be screening a selection on enticing IMAX documentaries and feature length films at discounted prices! Take a daring dive deep down into the ocean with a great white shark or zoom across rooftops with Daniel Craig in Skyfall – all in amazing IMAX! For session times and to book your tickets go to www.imaxmelbourne.com.au
Date: 22 February 2014
300: RISE OF AN EMPIRE 3D
Based on Frank Miller's latest graphic novel Xerxes' and told in the breathtaking visual style of the blockbuster 300, this new chapter of the epic saga takes the action to a fresh battlefield–on the sea–as Greek general Themistokles attempts to unite all of Greece by leading the charge that will change the course of the war. 300: RISE OF AN EMPIRE 3D pits Themistokles against the massive invading Persian forces led by mortal-turned-god Xerxes and Artemesia the vengeful commander of the Persian navy.
Release date: 6 March 2014
Tickets: adult $27, concession $23, child $20, family (2 adults & 2 children) $80
UNSEEN WORLD 3D
UNSEEN WORLD 3D takes audiences on an extraordinary journey into unseen worlds and hidden dimensions beyond our normal vision, to uncover the mysteries of things too fast, too slow, too small or simply invisible. This new IMAX documentary uses innovative high-speed and time-lapse photography, electron microscopy, and nanotechnology, to transport audiences to an enthralling secret world of nature, events, and breathtaking phenomena not visible to the naked eye.
Release date: 21 March 2014
Tickets: adult $18, concession $15, child $13, family (2 adults & 2 children) $55.00
THE AMAZING SPIDERMAN 2 3D
The adventures of Spiderman continue in spectacular IMAX 3D on The World's 3rd Largest Screen! In THE AMAZING SPIDERMAN 2 3D, Peter Parker must confront a foe far more powerful than he. When his old friend Harry Osborn returns, Peter comes to realize that all of his enemies have one thing in common: Oscorp.
Release date: 17 April 2014
Tickets: adult $27, concession $23, child $20, family (2 adults & 2 children) $80
GODZILLA 3D
Brace yourself for the return of Godzilla on the amazing IMAX screen! An epic rebirth to Toho's iconic GODZILLA, this spectacular adventure pits the world's most famous monster against malevolent creatures who, bolstered by humanity's scientific arrogance, threaten our very existence.
Release date: 15 May 2014
Tickets: adult $27, concession $23, child $20, family (2 adults & 2 children) $80