IMAX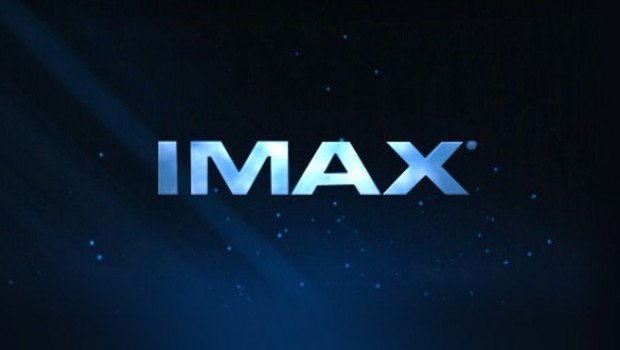 Published on November 4th, 2013 | by admin
What's on at IMAX Melbourne Museum
November 2013 to January 2014 
SKYFALL & DESIGNING 007: 50 YEARS OF BOND STYLE at Melbourne Museum
For the ultimate JAMES BOND experience, IMAX is bringing SKYFALL back to the big screen for two exclusive screenings where you can purchase a great value joint ticket to see SKYFALL in IMAX and DESIGNING 007: 50 YEARS OF BOND STYLE at Melbourne Museum. To purchase this joint ticket package click here.
Session times: Saturday 9 November at 12pm and Saturday 7 December at 12pm 2013.
Tickets: adults $40, concession $32, child $30 
HUNGER GAMES: CATCHING FIRE
Helping to further eventize this cultural phenomenon and transport moviegoers into the world of Panem, director Francis Lawrence will utilise IMAX cameras to film the arena scenes in HUNGER GAMES: CATCHING FIRE. Exclusive to IMAX, arena sequences shot with the extremely high-resolution cameras will expand to fill the entire screen with unprecedented crispness and clarity, putting moviegoers right into the action alongside Katniss and her fellow Tributes. Tickets are now on sale.
Release date: 21 November 2013      
Tickets: adult $26.50, concession $22.50, child $19.00, family (2 adults & 2 children) $78.00
FLIGHT OF THE BUTTERFLIES BABES-IN-ARMS EVENT
IMAX Melbourne Museum is teaming up with Culture Mamas to host a special babes-in-arms screening of FLIGHT OF THE BUTTERFLIES. Based on a remarkable true story, this stunning IMAX 3D film immerses audiences in a triumphant journey of perseverance that spans thousands of miles and several generations. Tracking real monarch butterflies to their mysterious Mexican winter haven, audiences will discover a truly spectacular sight – hundreds of millions of real live butterflies in one of the most amazing places on Earth! FLIGHT OF THE BUTTERFLIES follows the epic journey of the iconic monarch butterfly in one of the most incredible migrations on Earth, and the determined scientist, Dr. Fred Urquhart, who spent 40 years trying to discover the mysteries surrounding their journey and secret winter hideaway.
Date: Saturday 23 November, 10am
For more details and to book go to www.culturemamas.com.au and click on events.
ENDER'S GAME
In the near future, a hostile alien race has attacked Earth. If not for the legendary heroics of International Fleet Commander, Mazer Rackham, all would have been lost. In preparation for the next attack, the highly esteemed Colonel Graff and the international military are recruiting and training only the best young children to find the future Mazer (the military leader). Ender Wiggin, a shy but strategically brilliant boy, is pulled out of his school to join the elite. Ender is soon ordained by Graff as the military's next great hope. He is soon to be trained by Mazer Rackham, himself, to lead his fellow soldiers into an epic battle that will determine the future of Earth and save the human race.
Release date: 5 December 2013
Tickets: adult $26.50, concession $22.50, child $19.00, family (2 adults & 2 children) $78.00
THE HOBBIT: THE DESOLATION OF SMAUG 3D
From Academy Award®-winning filmmaker Peter Jackson comes THE HOBBIT: THE DESOLATION OF SMAUG 3D, the second of three films adapting the enduringly popular masterpiece THE HOBBIT, by J.R.R Tolkien. THE HOBBIT: THE DESOLATION OF SMAUG continues the adventure of Bilbo Baggins as he journeys with the Wizard Gandalf and thirteen Dwarves, led by Thorin Oakenshield, on an epic quest to reclaim the lost Dwarf Kingdom of Erebor. Tickets go on sale early November.
Release date: 26 December 2013
Tickets: adult $27, concession $23, child $20, family (2 adults & 2 children) $80  
GREAT WHITE SHARK 3D
Come face to face with one of nature's most powerful predators, the great white shark and discover how these truly magnificent creatures are a lot more fragile than we think. GREAT WHITE SHARK 3D unravels the mystery of the creature we love to fear—the much maligned, misrepresented and misunderstood great white shark—and goes to the depths of human daring to tell the true story of its role atop the oceanic food chain. GREAT WHITE SHARK 3D takes viewers to great white hotspots around the world including Mexico's legendary Guadalupe Island, newly-discovered shark territory around Stewart Island off the southernmost tip of New Zealand, the bone-chilling waters of South Africa's "flying" great whites and finally to the California coast near heavily-populated Los Angeles.
Release date: 2 January 2014
Tickets: adult $18.00, concession $14.50, child $13.50, family (2 adults & 2 children) $55.00 
IMAX Melbourne Museum, Rathdowne Street, Carlton.  Films screen daily from 10.00am. For session times and trailers visit www.imaxmelbourne.com.au or call 03 9663 5454. Discounted undercover parking available, $15 before 5pm, $5 after 5pm.  
For live daily IMAX Melbourne Museum updates follow us on Facebook, Twitter, YouTube & Google+