Anime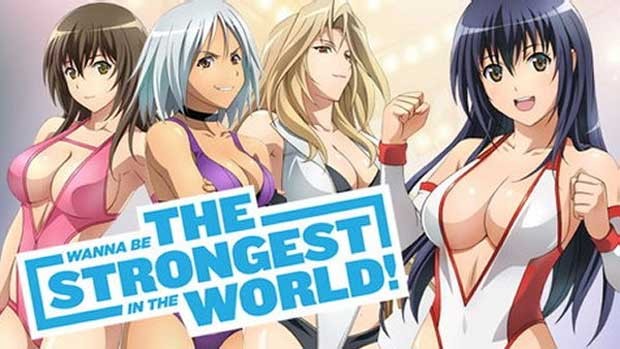 Published on August 30th, 2015 | by Tony Smith
Wanna Be the Strongest in the World DVD Review
Summary: Wanna Be the Strongest in the World is recommended to those anime fans who like a little curves in their cartoons!
Wanna Be the Strongest in the World is true anime fan service at its best because it revolves around the … err… the competitive world of women's wrestling and as the cover says, it features strong sexualised imagery and animated nudity. Needless to say, there's lots of boobs, crotch and bum shots littered through this series.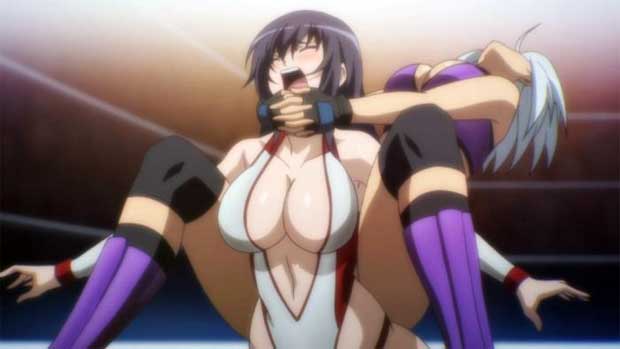 It is also based on the manga series from ESE and Kiyohito Natsuki which is a hit in Japan for obvious reasons. So how does it translate from manga to anime? Well like the manga, this 300 minute series heavily relies on anime fan service that incorporates a T&A approach with lots of whacky characters, anime clichés and a rather juvenile yet at times entertaining story.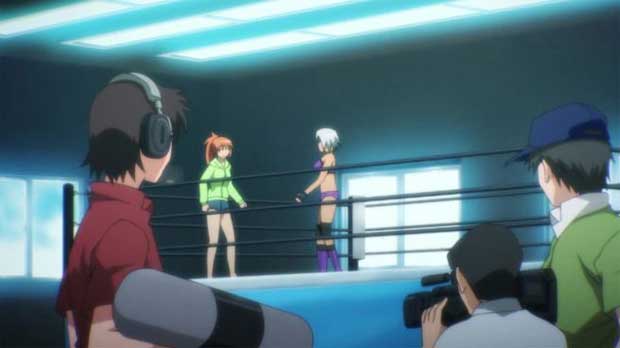 This anime release from Madman is written by Kazuho Hyodo (Phantom Requiem for the Phantom) which is quite a disconnect between that and Wanna Be the Strongest in the World in terms of story and characters. Whereas Hyodo's last series, Phantom Requiem for the Phantom was a much more serious approach. However this series is a much more standard affair which uses the more overtly sexualised approach to anime. Thankfully with all these clichés pushed to one side, the series does feature some interesting protagonists with the star being Sakura, the lead singer of a pop group called Sweet Diva.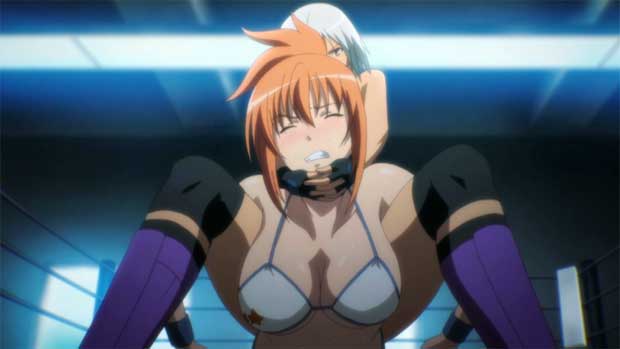 However when fellow band member Elena (also a wrestler) is severely beaten by her competitor Rio Kazama, this forces Sakura to take matters into her own hand in order to avenge the devastating defeat of her friend. As a result, her life as a singer soon changes and she signs up to join an all-girl wrestling team called the Berserk Wrestlers which will help her fulfil her promise and defeat the white-haired villainous yet buxom Rio Kazama. Thankfully for Sakura, her dancing and moves on the stage makes her a natural in the ring…. so yeah, the story is bad and there's way too many T&A shots used but somehow the studio responsible for this manages to pull it all together.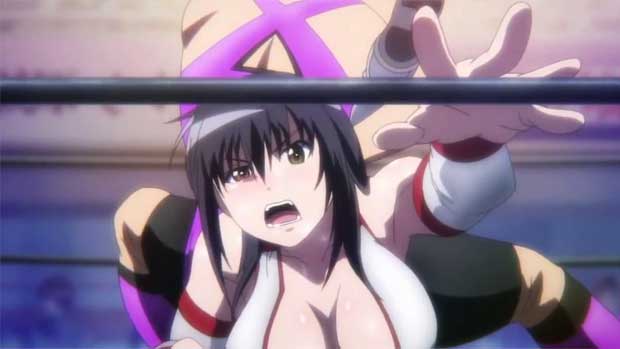 Furthermore, the series does revolve on quite a few wrestling matches and at times, some of these can be frightfully violent even though it is animation. The series also starts a little slow but as it progresses (body parts and close-ups aside), there is some strong character development along the way with all the craziness of pro-wrestling thrown into the mix plus some tongue in cheek humour. Also, although Sakura is the star of this show, I liked the villain with Rio who is seriously a badass and at times steals the show.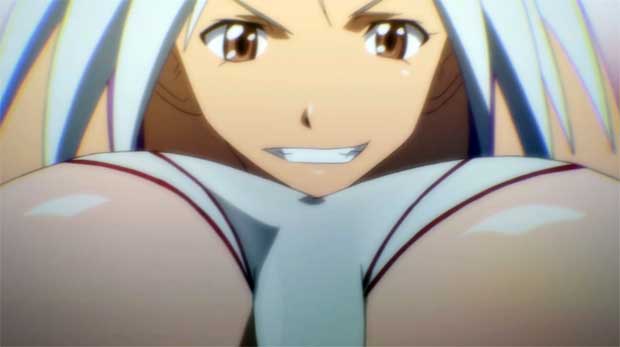 In terms of animation, Wanna Be the Strongest in the World is filled with plenty of boobs, especially when the wrestling commences. Kudos to the artist who actually done an amazing job at recreating these wrestling scenes which look quite realistic, even though they do focus on certain body parts but given the premise behind this title, it's totally acceptable but I'm sure a few people in our Western culture would frown upon imagery.
Nonetheless, it is a well animated series on DVD with some great use of this medium thanks to art director Minoru Maeda. The only downside to the animation is the use of CGI backgrounds that unfortunately break the illusion of this anime. Audio is good and supports a 5.1 track which has good levels of dialogue, sound and music. The music behind Wanna Be the Strongest in the World is also quite decent and really suits the premise. For extras, the title contains episode commentaries, 6 OVA's, Textless Opening/Closing Songs plus the US trailer.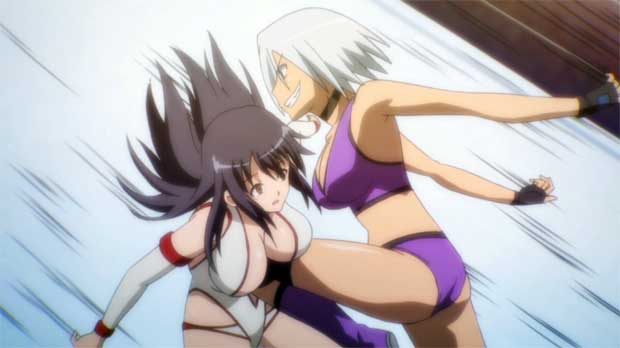 Final Thoughts?
Wanna be the Strongest in the World is an interesting yet overtly clichéd anime experience which really pushes this genre to new levels with the craziness of wrestling thrown into the mix. Yes, some people will be offended and some will laugh it off but if you're looking for something a little naughty in terms of anime then Wanne be the Strongest in the World is that release.
Recommended to those anime fans who like a little curves in their cartoons!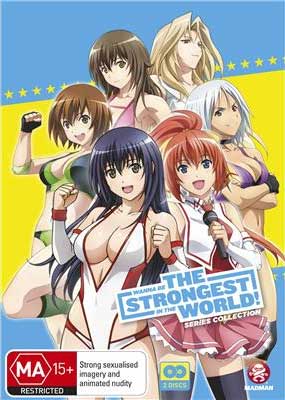 DVD Details
Film Genre – TV Anime
Label – Madman Entertainment
Audio – English (Dolby Digital)/Japanese (Dolby Digital)
Subtitles – English
Running Time – 300
Aspect Ratio – 1.78:1
Region Coding – 4
TV Standard – PAL
Rating – MA15+
Year of Release – 2013
Primary Format – Movies/TV – DVD