Editor's Choice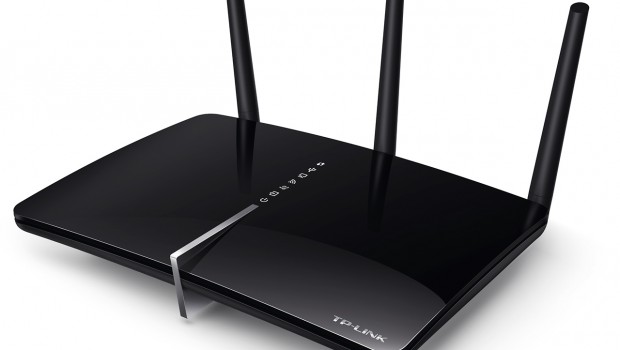 Published on June 15th, 2014 | by Admin
TP-LINK Archer D7 AC1750 Wireless ADSL2+ Modem Router Review
Summary: The Archer D7 is a well made product from TP-LINK that provides an all in one solution for both home and business.
Archer D7
Product: Wireless ADSL+ Modem Router
Company: TP-Link
Cost: $179AUD (June 2014)
Reviewer: James Wright
Review Date: June 2014
The Archer D7 from TP-LINK is your all in one wireless ADSL2+ modem router that is ideal for both home and small business. Offering lightning fast gigabit wireless speeds, this modem router gives users simultaneous 5Ghz 1300Mbps and 2.4Ghz 450Mpbs speeds to improve the coverage in your home or office.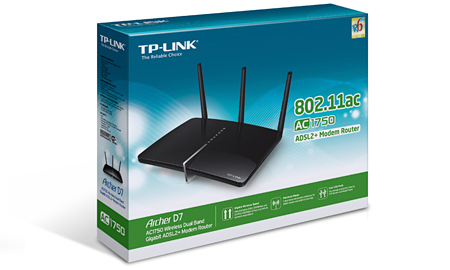 Another standout feature of the Archer D7 is that it boasts 2 USB ports on the back of the modem router. These ports are ideal for both printer and storage sharing across your network or even setting up a media server or local file transfer protocol (FTP).  Add in a WPS which is easy Wi-Fi protected setup for compatible devices, 4 WAN/LAN ports and you have everything you need for both wired and wireless connections.
In terms of its design, the Archer D7 doesn't stray too far from stereotypical modem router with its slimline body and 3 detachable antennas at the back of the unit. These 3 antennas assist with its dual band connection and hopefully gives users that experience interference, additional connectivity options.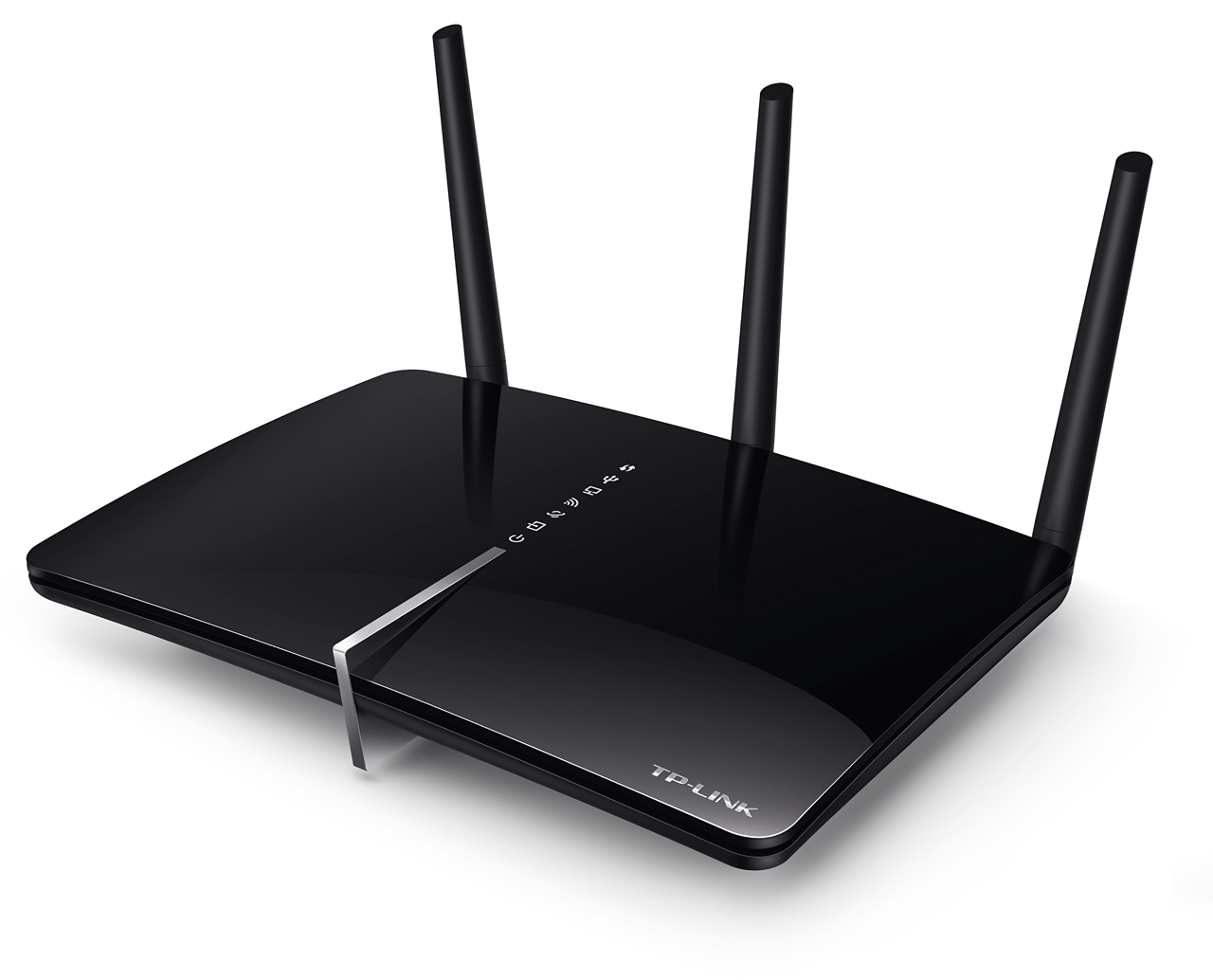 The unit itself is jet black in design with the TP-LINK logo in the bottom right hand corner with the 7 icons in the middle of the unit that easily display what the modem router is doing or if there are any issues. It also has a stylised silver bar in the middle of the product to provide additional stability. On the back of the unit is the ADSL port, 2 USB ports, WPS, WiFi On/Off, reset, 4 Gigabit WAN/LAN ports, a power button and the power connection. All in all, it's a well-designed unit that can neatly seat on your desk or wherever you need this product connected.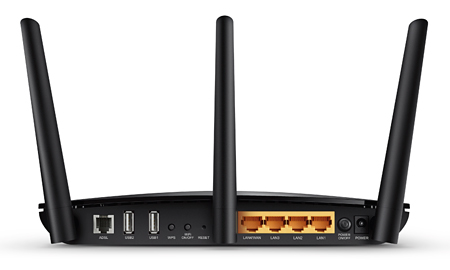 For compatibility, the Archer D7 is compatible with both the Mac OS and Windows XP or greater which is required for the printer controller. With that said, we tested this modem router on a PC with Windows 7 64-bit. The great aspect about Windows 7 or greater is the ease of setting up this product. Once you have carefully connected the three antennas, you simply connect the power, network cable plus the ADSL cable and you're almost ready to go. The next step is to visit http://tplinkmodem.net via a web browser in order to complete your internet setup.
Box Contents
D7 Archer Mode Router
Antennas
Network Cable
Phone cable
12V power supply
TP-LINK ADSL2+ Splitter/Filter
I must admit that I was surprised that our model did not come with a manual but if you have used modem routers in the past, this was not an issue for us but it could be for others. Thankfully the URL (http://tplinkmodem.net) was listed on the back of the modem which allowed us to enter our internet settings for Bigpond, including changing the admin password and ensuring that our wireless connection was protected.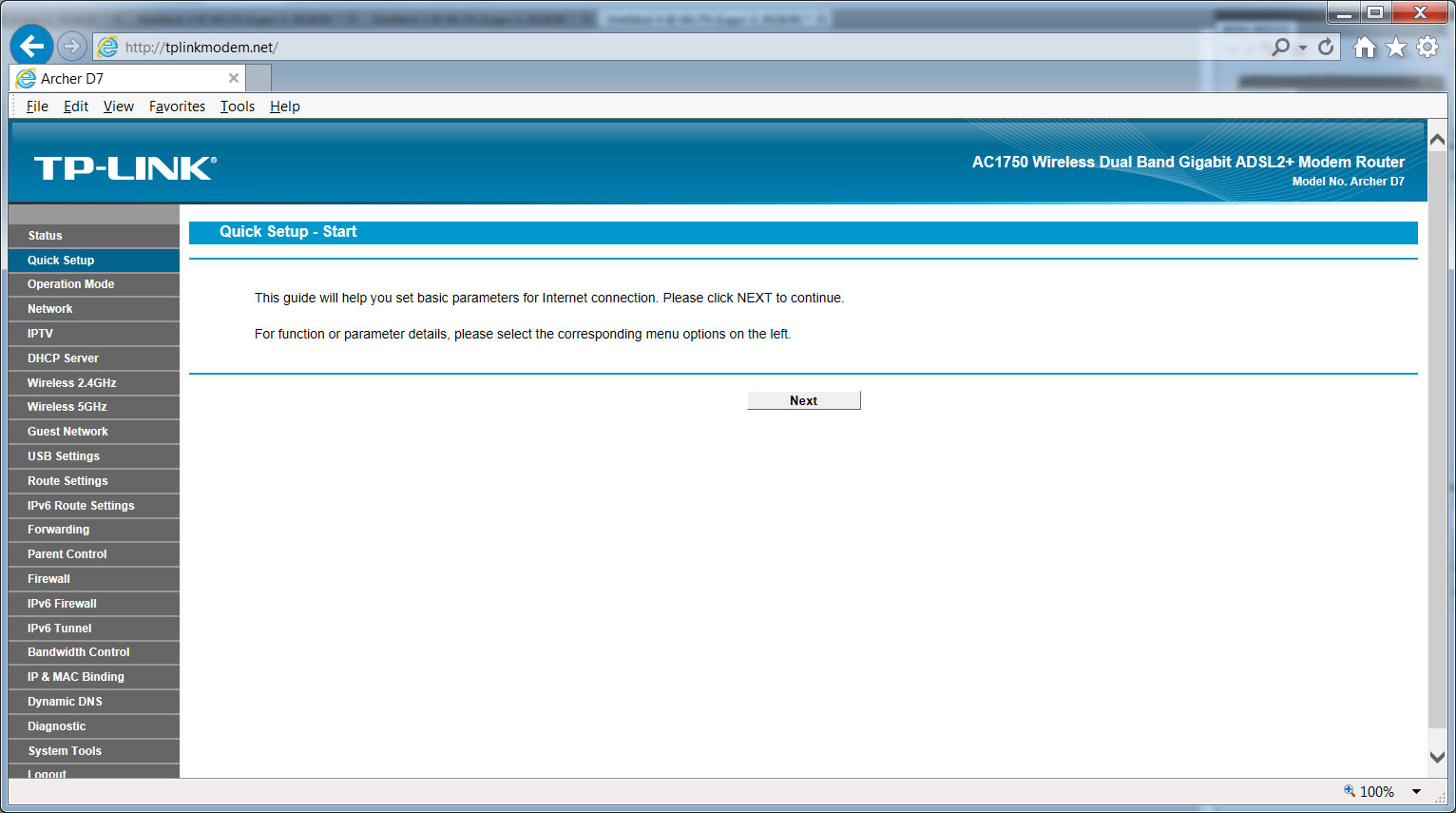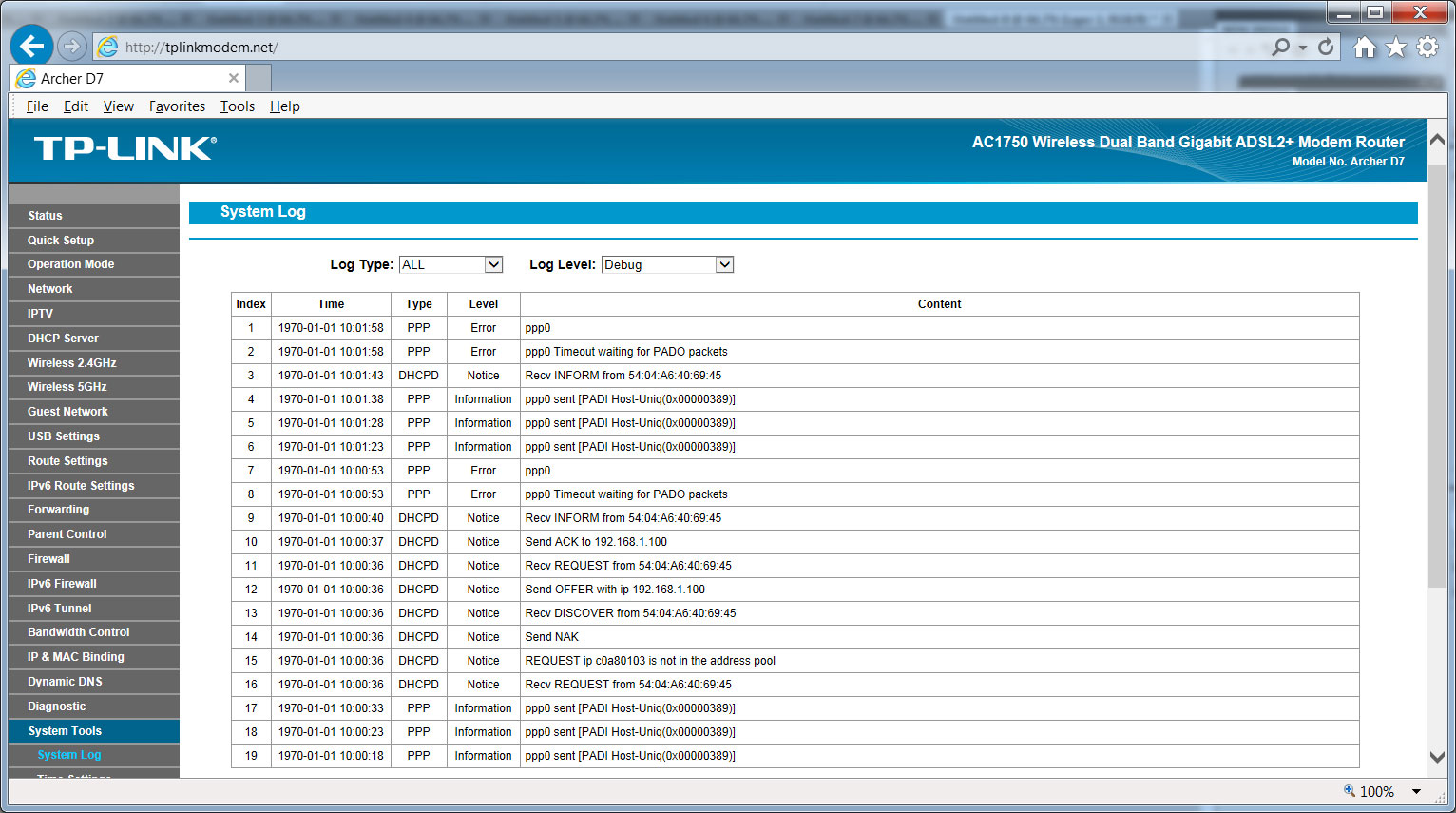 The interface of the Archer D7 is relatively straight forward and allows you to easily change the settings of this product, even boasting a parental control feature. This parental control feature is ideal for creating certain restrictions to particular user groups. As with most other modem routers, the Archer does support a guest network that is great if you have friends or colleagues over who need to access your wireless network, particular with smart devices.
In terms of its menu, I found the Archer D7 extremely easy to use and better than some of the more popular modem router brands. The Quick Setup option makes setting up your model a breeze and the entire installation took just under 5 minutes. There's also plenty of advanced features as well!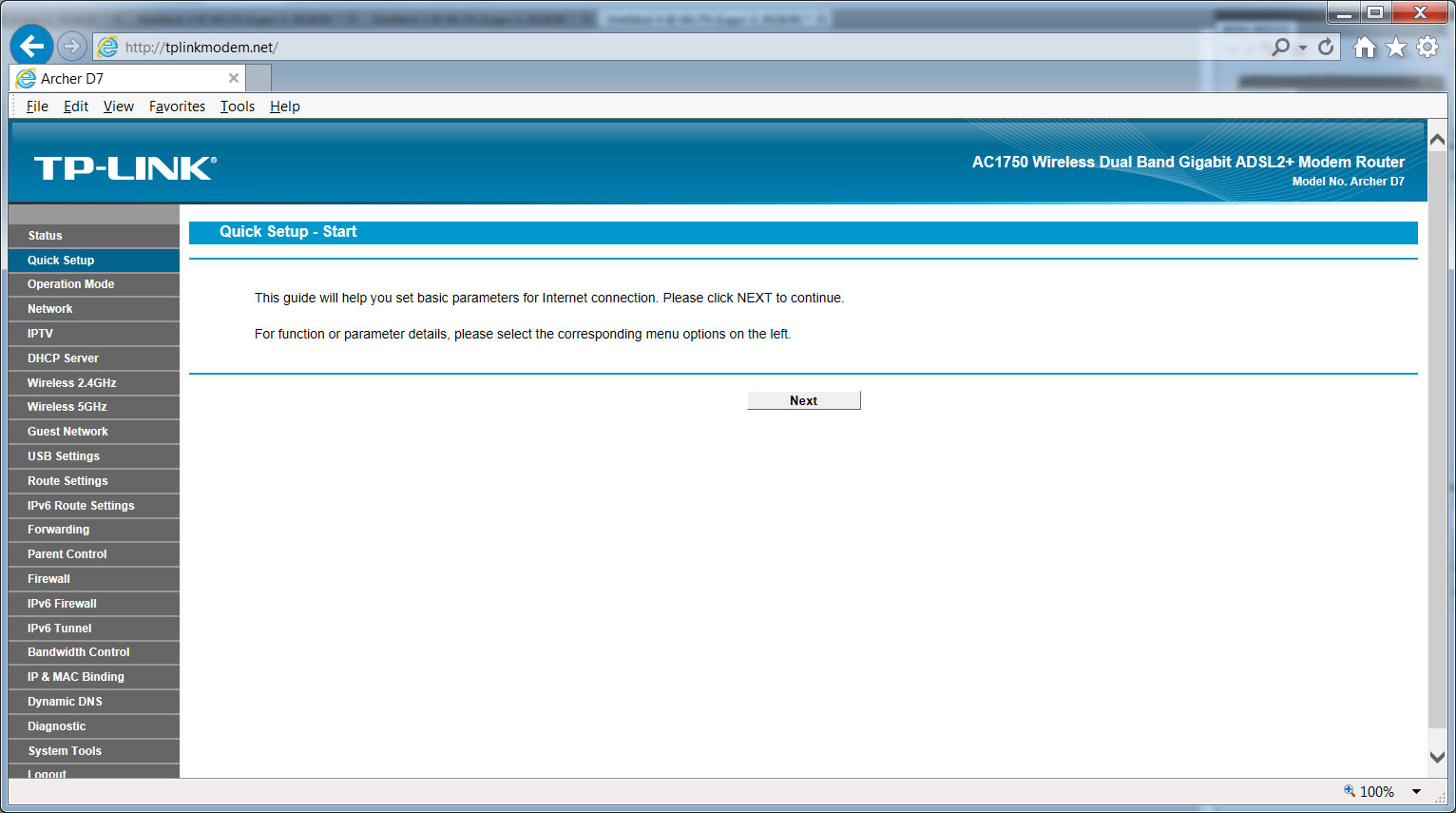 It also supports dual access to ADSL/EWAN. EWAN is Ethernet wide area networking and does provide a failsafe for another connection type. On the back of the modem, this port is the LAN4/WAN connection. Given that, the Gigabit wired speeds range from 10 to 100 and 1000Mbps which is ideal for ADSL2 connections. As mentioned, the wireless speeds are 1300 and 450Mpbs which zoom along.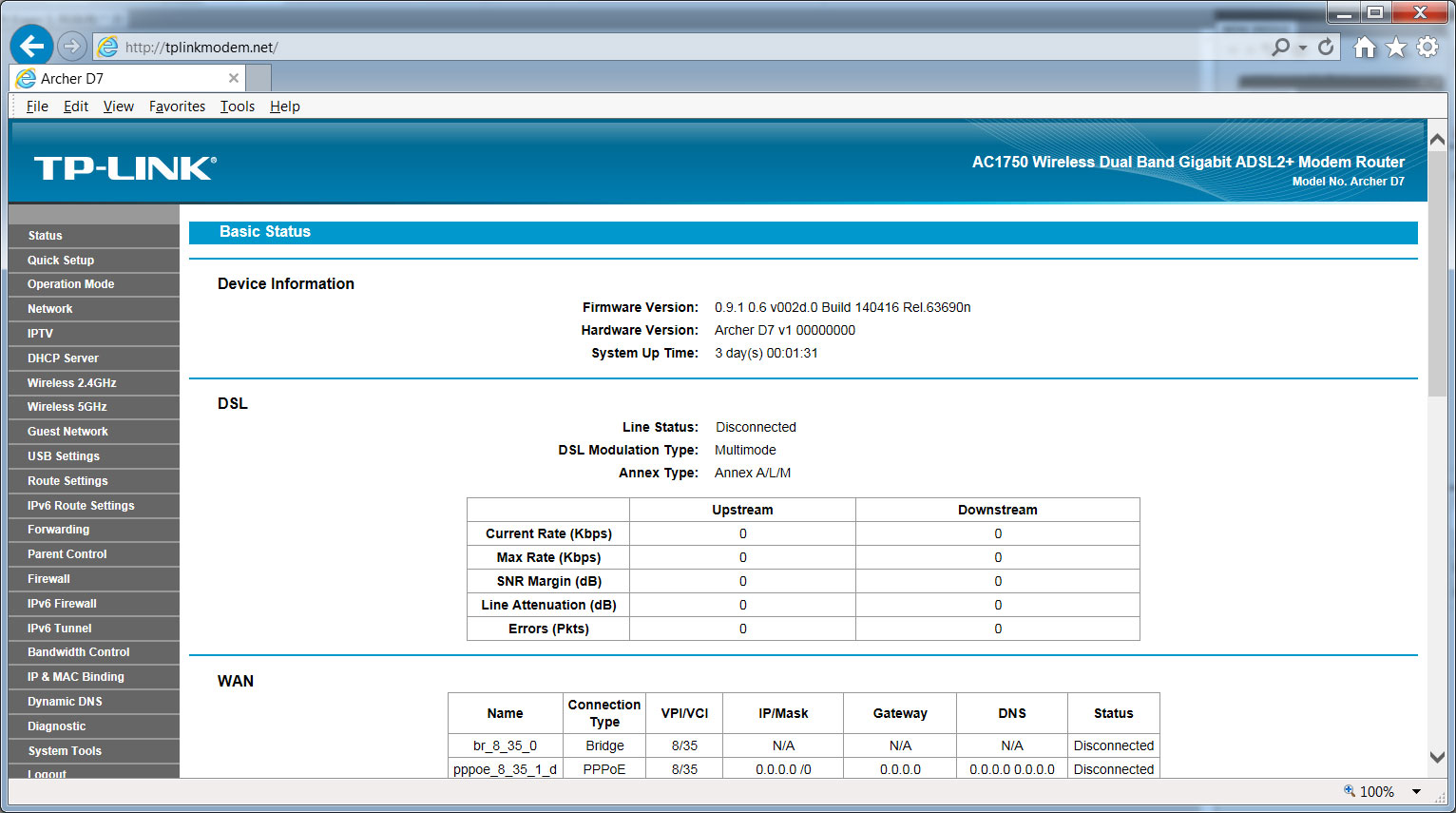 We tested the wireless capabilities of the Archer on both bands with no issues whatsoever. Streaming from our Media Server via the USB connection provided uninterrupted free steams to our tablet and laptop. The 2.4Ghz band was acceptable, however when we switched to 5Ghz, the streaming flew. This was also indicative of other wireless downloads such as surfing the net on our laptop to PS4 gaming updates that flew.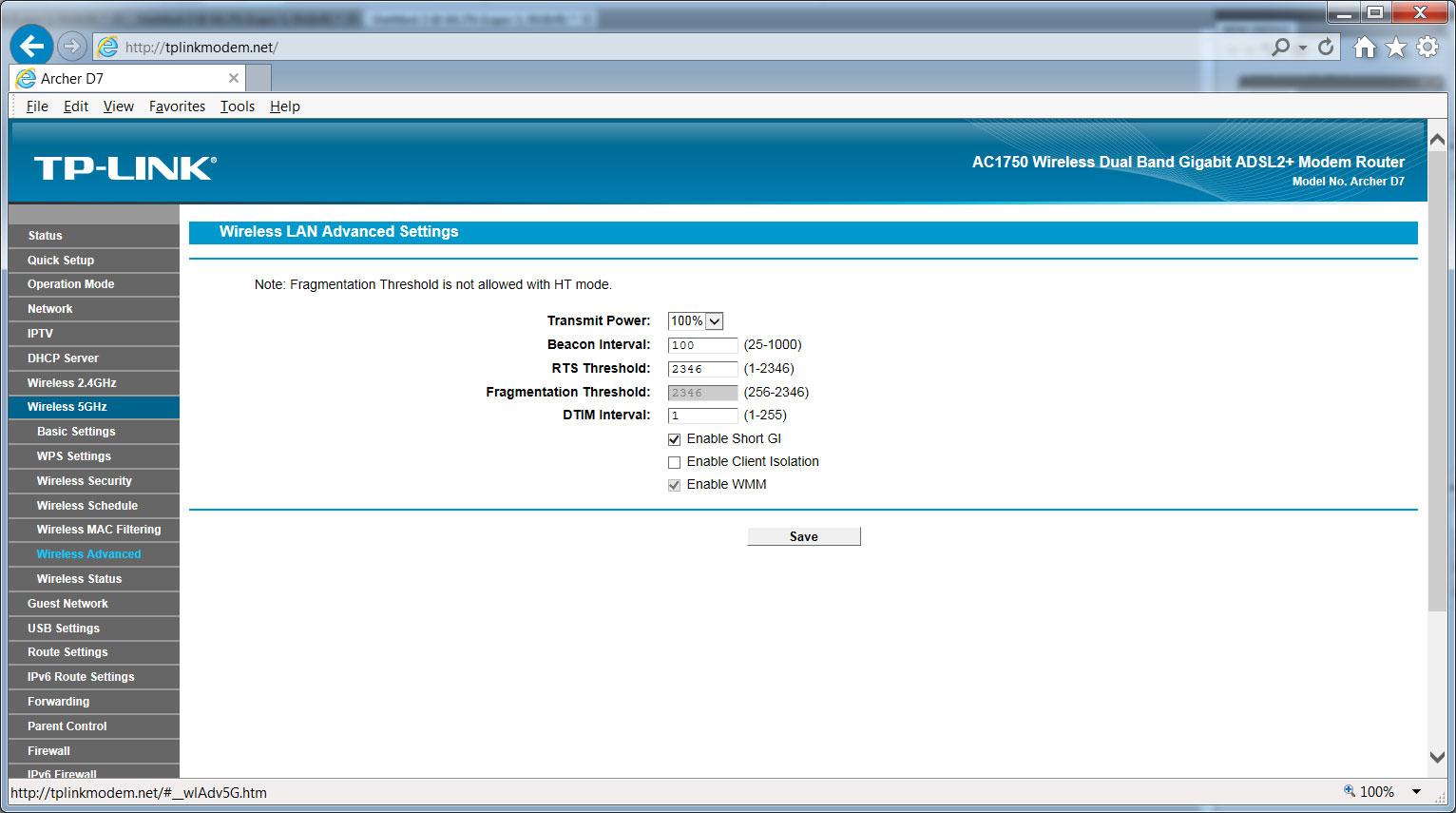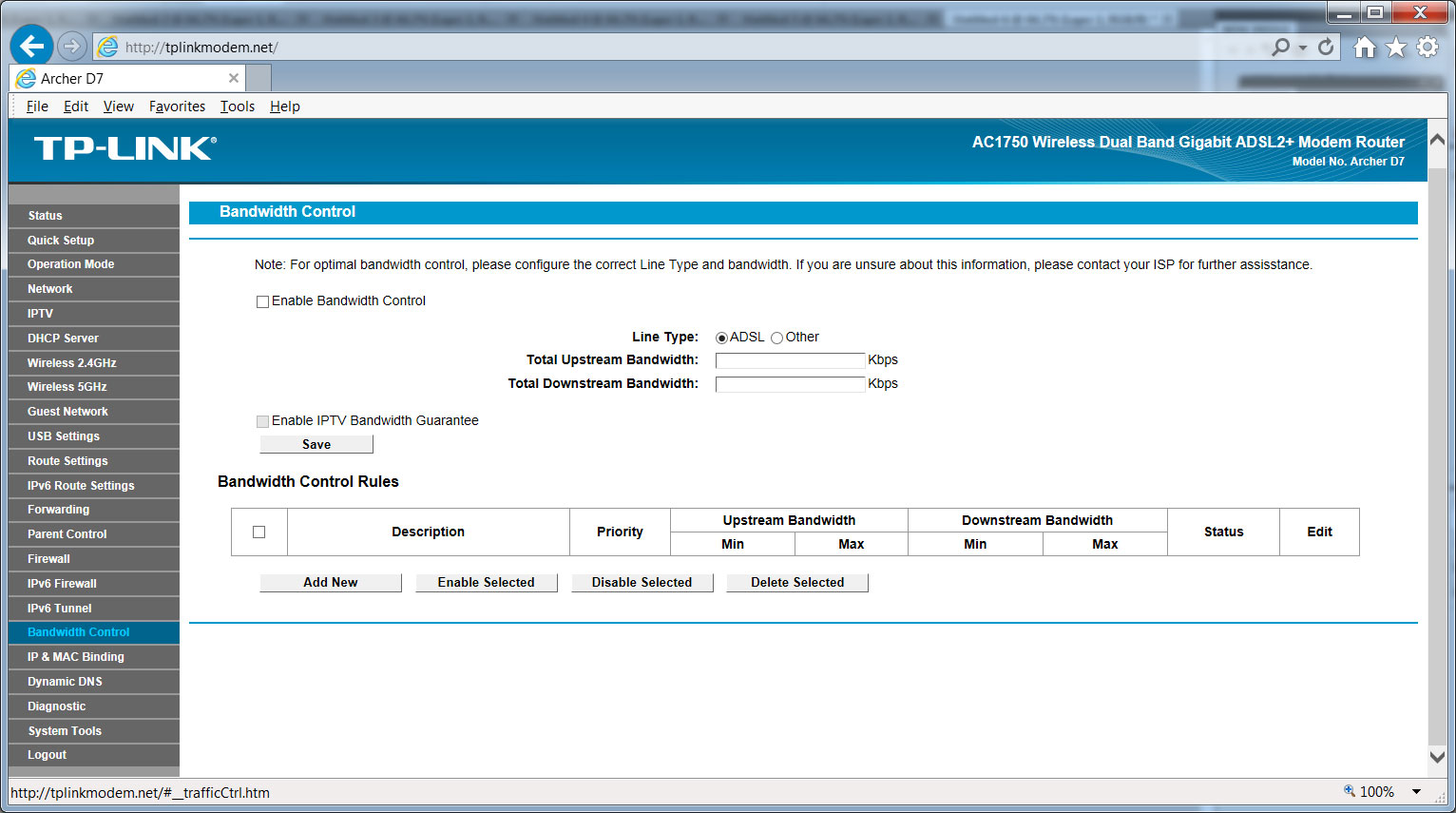 The 2 USB ports also provide access to a variety of functions such as a remote printer server, the ability to share files via a digital camera to connecting an external hard drive for a media server. Setting up a media server was probably the most trickiest aspect of this product but once again if you have some computer knowledge, this should pose no issue.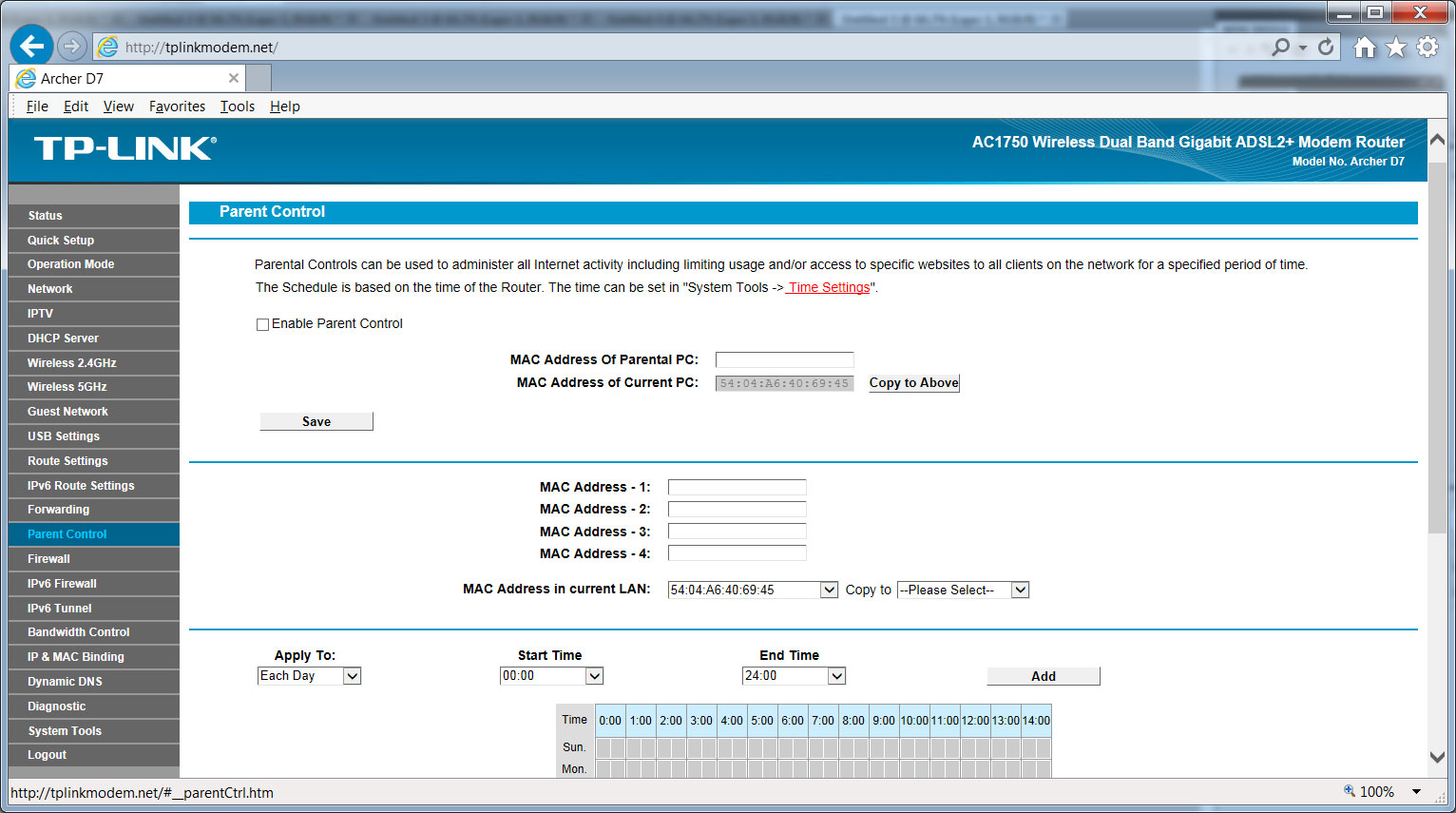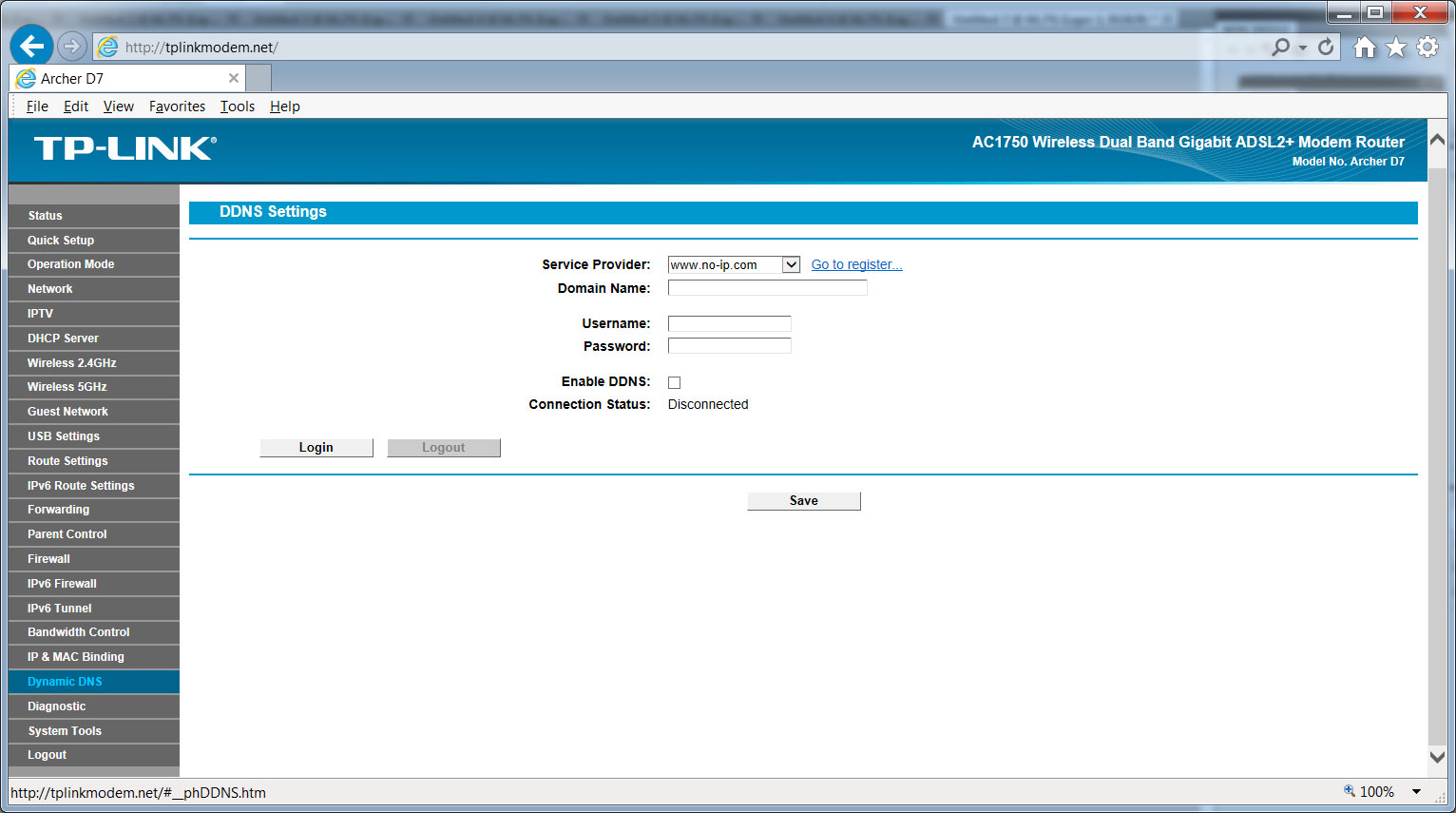 Final Thoughts?
The Archer D7 is a well made product from TP-LINK that provides an all in one solution for both home and business. The setup is relatively easy and we really enjoyed the ability to connect a variety of USB devices to the product, especially an external hard drive for a media server. Both the 5Ghz and 2.4Ghz bands covered our entire office well and we only had a few drop outs at the lower band. Nonetheless if you're looking for a powerful and fast wireless modem router than I strongly suggest you check out the Archer D7 AC1750 Wireless ADSL2+ Modem Router.
Recommended!