Editor's Choice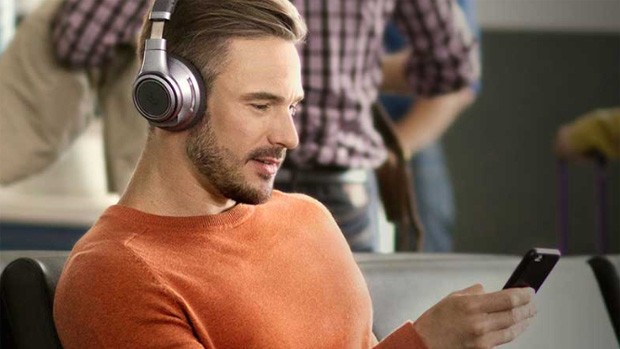 Published on February 13th, 2016 | by Andrew Bistak
Plantronics BackBeat Pro+ Review
Summary: The Plantronics BackBeat Pro+ deliver true audio with a plethora of features to make it even better!
The Plantronics BackBeat Pro+ are wireless Bluetooth over the ear headphones that boasts some high-end features to ensure that the user's audio experience is not only flawless but is pure audio bliss.
Some of these features include Active Noise Cancelling technology, ability to pair two Bluetooth devices, voice updates (e.g. Whispered Status Alerts), an OpenMic option to hear what's happening around you plus a great hibernation option which extends the battery life of this product.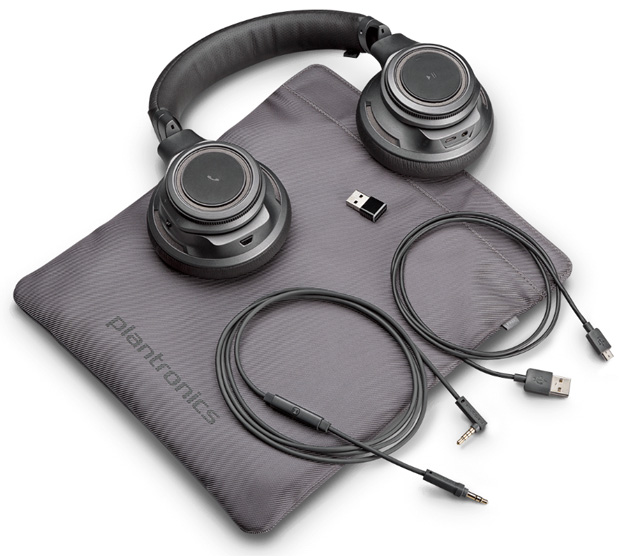 Oh… it's also a Class 1 Bluetooth device which means if you have a device that supports this technology, it actually increases the wireless distance to 100metres. So does it live up to its expectations? Let's find out!
Features
Plantronics Signature Audio
Controllable Active Noise Cancelling
Exceptional Battery Power
Extended Bluetooth Range
Whispered Status Alerts
Never Miss a Beat or a Call
Automatic Music Play/Pause
Enjoy Lasting Comfort
Intuitive Controls
Ready for Travel
Inline Controls for Apple Devices
OpenMic to hear surroundings
Hi-fi audio from computers
In terms of design, the Plantronics BackBeat Pro+ are good looking headphones with its grey shading, adjustable headband and rotatable ear cups. On the right of the headphones is the power button, a volume dial, a mute button and a phone button. On the left is the Active Noise Cancellation button, a pause/play button, a dial to switch between tracks and two inputs which include a MicroUSB plus a 3.55m audio port to connect it to another device.
It's also quite a sturdy build that doesn't feel cheap or shoddy in terms of its construction. Sure, they may not be as sleek as some of its competitors but its features more than makes up for this and I found it had everything that I needed for wireless headphones. I also enjoyed the comfortable ear cups and the cushioned headband that makes it more enjoyable to use, particularly for long amounts of time.
For travelling, the BackBeat Pro+ comes with a carry bag to prevent it from being scratched and of course, a USB charger, manuals and a 3.55mm audio cable. The audio cable even has an inbuilt remote as well which is compatible with Apple Devices. My only gripe is that it does not come with a wall charger but that's my only issue with these headphones from Plantronics.
Installation is easy and on my Galaxy S6, I simply pushed the call button on the headphones and then done a Bluetooth search on the phone. Once it was found, I selected the PLT-BBTPRO and viola, it was paired. Furthermore and once paired, when you turn on the BackBeat Pro+, it re-establishes the connection almost immediately.
For PC or MAC users, the BackBeat Pro+ even comes with a Bluetooth dongle that connects to a USB port and the installation is a little trickier if you use this option. Nonetheless, Plantronics ensure that the user has everything they need to connect this product to a myriad of devices.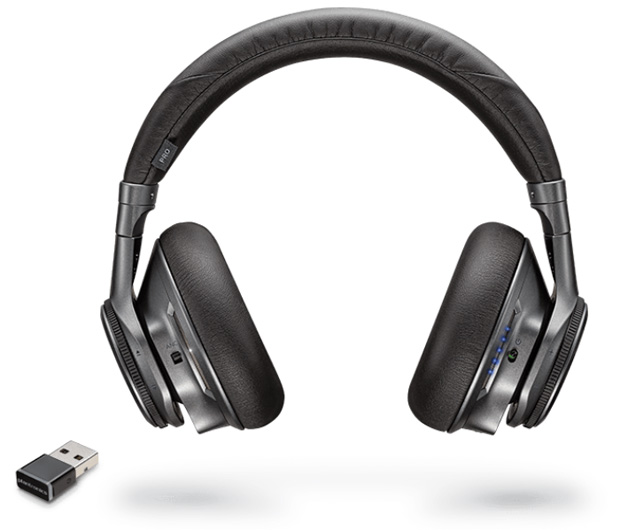 Another highlight of the BackBeat Pro+ is that Plantronics boast that the headphones last for 24 hours of continuous use which definitely ensures you won't be left audio-less. It even has smart technology which knows whether the headphones are on your head. So if you take them off, it will power down.
Then you have the voice element of the headphones that informs the user when it is turned on by playing a burst of music to other options like saying "Battery High" or "Power Off" in a calming female voice. In relation to these "whispered status alerts", the headphones has 13 different languages such as US English, Japanese and Swedish which can be accessed by its updater tool.
As mentioned charging is done via USB and given that it's a Bluetooth product, you can also answer phone calls with the product plus it has a handy mute button as well. Then you have the option of boosting on-demand Active Noise Cancelling and by clicking this button on the left of the headphones, it basically helps reduce background sound. This function can even be used for up to 60 hours which is ideal for university students wanting to study or even writers. I also dug the OpenMic option which allows you to disable the audio and hear what's in the real world.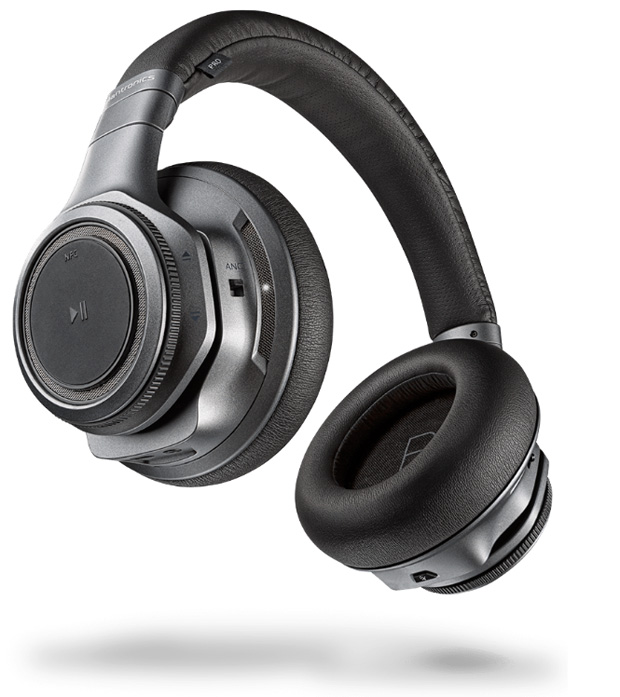 Audio is another strong point of the BackBeat Pro+ and this product supports a good range of audio levels, particularly with its mid-range and bass. Bass can be quite strong but thankfully it does not distort the music or the audio. All in all, it produces exceptional audio at all different ranges in the spectrum.
The noise cancellation enhances the audio which is great for travel such as on planes or trains where there is lots of background sound. So whether I was playing games, listening to a wide variety of different musical genres or watching TV Shows and movies, I could not fault the audio quality of the BackBeat Pro+! The device even has technology to help reduce lip-sync delays thanks to its aptX low latency audio codec.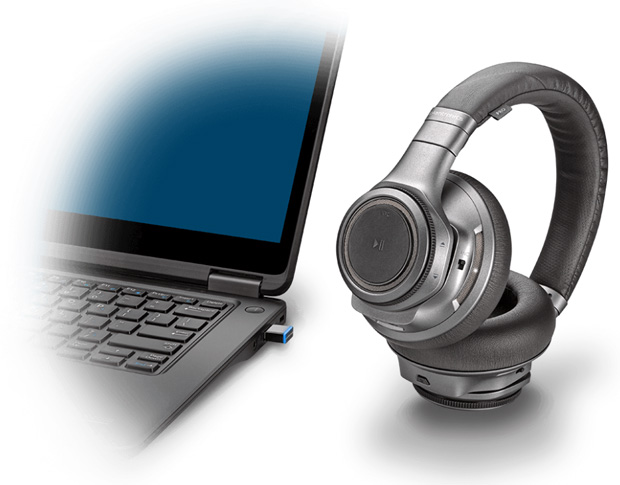 Final Thoughts
The BackBeat Pro+ from Plantronics is a remarkable headset from this company which offers brilliant and flawless sound, excellent features but does come at a cost which is $419AUD. Nonetheless this is a premium product and really delivers. Add in easy installation, portability, very intuitive controls and the Platronics BackBeat Pro+ are headphones that can be used by anyone and everywhere!
Highly recommended!
The BackBeat PRO+ is now available at OfficeWorks at the RRP of AU $419.00 (Feb 2016)
For further information please visit: http://www.plantronics.com/au/product/backbeat-pro-plus