Romance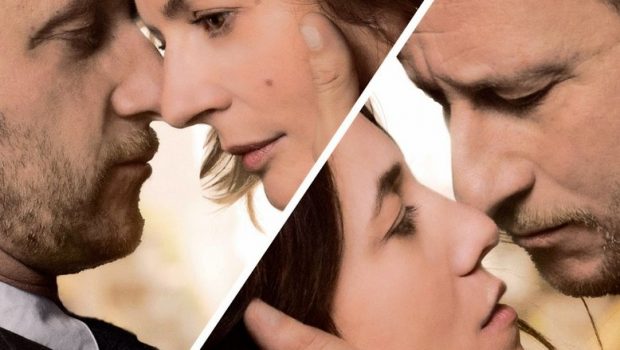 Published on June 30th, 2016 | by Natalie Salvo
Three Hearts (3 Coeurs) DVD Review
Summary: "Three Hearts" is a contrived romance that could have benefited from a different soundtrack and additional characterisation. But despite these flaws it is redeemed by some stellar performances and relatable themes.
3.5
Bizarre Love Triangle!
Three hearts. Two love stories. One film. "Three Hearts (3 Coeurs)" is a French film involving a love triangle. But this is not your standard challenge for romance. The two women vying for the man's affections are actually sisters. What ensues is a subtle and nuanced drama that reflects on chance, destiny and a kind of love that it is often quite messy.
The film is by Benoît Jacquot and it stars a sort of who's who of French cinema. The still-beautiful Catherine Deneuve stars as the knowledgeable but tight-lipped family matriarch while her real-life daughter, Chiara Mastroianni is playing her on-screen daughter, Sophie. The latter is left behind in France and meets a hapless tax officer, Marc Beaulieu (Benoît Poelvoorde). He offers to help out with some accounting work for the family after Sophie's sister, Sylvie (the intriguing, Charlotte Gainsbourg) leaves the family business in order to travel to America with an ex-boyfriend.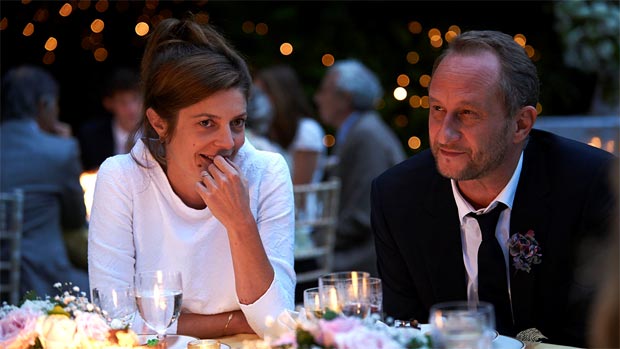 Beaulieu and Sophie fall in love and marry and all seems to be going well until Beaulieu realises that his wife is the sister of a mysterious woman he once met. Beaulieu had met the gorgeous Sylvie one night many years earlier when he missed his train to Paris from the small, provincial town where she lived. Beaulieu and Sylvie hit it off that night, chattering away about anything and everything and they had made plans to meet again but fate intervened. Beaulieu was left with no contact details for the enigmatic object of his affection.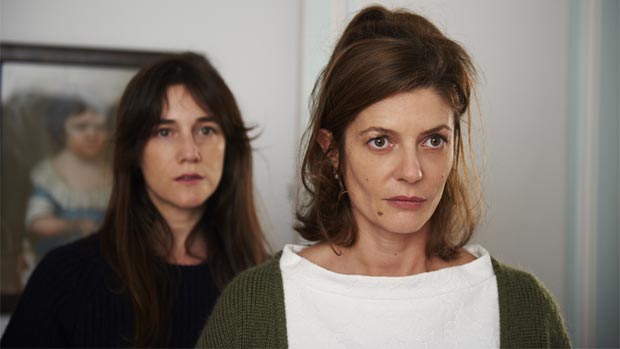 "Three Hearts" is a contrived, romantic tale and the characters would have benefited from being more richly realised and characterised. The film contains an off-moment involving some Chinese businessmen and the soundtrack can be a little too ominous and overbearing at times (the sounds would have better suited a thriller, not a drama.) But despite some flaws, "Three Hearts" is redeemed by some stellar performances and its melancholic love story and tragedy. This is ultimately a sad, bizarre love triangle where lady luck often wields a hand of heartbreak and despair.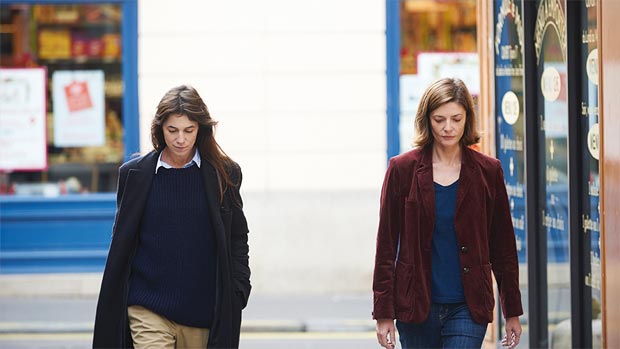 DVD Details
Director – Benoît Jacquot
Actors – Benoît Poelvoorde, Charlotte Gainsbourg, Chiara Mastroianni, Catherine Deneuve
Film Genre – World Cinema
Label – Madman Entertainment
Audio – French (Dolby Digital 5.1)
Subtitles – English
Running Time – 104
Region Coding – 4
TV Standard – PAL
Rating – M
Year of Release – 2014
Primary Format – Movies/TV – DVD