Romance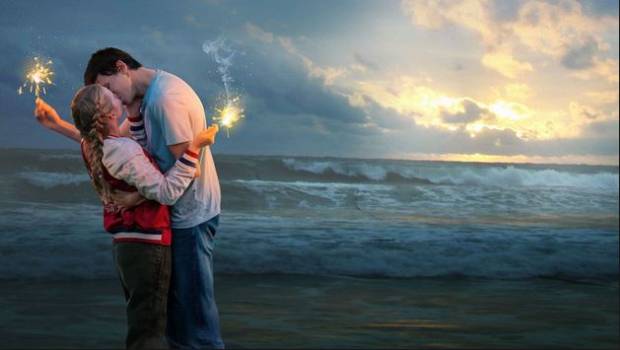 Published on July 31st, 2018 | by Natalie Salvo
Every Day DVD Review
Summary: A teen rom-com with paranormal elements and a message. This film may be well-intentioned but is far too quirky for its own good.
If you were to take a soppy teen love story written by Nicholas Sparks and add a twist of body-snatching last seen in the likes of "Freaky Friday" then the result would be "Every Day." The film is based on an average, everyday girl who falls in love with an extraordinary being named A. The result is a predictably long and saccharine teen rom-com.
"Every Day" is based on a book by David Levithan and is adapted for the screen by Jesse Andrews ("Me & Earl & The Dying Girl.") It is directed by Michael Sucsy "Grey Gardens" and it seems like it is trying to cater for the young adult genre and their love affair with all things paranormal (think of "Harry Potter," and "Twilight," to name a few.) But the main problem with this film is that a lot of it feels quite hollow and like a missed opportunity, overall.
Angourie Rice ("The Nice Guys") stars as Rhiannon. She is a rather under-developed character and a smart, teen girl who is in a relationship with the jocular, Justin (Justice Smith, "Paper Towns"). One day the pair have an amazing time together. They connect on so many levels and Rhiannon really opens up to Justin in ways that she has never managed to before. Everyting is going swimmingly except that Rhiannon soon learns that Justin actually wasn't who she thought he was.
Enter A. This character (and there's around 20 different actors playing this role in total) is an empathetic, kind and emotional being who has a major crush on Rhiannon. But the problem is that A wakes up in a different body every day. A is generally around the same age and often in the same area as Rhiannon but this being has no control over what gender, age, shape or race it will appear in on any given day.
The whole idea for this film is that it is encouraging people to love a person for what they are like on the inside, because that's what truly matters. It's a lovely and well-intentioned idea in theory but the whole premise requires a huge suspension of disbelief to go along with such an inexplicable and implausible plot.
There are also lot of contrivances because miraculously these two lovebirds always manage to find each other on any given day. The big exception is when A winds up inhabiting Rhiannon's body, which is really quite creepy and weird. In that case, Rhiannon feels the same feeling of amnesia that the others who have been used by A experience. At least A has good enough graces to not make any major decisions while inhabiting another person's body. The bonus features are good and include some behind-the-scenes featurettes and deleted scenes.
"Every Day" throws up a lot of questions about tomorrow and what it holds. It also features a lovely message about embracing diversity and is ultimately a well-intentioned film. But at the end of this day it seems like this film is far too quirky and contrived to really cut through. The romance may be nice and pleasant enough but soon you'll be left wishing for tomorrow and not in a good way…
DVD Details
Director – Michael Sucsy
Actors – Angourie Rice, Owen Teague, Debby Ryan, Maria Bello
Film genre – Drama
Label – 20th Century Fox
Audio – English (Dolby Digital 5.1)
Running Time – 93
Aspect ratio – 1.78:1
Region Coding – 4
TV Standard – PAL
Rating – PG
Consumer advice – Mild themes and coarse language
Year of Release – 2018
Primary Format – Movies/TV – DVD