Documentary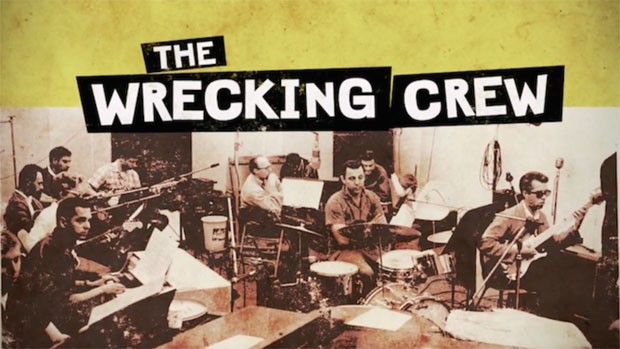 Published on March 7th, 2016 | by Natalie Salvo
The Wrecking Crew DVD Review
Summary: "The Wrecking Crew" is a fun little documentary film about the hard-working, talented and dedicated group of session musicians who shaped America's West Coast music of the sixties and seventies.
For the record, The Wrecking Crew were an amazing group of musicians. It's also the name of a group of artists you're unlikely to have heard of, except in their music. "The Wrecking Crew" is a film that looks set to redress all that because it plays out like a love letter to some unsung heroes of American music, especially West Coast sounds from the sixties and seventies.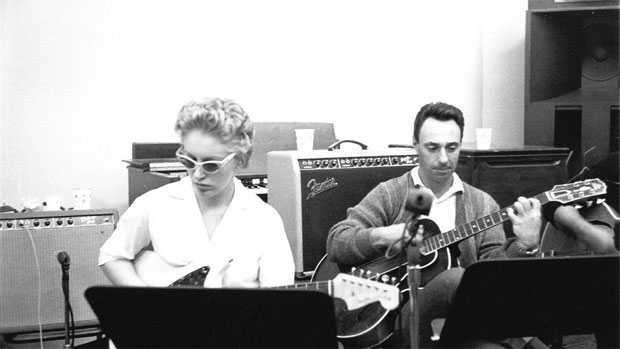 The film is directed and narrated by Denny Tedesco, the son of Wrecking Crew guitarist, Tommy Tedesco. The documentary commenced shooting in the nineties shortly after Tedesco senior was diagnosed with cancer (and this fact is painfully obvious in the fuzzy visuals and video footage captured with the wrong aspect ratio for films). Tommy Tedesco was an amazing artist and raconteur and his contribution to this film is great and like his session musician colleagues, he offers some real musicality as well as interesting and funny anecdotes from his life at the top and what happened after the bubble burst.
The Wrecking Crew had a revolving cast of approximately 20 members playing guitars, bass, drums, horns, strings and percussion. They put their invisible stamp on everything from the Mamas & The Papas to The Monkees, The Beach Boys' "Pet Sounds" record and Phil Spector's "Wall of Sound" (think The Righteous Brothers, The Ronettes and The Crystals). These studio musicians also played on numerous advertising jingles and TV themes like Bonanza, Batman and The Pink Panther, to name a few.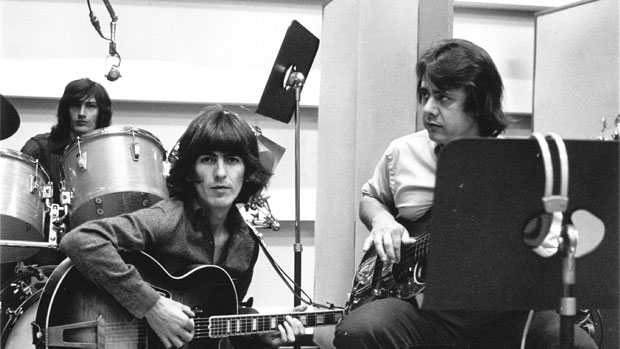 This documentary draws together interviews with some of the artists that utilised the group's services. Brian Wilson, Nancy Sinatra, Cher, Micky Dolenz, Peter Tork, Al Jardine and Roger McGuinn are interviewed as well as Dick Clark and actual members of The Wrecking Crew, most notably Carol Kaye, Hal Blaine and Earl Palmer. Some of this footage is quite dated (Cher speaks kindly of Phil Spector who is currently in prison while Wrecking Crew member-turned-solo-artist, Glen Campbell speaks insightfully despite his now being hospitalised for Alzheimer's disease and let's not start on the people who are long passed away since filming began).
This documentary has the perfect soundtrack and it was musical licensing issues that held up its release in the first place. It's really interesting to hear these lesser known artists talk, much like it was enjoyable to hear from the back-up singers in "Twenty Feet From Stardom" and Motown session musicians in "Standing In The Shadows Of Motown".  But "The Wrecking Crew" is far from flawless and it is a little ramshackle and disorganised at times. The narrative arc is a little unclear and it does oscillate between being a story about the whole ensemble and just focusing on Tedesco's individual one. If you can look past these minor hiccups, however, you can still have a thoroughly enjoyable journey or carpet ride through great walls of sound.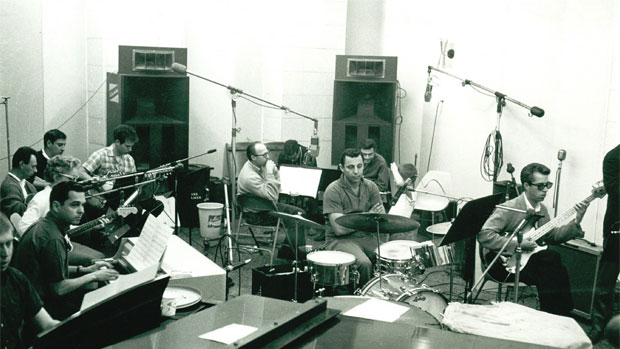 "The Wrecking Crew" is a fun little film about the hard-working, talented and dedicated group of musicians by the same name who transformed sixties pop music and more. This is an enjoyable and entertaining nostalgia trip about some little-known subjects who are finally receiving their long-overdue kudos and plaudits. In all, this is one unpolished and illuminating documentary gem about a halcyon chapter of American music.
DVD Details
Director – Denny Tedesco
Film Genre – Documentary
Label – Madman Entertainment
Audio – English (Dolby Digital)
Running Time – 101
Region Coding – 4
TV Standard – PAL
Rating – PG
Year of Release – 2008
Primary Format – Movies/TV – DVD