TV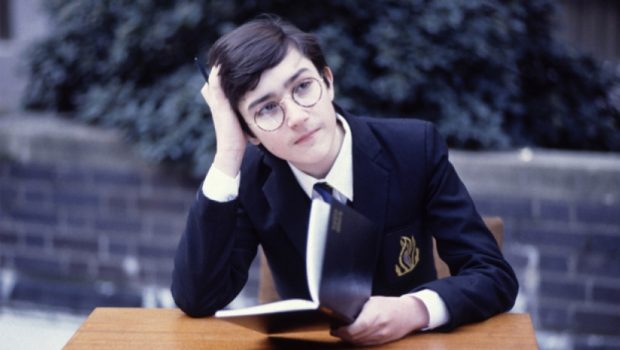 Published on April 7th, 2019 | by Natalie Salvo
The Secret Diary of Adrian Mole Aged 13 3/4 DVD Review
Summary: A great British series about a teenager who acts like he's going on 35. Adrian Mole is a pleasant and nostalgic romp down memory lane.
"The Secret Diary of Adrian Mole Aged 13 ¾" smells like teen spirit. The English TV series from the 1980s examined the trials and tribulations of an almost 14 going on 35-year-old. The program is now a fun slice of nostalgia for anyone who has ever felt teen angst and tried to grow up before their time.
This series is adapted from the book with the same name by the late Sue Townsend. Her idea was to have a self-centred character negotiating first world problems before we'd even dreamed them up. In this show, Mole is both a character and a narrator. He is played by Gian Sammarrco in one of his few TV roles. The book is often driven by Mole's thoughts and perspectives, so at times you feel like something is lost in translation, as the story moves from the page to centre stage.
Mole's world is a rather insular one. The characters include his well-meaning mother (Julie Waters and Lulu) and his errant Dad (Stephen Moore). The couple are constantly on the verge of divorce and this plays havoc with Mole's mind. Luckily Mole has a nice distraction because he is smitten by a posh classmate of his named Pandora (Lindsey Stagg). This affection begins in an unrequired way, but after the episode with the red sock protest, the two prove inseparable. Pandora is also the inspiration for the show's fantastic, Ian Dury-penned theme song.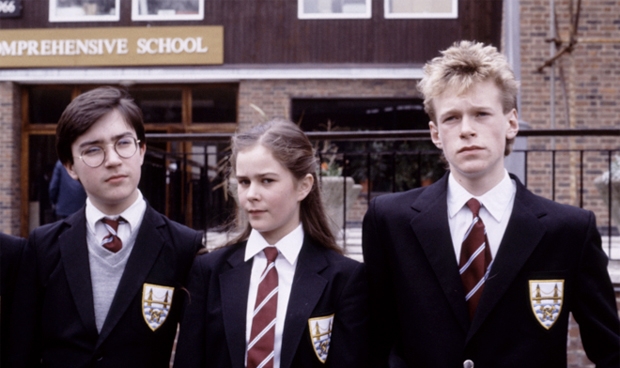 The other supporting characters in Adrian's world are his opinionated and direct grandma (Beryl Reid) and a bully named Barry (Chris Gascoyne). Mole doesn't do the best at school, he is somewhere in the middle. But what he is passionate about is his writing and poetry. He frequently sends the latter off to the BBC, even though he fails to get published or a reply.
This series has dated since it first aired in 1981. The show includes events from that period like Margaret Thatcher as prime minister, as well as the Falklands War and Charles and Diana's wedding. The video footage shows signs of deterioration that are typical for the period. In spite of these historical elements, audiences will enjoy this nostalgic romp down memory lane.
"The Secret Diary of Adrian Mole" is ultimately a rather bittersweet comedy. Mole is such a well-written and human character that he continues to charm almost forty years after he first graced our screens. This show reminds us of our awkward teen years when we were racked by zits, angst and impossible parents. This is a classic teen series with a great British sensibility.
DVD Details
Actors – Gian Sammarco, Julie Walters, Lulu, Stephen Moore
Film Genre – TV Comedy
Label – Via Vision Entertainment
Audio – English (Dolby Digital 1.0)
Running Time – 165
Aspect ratio – 1.33:1
Region Coding – 4
TV Standard – NTSC
Rating – PG
Consumer Advice – Sexual references
Year of Release – 1985
Primary Format – Movies/TV – DVD