TV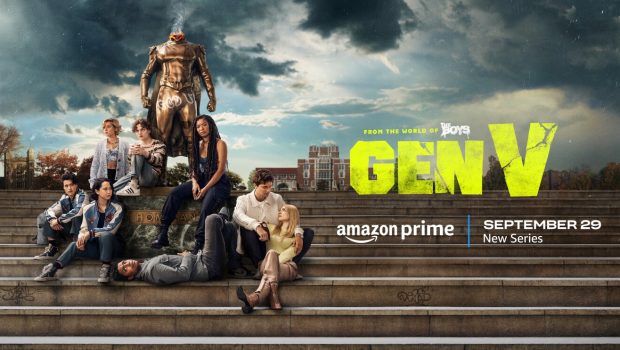 Published on September 28th, 2023 | by Andrew Paul
GEN V EPISODE 1 REVIEW (The Boys Spinoff) #Spoilers @genv
Summary: Gen V Review: If you thought the members of the Seven were bad… wait till you meet the students of God U!
"The Boys" are back… well technically Gen V, a spin-off from this pop culture phenomenon that is just as gripping, entertaining and disturbing as the original series. For the uninitiated, this series is based in the same world of The Boys where "heroes" have been created by the corporate entity known as Volt, however unlike us mere mortals, they are seriously flawed individuals thanks to a drug called Compound V which gave them super powers. As a result, most of these are heroes (aka supes) have their own agenda that is often driven by the seven deadly sins – pride, greed, lust, envy, gluttony, wrath and sloth. Needless to say, the end result is always ominous and is a match made in streaming heaven!
If you thought the members of the Seven were bad… wait till you meet the students of God U!
Gen V is developed by the executive producers of "The Boys", Eric Kripke, Evan Goldberg and Craig Rosenberg, including showrunners Michele Fazekas and Tara Butters who successfully capture what made the original series so darn entertaining. Like the base series, the acting of this adult parody of superheroes is great as is the world building and various intertwined story elements, including way too many gruesome scenes, over the top sex scenes and lots of laugh out of moments that have been a staple of The Boys.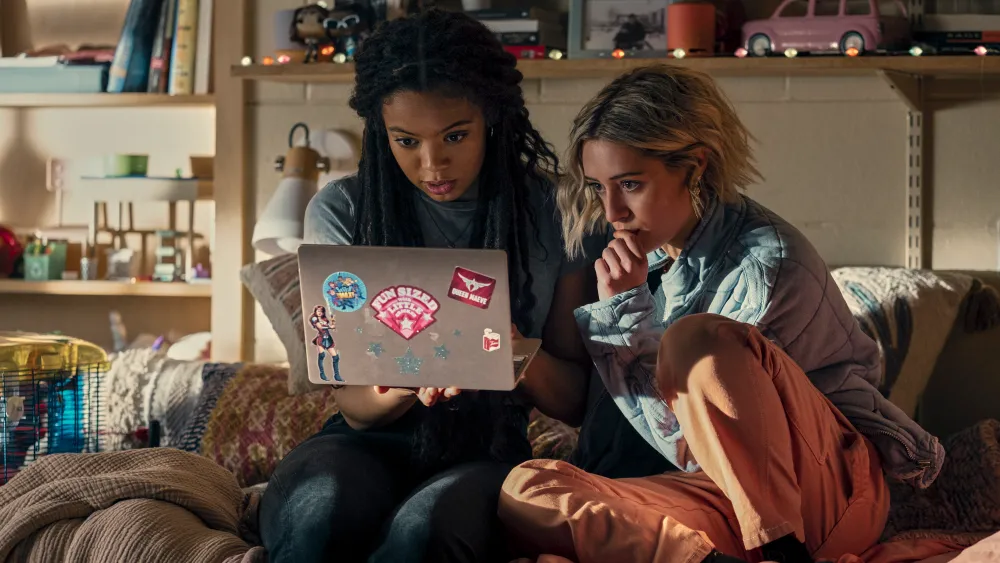 Gen V is set at Godolkin University (God U), a place where these genetically modified humans can be tutored to become the future of America such as crime fighters or something totally opposite, even dancers. It's basically a twisted version of Marvel's Xavier's School for Gifted Youngsters. Unfortunately this is all under the auspice of Volt (without professor X protecting the students) that leads to the darker psyche of humanity and more so, control. While many students attending this university dream to major in the School of Crime Fighting and eventually become part of the Seven (think a dark version of Zak Snyder's Justice League meets the parodies from original Starship Troopers and Robocop) like Queen Maeve (Wonder Woman) or A-Train (The Flash), this is unachievable for most which makes for interesting dynamics.
Cue in the star of the series Marie Moreau (Jaz Sinclair), a girl that once she reached puberty unwittingly murdered her parents when she found out she could manipulate blood by turning it into a weapon. She later discovered that she could also heal. We also learn that Marie was given Compound V from her parents, however her super powers didn't manifest until puberty which ended in disaster and she has vowed to prove her sister that is not the monster that killed her parents.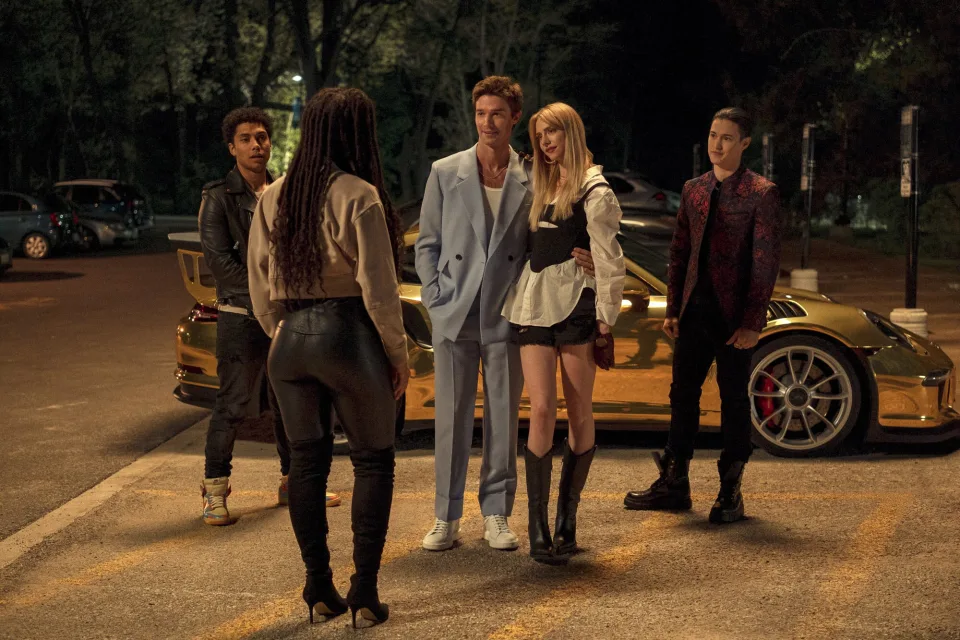 It is at Godolkin University where she meets her new roommate Emma (Lizze Broadway) whose special power is to shrink to "Tinkerkbell" size and needless to say, there is a sex scene with a fan and his giant… well, you get the point. Yes, this is "The Boys" spinoff. Although Marie valiantly attempts to keep out of trouble, she drawn to the wrong crowd that includes Golden Boy (played extremely well by Patrick Schwarzenegger), Andre (Chance Perdomo), Jordan Li (London Thor / Derek Luh) and Cate (Maddie Phillips) who all have their own interesting super powers. Unfortunately on a drug infused night out and accidental attempted murder, things go awry for these "golden" students that opens up to a mystery of "The Woods" and the death of the head of the university, Professor Brinkerhoff (Clancy Brown)… welcome to Gen V!
The star of the first episode was Jaz Sinclair as Marie Moreau who is tormented by the murder of her parents and is attempting to right her wrongs. Additionally Patrick Schwarzenegger is fun as Golden Boy and has parallels to Homelander as does and Chance Perdomo who also channels his inner A-Train. I'm eager to see where Lizze Broadway's character goes as "Tinkerbell" and also London Thor and Derek Luh who play the split gendered Jordan Li. So while the first episode heavily borrowed on elements from "The Boys", there is a deeper mystery at hand that once again had me hook, line and sinker!
Final Thoughts?
With the delay in The Boys due to the writer's strike in the United States, Gen V is the perfect panacea to get your fix of these crazy supes. It's bad, it's good and it's way over the top that makes it perfect for fans wanting more!
The first three episodes of 'Gen V' premiere on Amazon Prime on Sep. 29, with remaining episodes airing weekly on Fridays.