Drama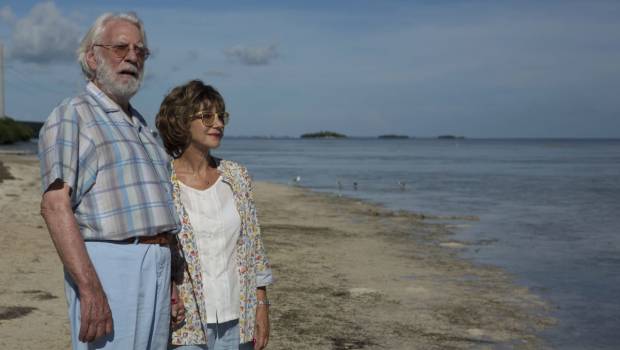 Published on August 25th, 2018 | by Natalie Salvo
The Leisure Seeker Digital Review
Summary: Two grey nomads embark on one last trip. A gentle and predictable dramedy ensues.
If you were in your twilight years and staring down the barrel of a cancer or dementia diagnosis, what would you do? Well, if you're Ella or John Spencer, the main characters in the dramedy film, "The Leisure Seeker," you embark on one last road trip. These two grey nomads want to squeeze this in before their concerned kids consign them to a life in a hospital or a nursing home. The result is an amiable if well-worn stroll down memory lane.
The film marks the English language debut of Paolo Virzì who adapts a novel by Michael Zadoorian along with co-writers, Stephen Amidon, Francesca Archibugi and Francesco Piccolo. This group have taken some liberties with the source material and the result is a journey that feels a tad episodic at times. The pair travel from Boston to Ernest Hemmingway's house in Florida in a clapped-out camper van called the "Leisure Seeker." Along the way they travel, bicker, remember the past and encounter some bumps in the road, as secrets are revealed.
Helen Mirren stars as Ella, a no-nonsense, Southern lady who has been diagnosed with terminal cancer. She has recently become the primary caregiver to her husband of 40 years. John (Donald Sutherland) is a retired English professor whose memory is quickly fading on account of his Alzheimer's disease. Ella is an interesting character insofar as she displays various emotions from doting wife to exasperated carer and former lover, and everything in between. This certainly lends the film a brush of realism; it's a shame that other scenes (like the one where the couple are held-up) don't match-up with these proceedings, in terms of their overall tone.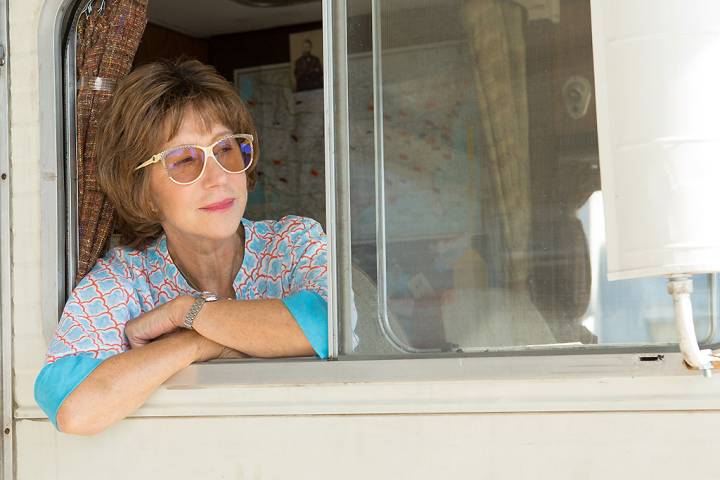 This story is hardly life-changing. It is certainly not the most unique premise. It follows a well-trodden and predictable track. Some audiences may find it a tad too cloying and saccharine for its own good. But at its core, "The Leisure Seeker" is a well-intentioned piece and a study of the lives of a married couple who grow old together while grappling with their different illnesses.
The extras include interviews with Mirren and Sutherland as well as a single featurette. The film is something that will be enjoyed by those wanting to watch a sweet-and life-affirming story, because it's all rather pleasant and nice, albeit predictable. Sutherland and Mirren certainly share an easy and breezy chemistry and the journey rolls by at a gentle pace, meaning the film lives up to its namesake.
"The Leisure Seeker" is a bittersweet tale about two retirees taking one last trip. In parts nostalgic and endearing and in others a tad too saccharine, this road trip covers the same old ground and passes by all of the expected signposts. This makes it an amiable journey through a well-known past and present.