Drama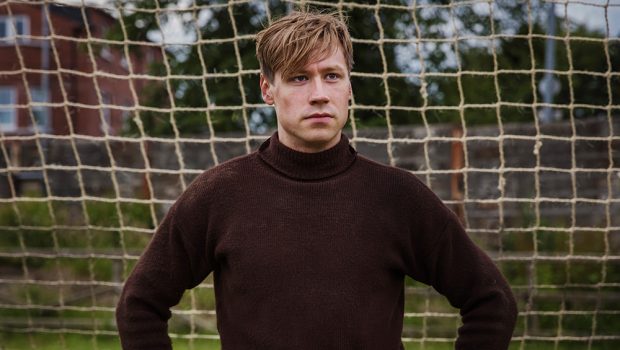 Published on September 30th, 2019 | by Natalie Salvo
The Keeper DVD Review
Summary: This film tackles a lot of ground and is based on extraordinary, true events. Come for the football and stay for this warm, human story.
A German paratrooper walks into a goal post. The rest is history. The film, "The Keeper" is a dramatic, sports bio-pic about how a former prisoner-of-war (POW) became an FA Cup winner. This hits many goals by offering up a little something for everyone to enjoy.
This story is directed by Marcus H. Rosenmüller and is based on a screenplay by the former as well as Nicholas J. Schofield. A quick search on the internet shows that some poetic licence was employed here. But like those fans of "Bohemian Rhapsody," if you prefer entertainment over pure fact than you're in for a good game.
David Kross ("The Reader") stars as Bert Trautmann. He is a German soldier who was decorated with an Iron Cross from the Nazis. He is detained in a POW camp in England towards the end of the Second World War. A local grocer and football club manager, Jack Friar (John Henshaw) spots the youngster's talents. Trautmann has stellar goal-keeping skills. These will see him scouted for the Manchester City football club.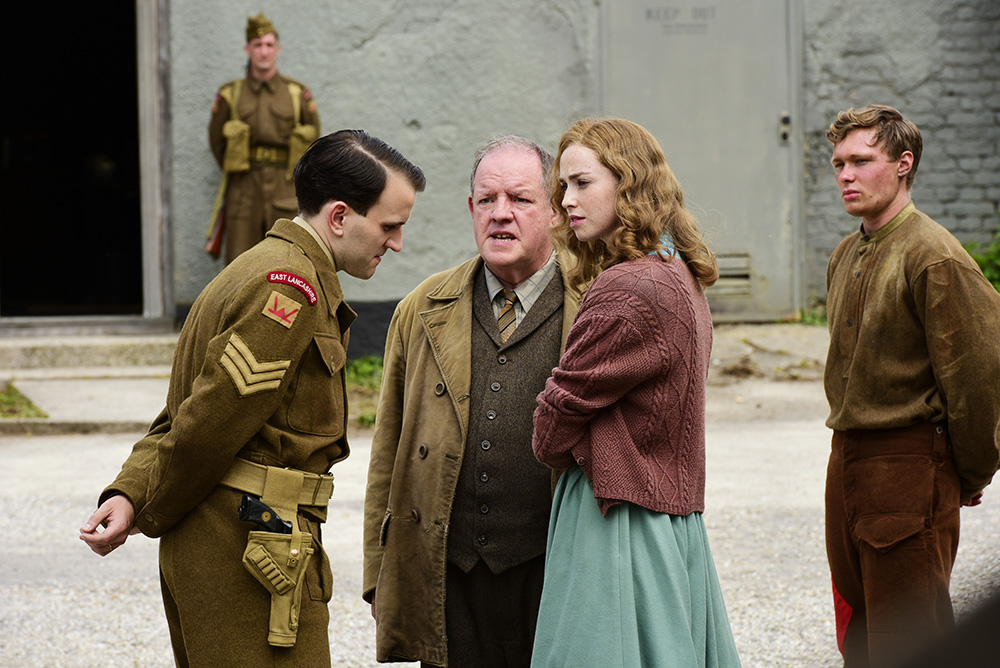 This film starts out as one that focuses on the POW's plight. It then pursues a romantic turn when Trautmann meets Friar's daughter (Freya Mavor, who has excellent chemistry with her co-star). This English rose is quite stubborn and prejudiced at first. But she is indicative of the general sentiment shared by the British towards the Germans at the time. Eventually, Trautmann wins her over with admiration and charm. It is here that the film changes direction again and instead looks more like a traditional sports biopic.
Trautmann's story is incredible enough with all of the above details. But consider another extraordinary thing: in the 1956 FA Cup final he broke his neck saving a goal. Yet he played on and became a true legend. It's fascinating to watch Trautmann's story, even if you aren't a sports fan. While Kross does a fantastic job with his performance, you can't help but feel like the character is a little too soft and passive at times. Audiences will fall for Trautmann's charms and a lovely soundtrack, but sometimes the gloss seems a little too bright to ring true.
"The Keeper" is a warm film that is told with real heart and humour. It tackles some big issues like xenophobia and prejudice with a sensitive hand. This ultimately makes for one intriguing story. "The Keeper" is a film about a good game and it is also one that will appeal to audiences because Trautmann is a true keeper.
DVD details
Directors Marcus H. Rosenmüller
Actors David Kross, Freya Mavor, John Henshaw, Harry Melling, Michael Socha
Film Genre Drama
Label Madman Entertainment
Audio English (Dolby Digital 5.1)
Running Time 120
Aspect ratio 1.77:1
Region Coding 4
TV Standard PAL
Rating M
Consumer Advice Mature themes, violence and coarse language
Year of Release 2018
Primary Format – Movies/TV DVD