Music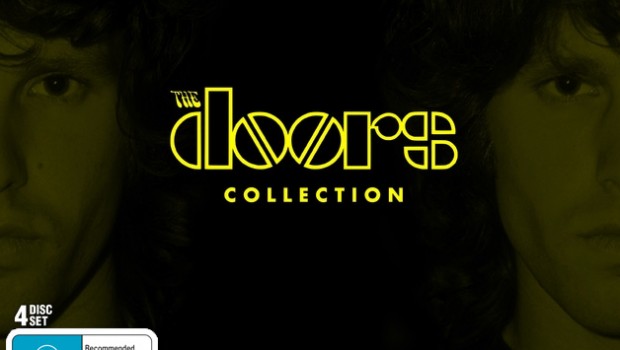 Published on January 24th, 2016 | by Tony Smith
The Doors Collection DVD Review
Summary: The Doors Collection is a must have DVD set for any fan or music lover!
The Doors has always held a very special place in my choice of music and even though Jim Morrison died at the early age of 28, his influence on music has been quite profound which is still being felt today. Given the popularity of their music, their albums have sold over 100 million copies and if you want to experience The Doors again in all their glory, then this is the collection for you!
Well presented in a "The Doors" themed cardboard box, this collection boasts four DVD's that include;
The Doors R-Evolution
The Doors Live at the Bowl '63
The Doors Mr. Mojo Rising: The Story of L.A. Woman &
The Doors: Feast of Friends
The Doors Collection is basically a celebration of their life and music and how it touched millions of people from around the world. It's also a great history lesson and filled with lots of information, interviews and of course videos of them playing.
One standout disc in this collection (for me anyway) is The Doors Mr. Mojo Rising: The Story of L.A. Woman which is basically a history of The Doors plus the enigmatic Jim Morrison which even includes interviews with band members Ray Manzarek, John Densmore & Robby Krieger. Hearing personal accounts about their involvement is quite engaging and really sheds a new light on this 60's and 70's music sensation. It even contains a previously unreleased track "She Smells So Nice" with a montage of imagery from The Doors in their prime. Add in the songs from Love Her Madly plus the L.A. Woman and this disc brought back fond memories of their music.
Then you have The Doors: Feast of Friends which follows this band during their 1968 summer tour that once again goes behind the scenes of their music, their friendships and what made this band tick. This disc also contains some great bonus extras that include Feast of Friends: Encore, The Doors are Open and The End which is easily one of the best recordings of this song to date, particularly with the included footage. These bonuses also include additional interviews and snippets from their tour which is thoroughly enjoyable as a Doors fan.
Another highlight of this release was Live at the Bowl 1968 which was one of their most memorable concerts and included songs such as Light my Fire, The Unknown Soldier and Backdoor Man which almost feels like you have been transported back to this era. Even though this was filmed almost 50 years ago, it's been restored and remastered for DVD that improves both the picture and video quality. Add in 16:9 widescreen, Dolby Digital 5.1 and this disc will definitely be played quite a few times on your DVD or Blu-ray player. There are also additional bonuses such as additional tracks and the great performance of Light My Fire from The Johnathan Winters Show.
Finally we have R-Evolution that is a collection of previously unreleased footage that includes songs such as Break on Through to the Other Side, Wild Child and Ghost Song. It's great how this collection of songs showcases this band through not just their career but also modern renditions of the music by surviving band members. Add in commentary, outtakes and a documentary called Breaking Through the Lens, this is another wonderful addition to this great collection about a ground-breaking band!
Final Thoughts?
With a running time at almost 9 hours, this four disc collection is a true keepsake for fans of The Doors that not only takes you behind the scenes with interviews and unseen footage but highlights their amazing music from videos and tours that will really get your motor running.
Highly Recommended!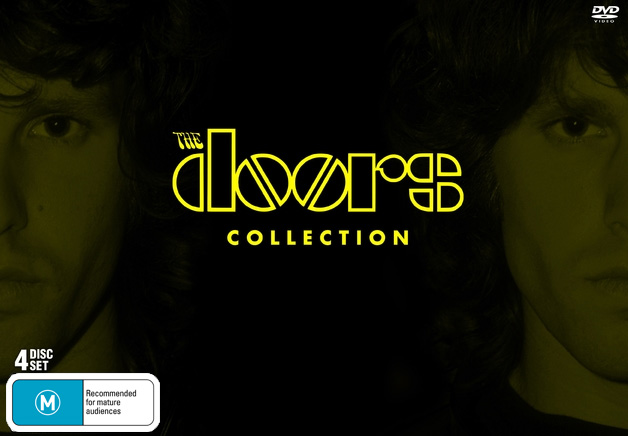 DVD Details