Crime & Thriller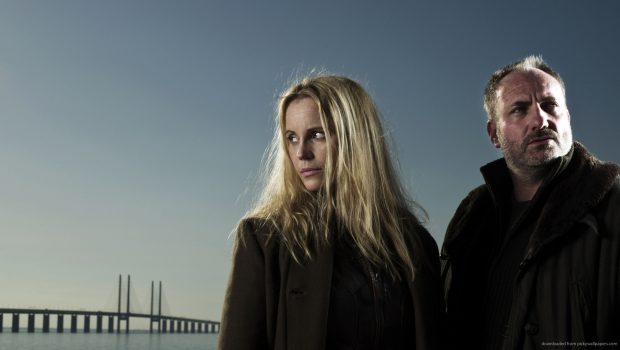 Published on May 7th, 2016 | by Lyla Saudi
The Bridge Boxset (Seasons 1, 2 & 3) DVD Review
Summary: Three seasons of a captivating Scandinavian crime drama full of dark twists, turns and plots that will keep you on the edge of your seat
The Øresund Bridge, the longest in Europe, connects Sweden to Denmark and is the main backdrop for this original Scandinavian crime drama starring Sofia Helin as Saga Norén, Kim Bodnia as Martin Rohde and Thure Lindhardt as Henrik Sabroe. Created and beautifully written by Hans Rosenfeldt and spawning multiple remakes around the world (most notably the US & UK/France versions), The Bridge sees two detectives from different countries and circumstances forced to work together to put an end to a serial killer's vicious crimes.
Season one. It is midnight and the Øresund Bridge shuts down for exactly 48 seconds. When the lights power back on the body of a dead female is found on the bridge at the exact border that links Sweden to Denmark. Enter two detectives, Saga Norén from the Malmö police department in Sweden and Martin Rohde, from the Copenhagen police department in Denmark. Jurisdiction is debated and tension is obvious as forensics discover the body is made of two halves of two different women. The top half, a prominent Malmö city councillor and the bottom half, a prostitute from Copenhagen. Saga and Martin must work together to find the psychopath dubbed the 'Truth Terrorist' who continues to commit a string of violent crimes aiming to highlight perceived social injustices across both nations.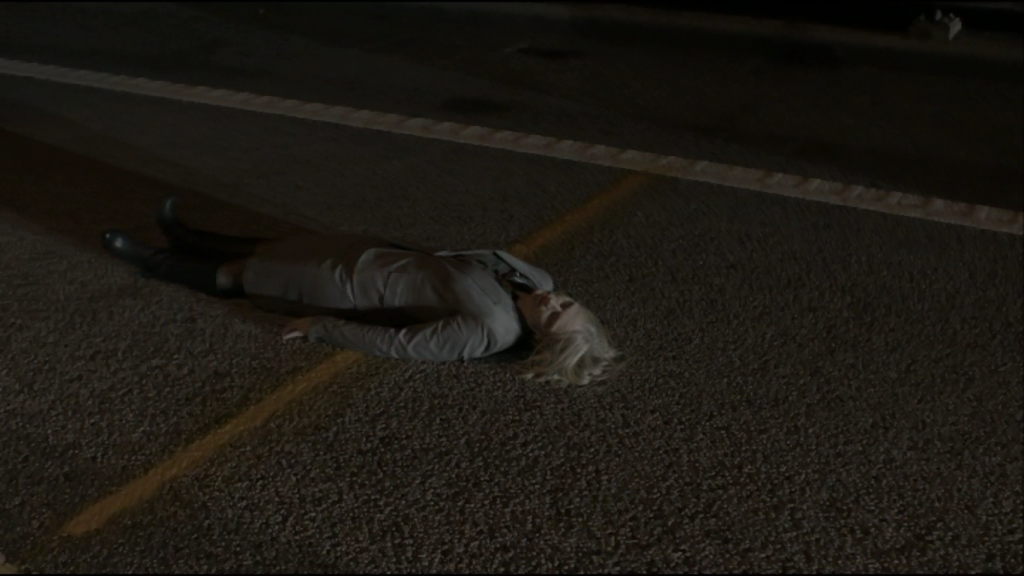 Season two. An unmanned coastal tanker rams into the Øresund Bridge. Saga is first to the scene finding a group of victims kidnapped, chained and barely conscious below deck. It is soon discovered that each victim has been infected with a lethal virus turning the kidnapping case into a murder investigation. A group of disguised eco-terrorists release a viral video claiming responsibility for the deaths and that unless their demands are met more crimes will soon follow. And they do. As victims are both Swedish and Danish, Saga finds herself reunited with Martin in a race to find the perpetrators before more innocent lives are lost.
Season three. Hellen Anker, a Danish activist for LGBT rights is found dead, posed at a building site in Malmö with an emoticon smile drawn on her face in red lipstick and her heart removed. Additional murders follow with each victim again posed, missing a body part and with the same unmistakable smile. With all fingers pointing to an anti-LGBT video blogger and right-wing lawyer, Lise Frise Andersson, Saga is assigned to the case, this time teaming up with a new Danish partner, Henrik Sobroe (as Martin no longer works for the Copenhagen police department). Saga's estranged mother enters the season causing problems that eventually lead Saga to question herself, her ability to work and her mental stability. It is Henrik who supports her through her dark period, building her back up enabling them to chase the killer whose motives are so fantastically farfetched it adds an enthralling dark twist to the story.
Sofia Helin is a great actor who plays her character beautifully. You see Saga is autistic (which is cleverly never fully explained in the series), socially disconnected, lacks empathy, robotic in conversations and yet her high intellect and impeccable memory makes her a great detective and an intriguing personality. Paired with Kim Bodnia's likeable, laid back, charming character who is not afraid to break the rules, they make for an unlikely duo that plays off one another in a sort of brother/sister relationship. Saga relies on him for social advice and in turn she teaches him about raw honesty. Together they form a respect for each other that develops into a close friendship.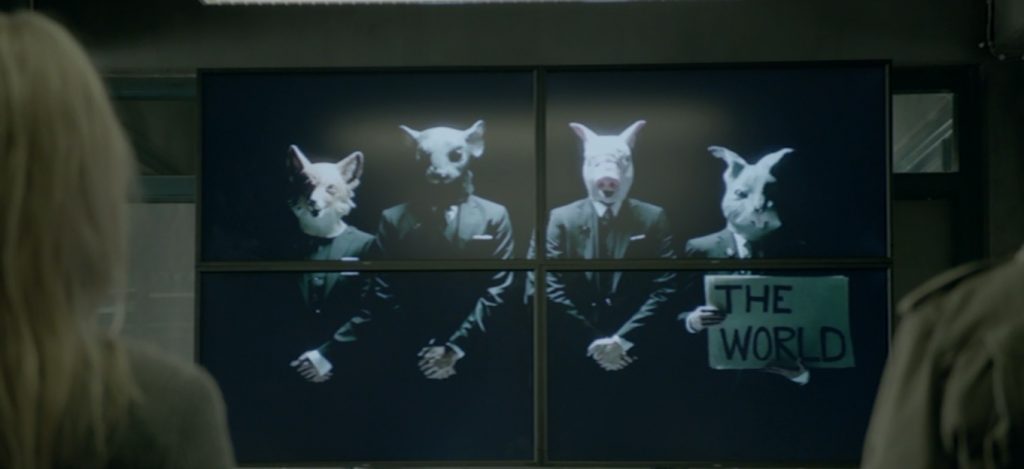 Henrik Sobroe was a break out character for me in season three. I loved his acting. He was so believable and real which is pretty impressive as he was a last minute addition to replace Bodnia's character, who pulled out of the show due to disagreements on the direction of season three. His dark past and hidden secrets brings a refreshing new direction to the series. Initially I was dubious as to how the partnership would work between Henrik and Saga but was surprised to find myself actually preferring it to the detective combination in previous seasons as they are so well suited for one another. More than a brother/sister relationship, you see Saga bringing down her social and personal defences, developing empathy on a deeper level, drawing you in and leaving you wanting to see this relationship explored further.
Audio & Video
The theme music for the opening and closing credits is a beautiful song called Hollow Talk by the Danish band Choir of Young Believers, setting the melancholy mood for each episode. The audio in all three seasons is fairly good. In one or two actions scenes the music overpowers a few words of dialog but that can be forgiven as it is barely noticeable. The cinematography is great. It showcases the beautiful landscapes and architecture in both nations with every scene shot in stunning high definition. The use of blue hues and cool tones highlight the gloomy theme throughout each season and I could feel the cold Nordic weather oozing out of the screen.
Final Thoughts?
This is a fantastic series to watch. The Bridge offers brilliant acting and amazing storylines. I highly recommend this series and cannot wait to see what season four has to offer. Although I did find the subtitles a bit pixelated, had some difficulty differentiating between the two languages, and felt the directors went a little overboard with Saga's autistic traits in the first half of season two, in the end that could not distract me from being on the edge of my seat, finding myself binge watching as many episodes as I could manage.
DVD Boxset Details
Actors – Sofia Norén, Kim Bodnia, Thure Lindhardt
Genre – Crime/Drama
Label – SBS
Audio – Danish/Swedish (Dolby Digital 2.0)
Subtitles – English
Number of Seasons – 3
Number of Discs – 9
Running Time – 1700 minutes
Region Coding – 4
TV Standard – Pal
Rating – MA15+
Year of Release – 2016
Primary Format – Movies/TV – DVD