Cosplay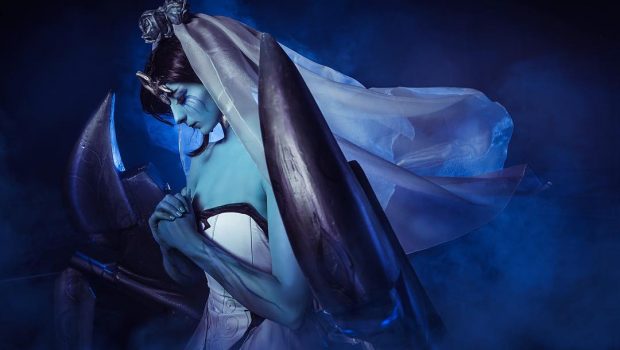 Published on January 10th, 2017 | by Admin
Sweet Poison Cosplay Interview … the angel from Russia
We sit down with Saint Petersburg's Sweet Poison Cosplay (aka Maria) to talk about all things cosplay and more!
How did you become involved in cosplay?
A few years ago, I found an article about cosplay. I'd like the idea of "costume play". Fortunately, my mom likes that idea too.
What is the cosplay scene like in Russia?
I know a lot of talented people who make such great stuff in my country! But people in my country love to judge each other and sometimes you get a lot of negatives comments…
Photos by Eva
Who was your first character that you cosplayed?
My first character was Ciel Phantomhive from Kuroshitsuji. I fell in love with this character.
Which character has been your favourite?
I love all my characters! Because everyone had an unique history and I can't choose the only one!
Where do you get your ideas from to cosplay?
From games and people mostly.
What's your funniest cosplay story?
Very interesting photo shoot with my Morgana from League of Legends. The photo shoot was in real cemetery at 12am. On the street a lot of people were afraid of me. So it was very funny!
Photos by wan-mei.deviantart.com/
What's been the most difficult costume to create?
Morgana! Very difficult to mount the wings to the dress and it was done at the last moment!
If you had unlimited money and time, which character would you create and why?
That's a difficult question. I don't know really.
Who do you hope to cosplay in 2017?
Oh! A lot of plans so little time. This year, I definitely do cosplay from these universes as Final Fantasy, Overwatch and The Witcher. Anyway, I hope so!
Sweet Poison Cosplay Gallery
http://sweetpoisoncosplay.deviantart.com