Events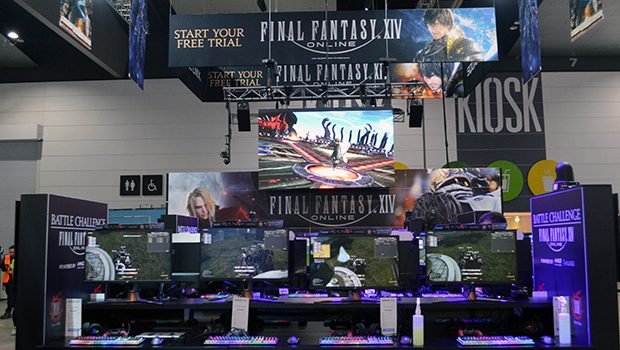 Published on October 8th, 2022 | by Daniel
PAX Aus 22: Day One! @PAXAus
PAX is back in the land down under, after two years of of covid, scheduling and cancellations. The world has finally returned to a state of normal where conventions can finally come back, gamers, cosplayers, comic and table-top game enthusiasts now finally have a reason to emerge from their collective caves. Hiss and growl the the sudden influx of sunlight and join the land of the social once more.
Packed to the rafters with indie games and AAA studios alike, alongside prominent gaming partners and suppliers and featuring plenty of panels and tournaments to sink your teeth into. PAX is quite simply the largest and most anticipated convention of the southern hemisphere. With so much to see and do, where would you start your PAX journey?
My PAX Aus 22 journey started with a special event even before the weekend began with a neat little social gathering put together by the social media team from Square Enix. For veterans and new players alike, to come together in a meet and greet style gathering at a local bar. There were prizes on hand as well and let's all agree that most of us were there for some free booze and to win some prizes. It followed onto today, using my special media powers to gain access to the expo hall an hour in advance of everyone else, I headed straight for the FFXIV Endwalker booth to attempt the Zodiarc challenge! After a quick media tour of the booth we were thrown right into it, as an avid raider myself I was all too familiar with how everything works. Some of my fellow media however, needed a helping hand to get sorted out, one I was all too happy to offer.
After a few wipes while the "sprouts" (FFXIV speak for new/inexperienced players) we finally got the hang of it and cleared! Earning ourselves a neat shirt and a tote bag with a few extra goodies in it! It was good fun meeting new people at the social gathering and at the Zodiark challenge, as well as being able to put some faces to some of the social media team that I've interacted with in previous ANZ media raid nights also put together by the team! They're all incredibly nice, chill and relaxed and if you get the chance to go, I highly recommend chatting them up, Conrad and team, consider this a personal shout out to you guys for some excellent work!
Ahem, enough of that. I'm glad I got the chance to go during my media early access hour, because as soon as it ticked over to 10am, the PAX masses flooded in and the booth was soon so full that they had to close the lines by midday! Citing a wait time of over 3 hours, which was a huge surprise to me because I didn't expect such a massive turnout.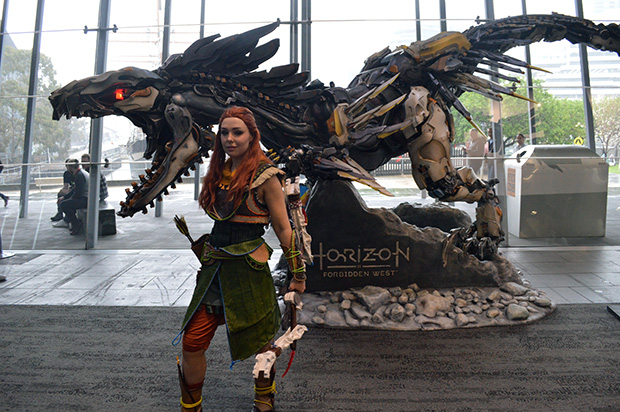 From here, my photographer friend and I toured the rest of the expo hall, grabbed some sweet merch and snapped up a few shots of the hall before and after it was packed full of patrons. Then it was off to the main theatre to have story time with Shuhei Yoshida, former CEO of SIE for Sony Interactive before becoming head of the Indies Initiative. He would talk about his wealth of experience and passion for indie games and their creators and how that passion helped him form strong relationships with small developers and to bring them into the Playstation family.
From here, I snagged up a quick lunch before the ever amusing Penny Arcade Q&A with the infamous Chris Straub, it wouldn't be PAX without Chris! As is always the thing with these Q&A sessions, Chris would doodle a comic strip for his D&D group, Acquisitions Inc whilst answering questions from the audience. And just like every year before it, it's always a fun experience listening in to Chris answer the various fan questions while he cracks jokes.
Then it was off to Kookaburra theatre for some sweet sweet betrayal, where we asked the question. What makes a character evil? Is the line between good and evil so clear or are they just different sides of the same coin? It's always a joy to attend various thought provoking panels like this, they get the creative writer in me thinking. Now to speed run any % through the rest of the panels, there was the Indie showcase, picking a few of the top indie games from the expo hall to show off, talk about and explain the creative processes that went into the games they've brought for PAX Aus 22! I missed the chance to catch a panel I was really looking forward to, "A Deep Dive into late 90s, early 2000s Nostalgia" so it was off to the expo hall to get some cosplay photos!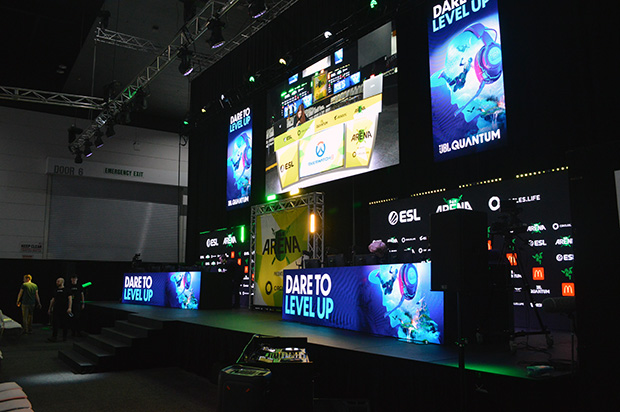 Friday is normally pretty quiet for cosplay, but it was great to see some quality cosplays, some who I've met at previous conventions and other at previous outings to PAX itself! All in all, it was a great first day and it was a good feeling to be back attending the big conventions after a few years off thanks to covid. I'm so hyped for the rest of the weekend, bring it on PAX!