Events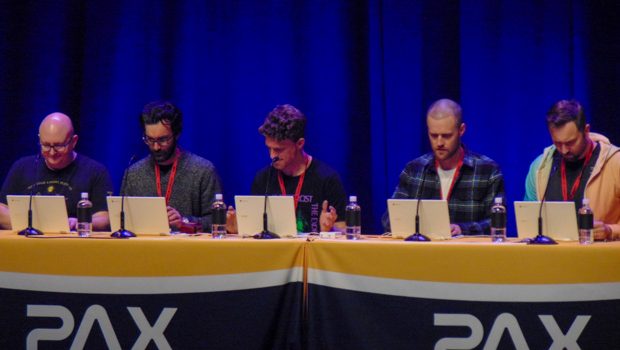 Published on October 9th, 2022 | by Daniel
PAX AUS 2022 DAY TWO
Day two and we're back at the Melbourne Convention and Exhibition Centre (or MCEC as it's been locally abbreviated to), yet another day, generally the busiest of the weekend for PAX Aus. And boy was it busy. Little did I know that media were only supposed to be allowed in one hour early for the Friday session (I found this out on the Sunday when I was directed to the general entry) but once again I was let in early.
My first order of business was to head back over to the FFXIV booth to check in with the team at the Zodiark challenge. The lead members of the team being known to me as they also organise the many A/NZ (Australia & New Zealand) media raid nights with some of the other media publications in Australia. It was definitely great to put faces to the names the day prior, but I was even more glad to get to know them over the course of the weekend (more on this in the Sunday summary). Before long it hit 10 am and the masses were swarming. The friends I met on Thursday's social gathering at the Emerald Peacock weren't able to join the queue on Friday, but thankfully they got in early. Having agreed to join them, together we waited for 3 hours to finally get our own shots at the challenge, I was simply going in to give them a hand, but lo and behold I got to have a second shirt for me to send to a friend who couldn't make it! Thanks entirely to the team at the Zodiark XIV booth for their kindness, generosity and over all coolness for running a great booth, challenge and for all their hard work, they deserve an extra shout out. (They'll probably get another one in Sunday's summary too, am I biased? Probably, but they're a great team and deserve all the praise, as do all the hired helpers that attended and assisted with running the booth!)
It was crazy good fun to have met the new friends I made from the social event on Thursday and they may very well become lasting friends from here on. And that's the biggest thing I take away from the XIV booth, many of the challengers joining together, choosing their classes and doing their best so that each of them can complete the challenge together. I hope that many of them were also able to find a sense of camaraderie and maybe even meet some new friends too! At the end of the day, that's what PAX is all about, to celebrate all types of games, promote equality and hopefully make some new and great friends along the way.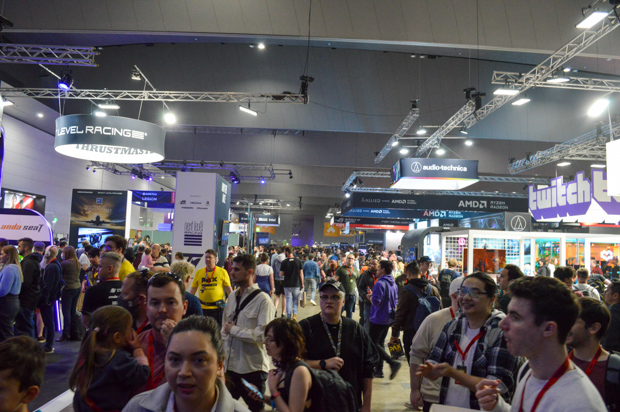 After defeating Zodiark and getting our shirts, I bid farewell to my new friends as they decided to grab some lunch as they hadn't eaten at all that morning. Joining up with my photographer for the weekend we did a quick tour around grabbing a few cosplay shots before heading off to take a break and get some food ourselves. A brief respite from the hustle and bustle of the packed expo hall and then it was off to a Final Fantasy cosplay meet up! Yeah yeah, by now you can call me biased as FF is my favourite game series. There was plenty of amazing cosplay on show as well, most of them being FFVII and FFXIV, however I did find me a lone Squall from FFVIII wandering the halls much later and of course I added him to my collection. It was here that I unwittingly found out that I'd actually photographed two of my FC (FFXIV Guild) members! One on the Friday afternoon and another on the Saturday! We're even hoping to even organise a group cosplay for our "guild" next year! (I really do hope we can, no pressure if you're reading this guys!)
Then it was off to the main theatre for a PAX returning favourite, Jackbox Party! Tycho returns with the folks from Viva La Dirt Leage for some wild and whacky Jackbox party fun. Come for the horrible, yet hilarious jokes, stay to vote for your favourite silly jokes and maybe try to sabotage the players too! It's always a riot to sit in on the PAX Jackbox panel for an hour's worth of adult humour, does this make us children to laugh at silly jokes like this? Maybe, but if having fun like this makes me a child, then I embrace my inner child. Viva La Dirt League, (for anyone who doesn't know) are a group of New Zealand sattire YouTubers famous for their video game and table-top (D&D style) comedy sketches, a few of their notable works include; PUBG Logic, Epic NPC Man and Bored, they're quite popular and I've caught a few of their videos before and had a good laugh. If you haven't seen them before I do recommend you check out at least a few of their videos!
The it was back to the PAX halls for some more epic cosplay, One Piece, Final Fantasy, Jojo's Bizarre Adventure, you name it, there was probably a cosplay for it. Some making amazingly detailed cosplays, some of them even by hand. Many, many hours of painstaking crafting, sewing, gluing. Was it all worth it? I would say yes! I'm hoping to get back into the cosplay game myself and am considering even making something simple as my first project! There were also many interpretations of popular characters, genderbent cosplay, weird and whacky renditions and more! Where else apart from PAX are you going to be able to see the Master Chief Petty Officer John 117 in a pink maid outfit holding a nerf gun?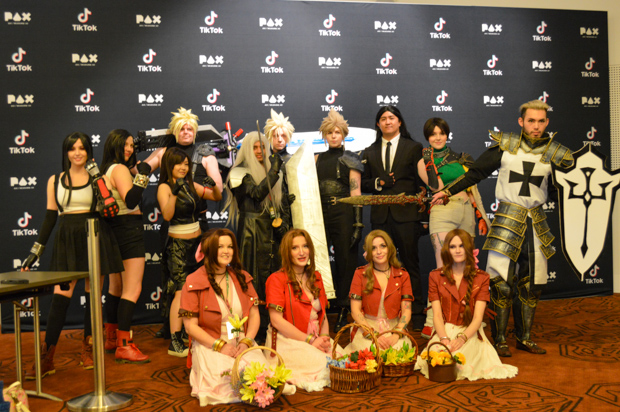 After collecting as many cosplays as we could before the inevitable mass exodus of cosplayers leaving around 5pm, we headed off for our final panel for the night; The Great Debate: Remakes and Reboots are killing New  Ideas. Lenovo Legions presenting us with a debate, are remakes and reboots killing new ideas? A team of prominent figures in the gaming world on both the for and the against would battle it out, arguing their point as to why either side should be correct this their assumptions.
Most of the speakers had good arguments for and against the idea of the debate's topic. On one hand I can see why people are upset at remakes, because they do prey upon the nostalgia of players who want to relive their childhood memories reinvisioned with new updated graphics and effects. In place of what could be a new game, different than any of its predecessors. But by the same merit, are remakes and reboots wholly true to the originals? Some are yes, but a lot of them are take lessons learned and acquired to forge new ideas to liven up an old classic.
Beyond this, even "new" games aren't always a new idea. Take music for example, a lot of artists from the 80s and 90s are being revisited by covers, clever renditions or straight up copies of classic songs. "Movies" do it too, why? Because what ever was popular can still be again, not everything, but they were popular for a reason. Devs would be a fool not to try their own hand at it and see if they can't make a few bucks here. The debate did kinda drag on a little bit, at times it felt like they may have been told to buy some time for the next panel, because some of the point got over explained. I can't really fault anyone for it but towards the end of the debate I was getting pretty tired. We had a full day after all!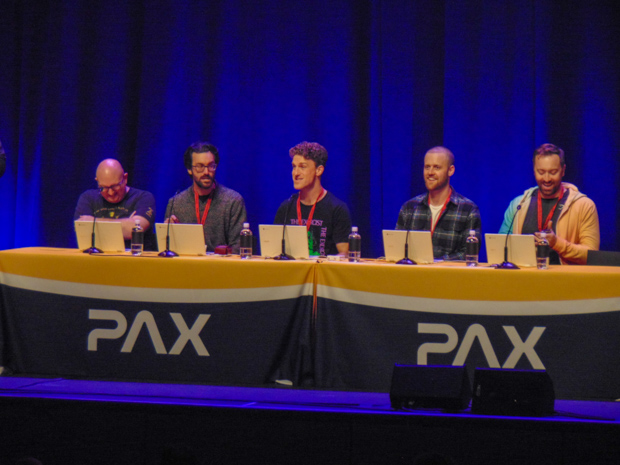 All in all, Saturday is, was and has always been the busiest day over the weekend and maybe it's the PAX withdrawal symptoms, but I had a great time and I didn't realise just how much I missed the atmosphere of attending a convention. Well, that's two days down! Look forward to the next one where I talk about some of the indie games on show!
For privacy reasons I will not link any of the cosplay pictures to cosplayer's accounts, please instead find the Melbourne Cosplay Facebook page if you would like to see more these cosplayers and their outfits.