Crime & Thriller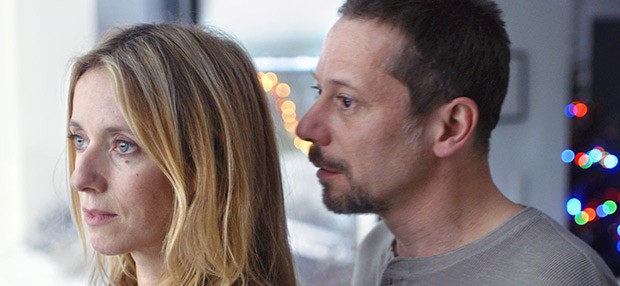 Published on February 17th, 2016 | by admin
Stylish thriller The Blue Room arrives April 21
Wednesday, February 17, 2016 – Curious Film is excited to announce the release of The Blue Room. Adapted from a novel by Georges Simenon, the godfather of French crime, The Blue Room tells a tale of betrayal, murder and
unreliable memory with macabre Hitchcockian flavour.
Directed by its star the prolific Mathieu Amalric, perhaps better known to Australian audiences for his work in Quantum of Solace and The Grand Budapest Hotel, The Blue Room delivers a wrong man accused premise and flips it on its head. Julien (Amalric) is having an adulterous affair with Esther (Stephanie Cleau). They are both married. He has a family and a successful business.
Then Julien is arrested. He is the subject of interrogation. He is questioned by police, a psychologist and a judge – repeatedly. The nature of the crime not immediately clear. The narrative leaps around. Time shifts. Memory proves
unreliable. Recollections and reality appear out of sequence. The past for Julien, it soon becomes apparent, is his version of events. The images are hallucinatory;the truth just out of reach.
A hit on the national touring Alliance Française French Film Festival, The Blue Room was nominated in the prestigious Un Certain Regard at the Cannes Film Festival. "In telling his story, Amalric is greatly aided by his ace cinematographer, Christophe Beaucarne, whose images pick up on a great many tiny but telling details," notes Boyd van Hoeij in Indiewire, "as if life were a mosaic composed of an almost infinite number of parts that are all equally important for the bigger picture."
The Hollywood Reporter agrees. "While this may be the actor-director's most polished feature yet, it's far from a traditional suspense movie." Philippa Hawker writing in The Sydney Morning Herald calls it "a cool tale of sex and
deception; a brief, tightly wound story whose contours only gradually become clear."
The Blue Room will be coming exclusive to Digital – April 21.
Pre-order it now on iTunes here.