Documentary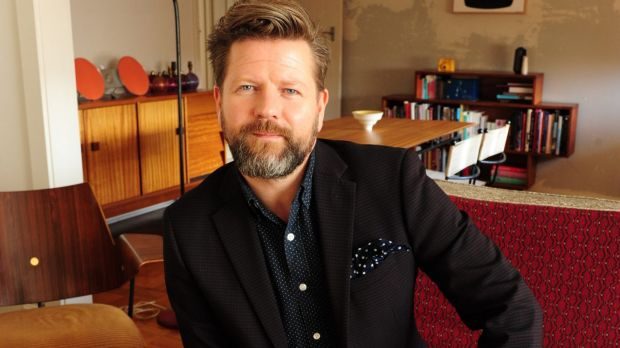 Published on December 12th, 2016 | by Natalie Salvo
Streets Of Your Town DVD Review
Summary: "Streets of Your Town" is an interesting documentary series about Australian architecture, history and suburban life. Tim Ross is ultimately a rather passionate and opinionated presenter.
"Streets of Your Town" is a romp through history, suburban Australia and its architecture. Comedian, Tim Ross, a self-confessed modernist tragic who has performed his own live shows in significant Australian buildings takes us on a journey through different Aussie structures, from the significant ones to the humble family home ranging from the 1950s to today. This two-part documentary could have been longer and is ultimately a love letter by Ross to Australian architects and buildings, but the series is not without a few structural trappings.
This fly-on-the-wall program from director, Sally Aitken ("Getting Frank Gehry") begins in the post-war years when materials like concrete, steel and glass were used to make sleek and functional, modernist designs. In this special, Ross describes important buildings like the Sydney Opera House, Rose Seidler House, The Australian Academy of Science Building and Blues Point Tower. He also interviews a number of interesting individuals including Kevin McCloud ("Grand Designs,") writer, Kathy Lette and philosopher, Alain de Botton.
The final part of the series tackles the impact of immigration on Australia's homes, particularly the ones from the eighties where columns, arches and balconies saw them dubbed "Late 20th century immigrants' nostalgia." There is also the recent phenomena of upsizing the family home such that media rooms and en-suites are a must and are no longer a negotiable commodity.
Over the course of this programme Ross and his team go into detail about Australia's pioneering architects including Robin Boyd, Harry Seidler and Syd Ancher, to name a few. Ross is also a little condescending at times when he dismisses the McMansions of today even though they are punctuating the suburbs. He calls them ugly in an aesthetic sense and he also believes that many old buildings should be cherished and preserved.
"Streets of Your Town" is an interesting documentary series about Australian architecture, history and suburban life. Ross is a passionate and rather opinionated presenter and sometimes his ideas may not accord with his viewers, as he is a little biased towards modernism. But at the end of the day this intriguing show demonstrates just what it takes for a house to be appreciated and considered a home.
DVD Details
Film Genre – TV Documentary
Label – ABC
Audio – English (Dolby Digital 2.0)
Subtitles – English
Running Time – 114
Aspect Ratio – 1.78:1
Region Coding – 4
TV Standard – PAL
Rating – G
Consumer Advice – Very mild themes, sexual references and coarse language
Year of Release – 2016
Primary Format – Movies/TV – DVD