Editor's Choice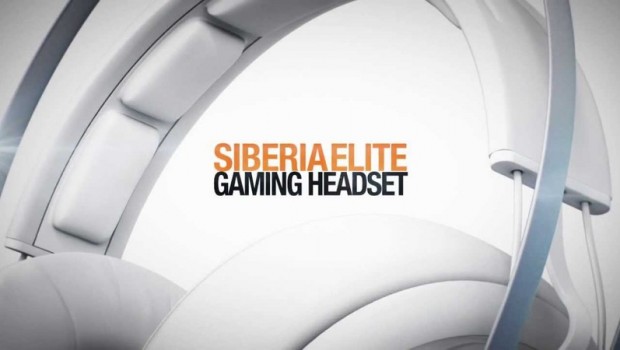 Published on November 13th, 2013 | by Admin
SteelSeries Siberia Elite Review
Summary: Overall, the Siberia Elite Gaming Headset produces crystal clear audio that is perfect for not just gaming but also music, movies and even sound editing.
Title: SteelSeries Siberia Elite Gaming Headset
Manufacturer: SteelSeries
Input: 3.5mm jacks with USB adapter
Drivers: 50mm
Colours: Black or White
Cost: $289AUD (November 2013)
Reviewer: Tony Smith
Thanks to SteelSeries, Impulse Gamer had the opportunity to test their highly anticipated gaming headset, the new Siberia Elite which not only promises outstanding sound quality (it's true) plus pure audio comfort (music to your ears) and even more for long gaming sessions. It also emulates Dolby Digital 7.1 surround sound and when playing games such as Battlefield 4 or Tomb Raider, you can actually notice the difference which really enhances the overall immersion factor while gaming. Let's call a must have accessory to your gaming artillery.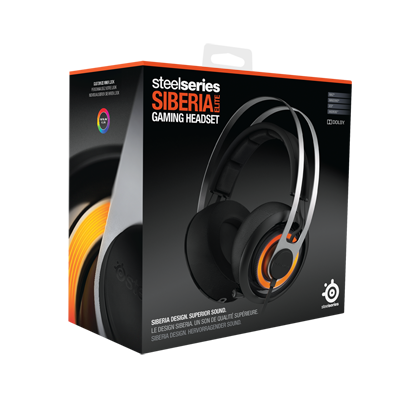 The headset retails for around $289AUD (November 2013) and boasts the following specifications;
Drivers 50mm @ 32 0hm, SPL@ 1KHz, 1V rms: 112dB
Range 16Hz-28KHz
Cable 1.2m; 3.5mm with adapters & DSP
Mic Unidirectional
75-16KHz
2.2K 0hm
-38 dB sensitivity
In terms of design, the SteelSeries Siberia Elite is very well designed from its clever use of memory foam for comfort to the strategically placed audio controls on the outside of the right ear cup. The volume is adjusted or muted by moving the dial forward or backward on the ear cup and the left cup allows you to mute the mic. It's genius! Another clever function is that the retractable microphone uses an LED light to show whether its in use or muted. Once again, it's the little things that makes the Siberia Elite surpass its competitors.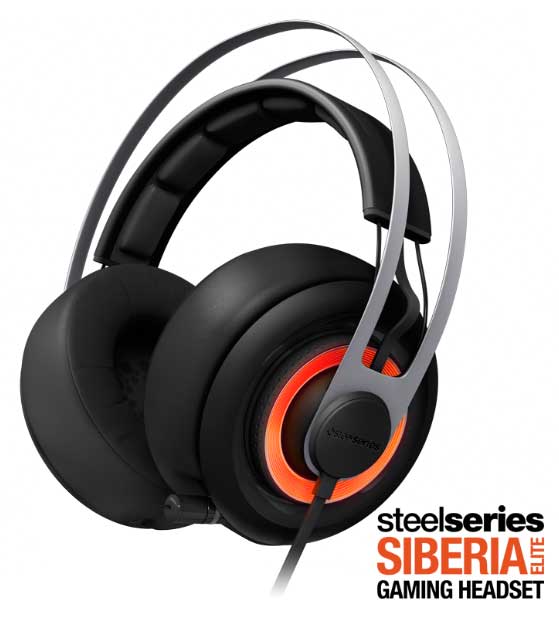 The cable itself is 1.2 metres in length and is a decent size which allows some movement for the gamer but if you need more, the additional extension cable adds another 2 metres. The Sound Card that comes with the headphones supports audio (green), microphone (red) and USB. When combined with the included software, SteelSeries Engine 3, this allows you to tweak the card from its various sound settings to LED customisation.
The right ear cup even supports an additional headphone jack which allows you to share your audio and is a cool function for spectators or those long flights with a friend or family member. However where the Siberia Elite stands out from its competitors is through the inclusion of LED lighting which allows you to adjust the colours, 16.7 million to precise that may not add anything to the audio experience but it sure looks impressive. The LED feature also makes the audio come alive as well with its pulsating nature. It's perfect for those LANs or eSport tournaments.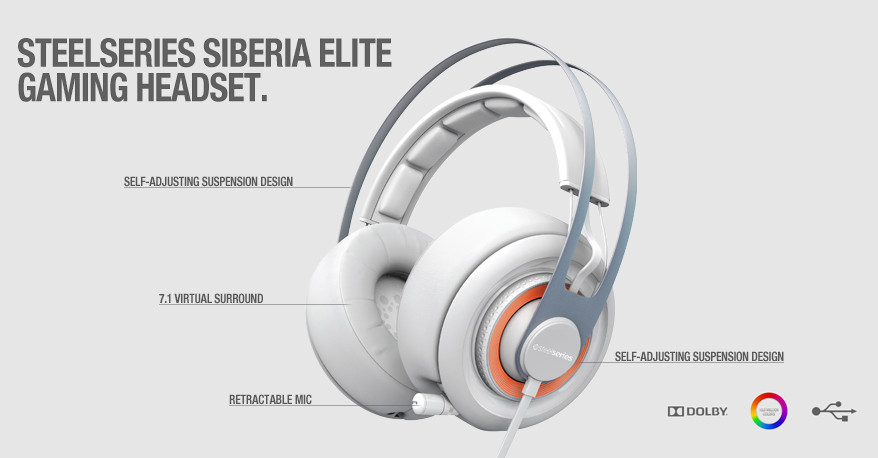 As mentioned, SteelSeries target comfort with the Siberia Elite and this is made so by the memory foam ear cups that not only blocks external sound but assists in the overall quality of the audio, especially in directional audio. The headband also uses memory foam so whether you're playing solo, at a LAN or competing in eSports, you won't feel uncomfortable using the Siberia Elite for long sessions. I wish SteelSeries would make pillows because the Siberia Elite is actually THAT comfortable. The headphone also incorporates a suspension design which reduces the tightness of traditional headphones and actually fits considerably better.
For audio quality, the Siberia Elite boasts 50mm drivers in each earphone plus software to get the most out of your unit.  We tested the headset with a variety of games that included Battlefield 4, Tomb Raider and World of Warcraft with the unit successfully creating good balances, strong levels and some great use of faux Dolby Digital 7.1. Battlefield 4 sounded like you were in the middle of a war. The quality of the audio is also enhanced through the USB digital sound card as well which is a must have for PC gaming headsets. Music was equally as good, especially acoustic tracks and of course Katy Perry's new CD, Roar.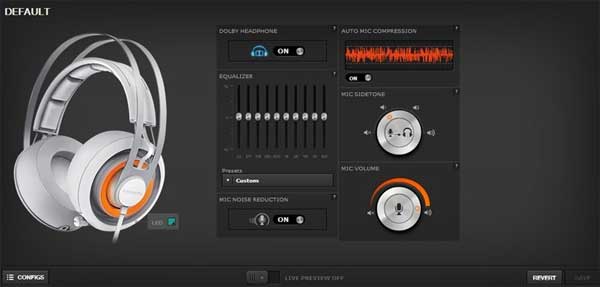 I watched the Man of Steel on Blu-ray with the headset and I must admit that it successfully created that movie-like experience, especially the end of the film which saw Superman going head to head with his nemesis General Zod as the city of Metropolis became a crumbling wreck. Explosions sounded bigger than Ben Hur and the clarity of the dialogue was quite exceptional. The headset can even produce loud and distorted audio quite well but given that I don't want to become hearing impaired, I generally played on the lower end of the volume spectrum which sounded just right.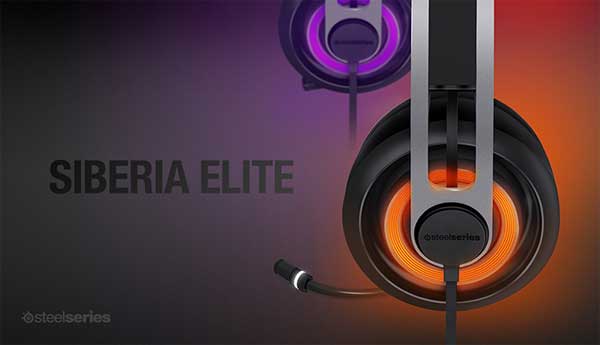 Audio can also be adjusted through the included software which allows you to tweak the equalizer (10 band), load pre-sets and adjust a variety of other elements such as Dolby, Noise Reduction or microphone tweaks for example. The microphone on the unit boasts a retractable mic with a removable receiver that allows you to attach a higher quality mic if needed which is ideal for YouTube. Another sweet option of the Elite is the inclusion of noise cancellation which can be enabled and disabled via software and does an impressive job at cutting out background sounds. The feedback I heard from my colleagues with the microphone is that it produces distortion free audio which is what you want to hear when playing team games online.
Final Thoughts?
Overall, the Siberia Elite Gaming Headset produces crystal clear audio that is perfect for not just gaming but also music, movies and even sound editing. The Siberia Elite is extremely comfortable to wear and the inclusion of the LED lighting really gives the headset something quite distinct in terms of appearance. Given that, it may be built for PC Gamers but SteelSeries ensure that you can move this headset to a variety of devices such as iPhones and other devices like the PlayStation Vita and boy do they sound good!
It's definitely one of the best wired headsets available!