Editor's Choice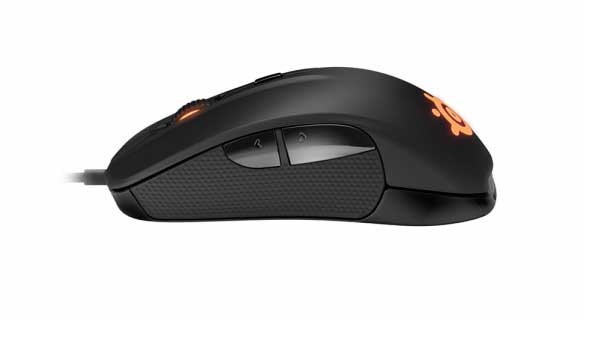 Published on November 24th, 2013 | by Admin
SteelSeries Rival Optical Mouse Review
Summary: If you need a gaming mouse than this is it! It's that simple!
Title: Rival Optical Mouse
Manufacturer: SteelSeries
Price: $99AUD (November 2013)
Device: Gaming Mouse
Reviewer: Peter Bourke
Review Date: November 2013
Welcome to the next arsenal for your gaming artillery with SteelSeries' Rival Optical Mouse who have redesigned the traditional mouse shape to make it fit perfectly in the palm of your hands. This mouse also has the precision thanks to the 6500 counts per inch (CPI) and a response time of one millisecond.
Add in grips and anti-sweat coating and participating in first person shooters has never been easier. It even boasts some great customisation features via the SteelSeries Engine 3 software which allows for 2-zone illumination with a colour palette of 16.8 million. These colours may not offer performance options but it sure looks impressive!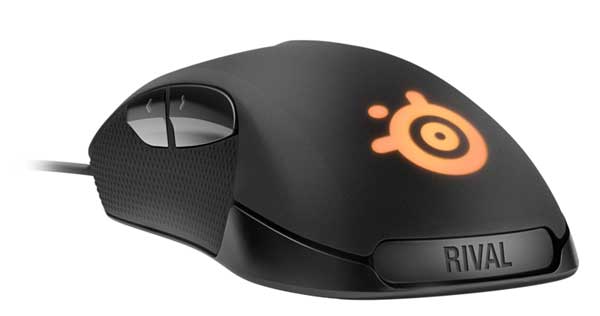 Features"
Optical Sensor
– 50 to 6500 Adjustable CPI
– 1ms Response Rate / 1000Hz Polling Rate
– 200 Inches Per Second (IPS)
– 50Gs of Acceleration
SteelSeries Switches
– 30 Million Click Durability
Properties
– 6 Programmable Buttons
– 16.8M Colour Illumination w. 2 Zones
– Soft-touch coating
– Injected rubber side grips
– Cable Texture: Soft Rubber Cable
Size & Weight
– Weight: 128 grams (0.28 lbs)
– Height: 40 mm (1.57 in)
– Width: 70 mm (2.76 in)
– Length: 133 mm (5.23 in)
– Cable Length: 2m (6.5 ft.)
Before you commence your gaming, you first need to connect the mouse via the USB and depending on your operating system (we tested the product via Windows 7), it should automatically detect the mouse and install the relevant drivers. However for customisation options, you do need to install the SteelSeries Engine 3 software which allows you to tweak the mouse, including the awesome colour customisations. Another cool feature of the software is that it's extremely small and won't eat up CPU or RAM resources.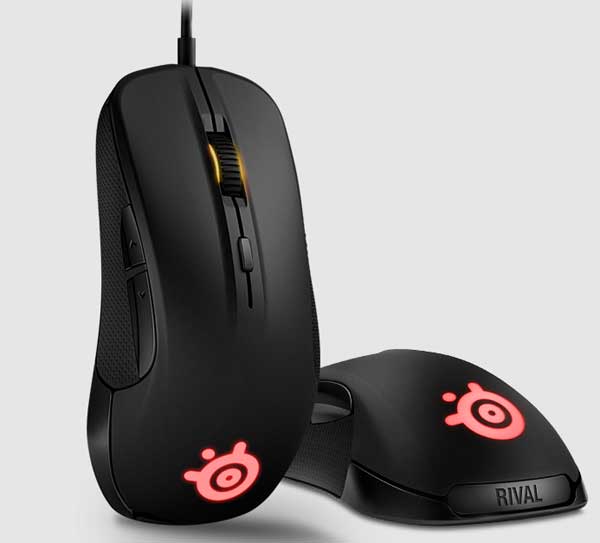 I tested the mouse with Battlefield 4, Call of Duty Ghosts and World of Warcraft. The mouse felt extremely comfortable to use in these games and was quite ergonomic, especially in relation to the buttons. SteelSeries ensure that buttons are in the right place and the weight of the mouse feels good. I also tested it with general Windows use, including surfing the net and it performed exceptionally well, especially with Adobe Photoshop where I needed that extra precision.
The anti-sweat coating did feel a little strange at first, including the grip but once you become familiar with the mouse, it's actually quite beneficial, especially for those long gaming sessions. The clicks of the mouse feel firm and not overtly hard to push and you won't accidentally push the button. The sound of the clicks were not too loud or too soft. The mouse also use patented SteelSeries switches which according to the company, allows for over 30 million clicks. I also like the side buttons of the mouse which are generally slightly larger than other mice.
In terms of accuracy, the Rival Optical Mouse is extremely accurate thanks to the powerful Avago ADNS 3310 optical sensor which boasts an adjustable CPU of 50 to 6500 and response rate is super quick. The software does allow you to change the LED colours which is fun and you can program the 6 buttons on the mouse for various games. The Steelseries Engine 3 even allows you to fine-tune the the CPI, polling rate, angle snapping plus acceleration and deceleration which is definitely for advanced gamers.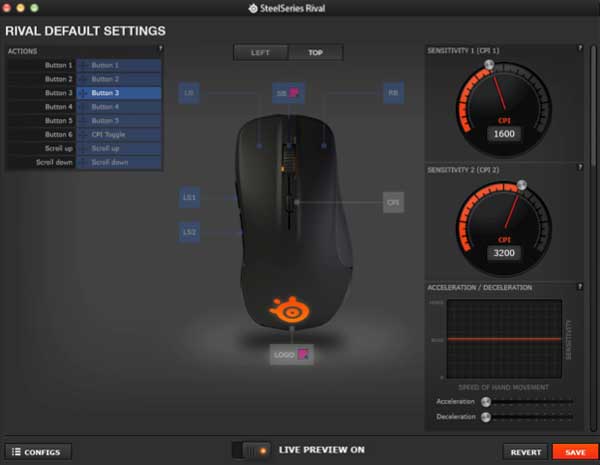 In terms of colours, the software gives three lighting effects that include Steady, ColorShift and Breathe which does effect the lighting of the mouse and really gives the user a sense of ownership over the mouse. There are four brightness levels and on the end of the mouse, there is a switchable 3D printable nameplate.
This is more gimmick but if you have access to a 3D printer, you can create your own nameplate such as your gamer tag. It's a cool feature that I'm sure will become more prevalent when the costs of 3D printing comes down even further. Another benefit of the mouse is that it allows the user to store one mouse profile directly to the mouse but with the software installed, this allows for unlimited profiles. This is ideal for professional gamers or gamers with heaps of games installed.
Final Thoughts
If you need a gaming mouse than this is it! It's that simple!